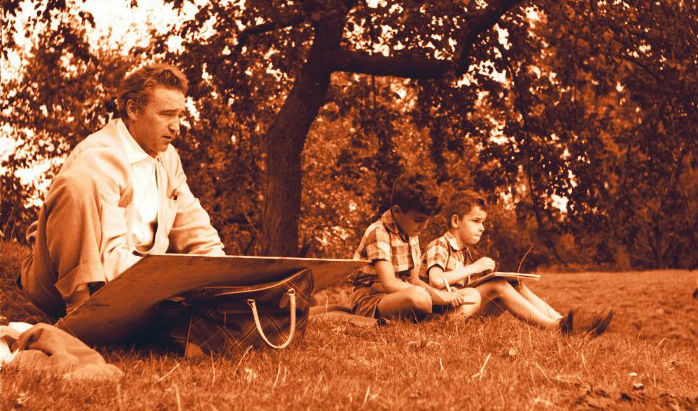 Drawing with his sons Lucas and Harry jr in an orchard with a view of a Limburg village, 1958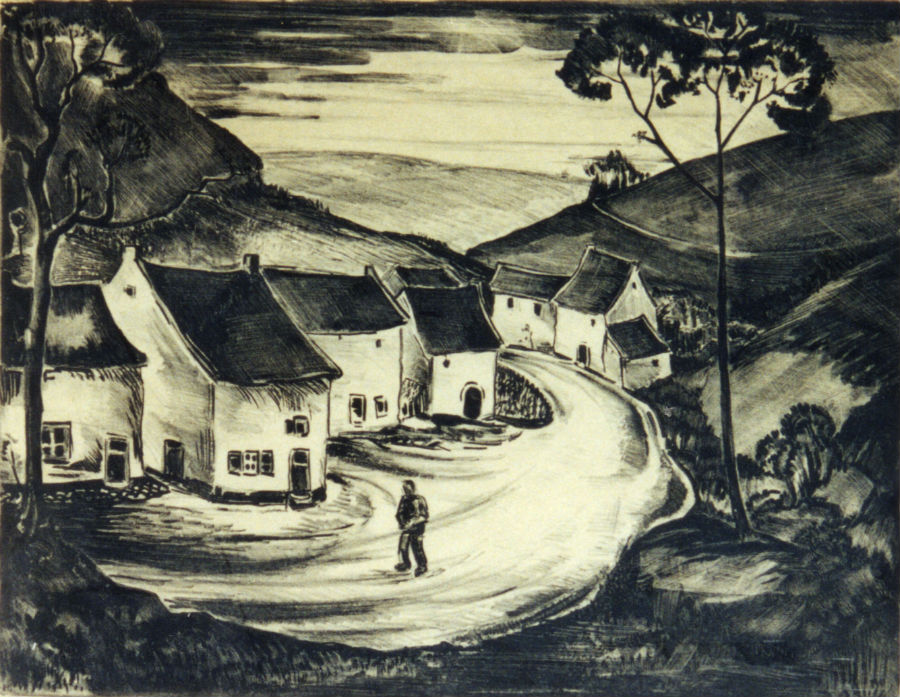 Hamlet, possibly in the south of Limburg, it is to date about 1935. Lithography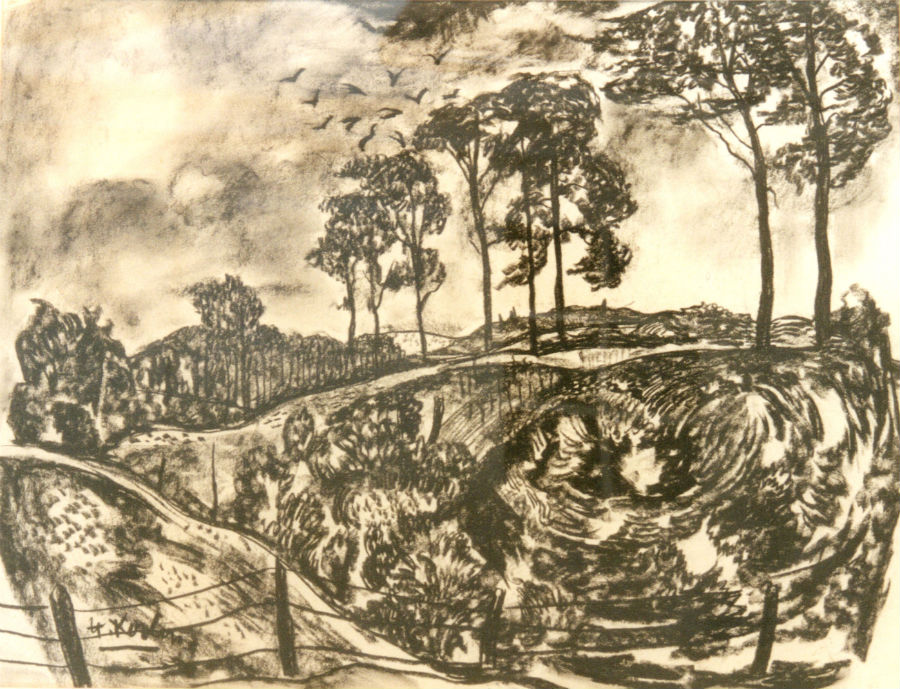 Typical Limburg landscape, ca 1960, brown chalk on paper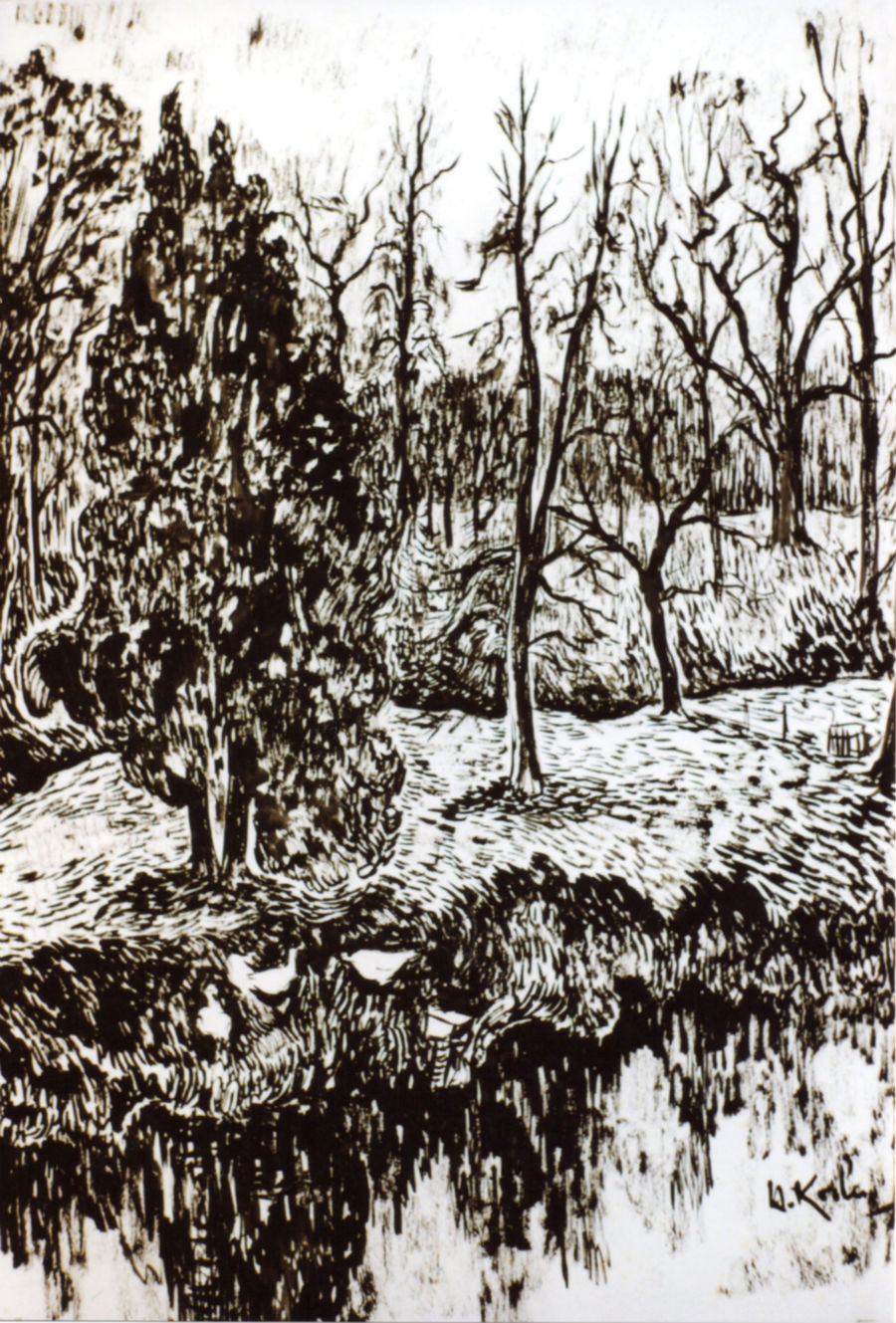 Terworm, black ink on paper
This is a view from a window (south) in late autumn on a moat with geese; a double tree, fruit trees and a stream (Geleenbeek); in the distance an old oak.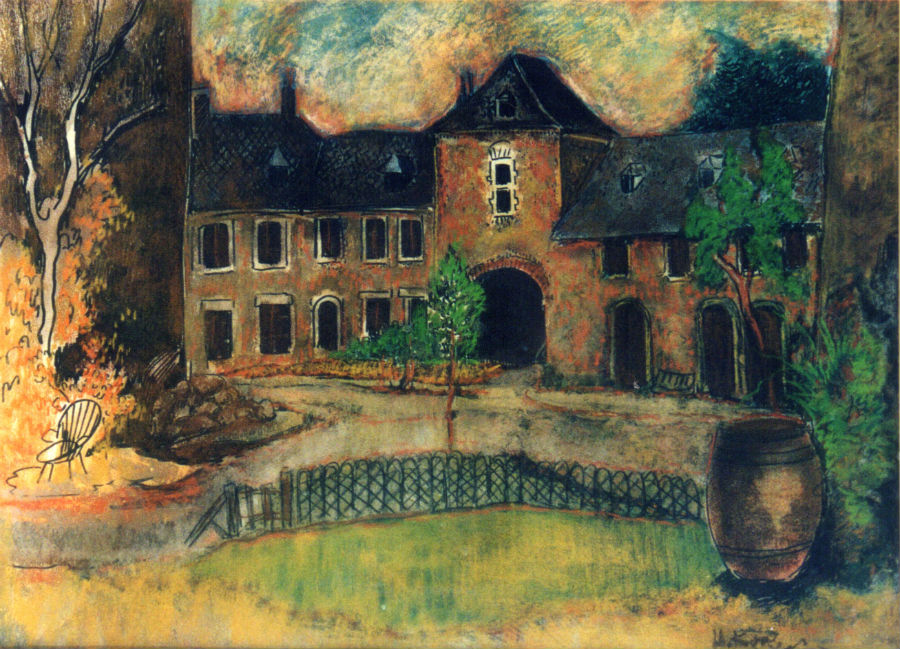 Courtyard of Terworm ca. 1970, black ink and crayon on paper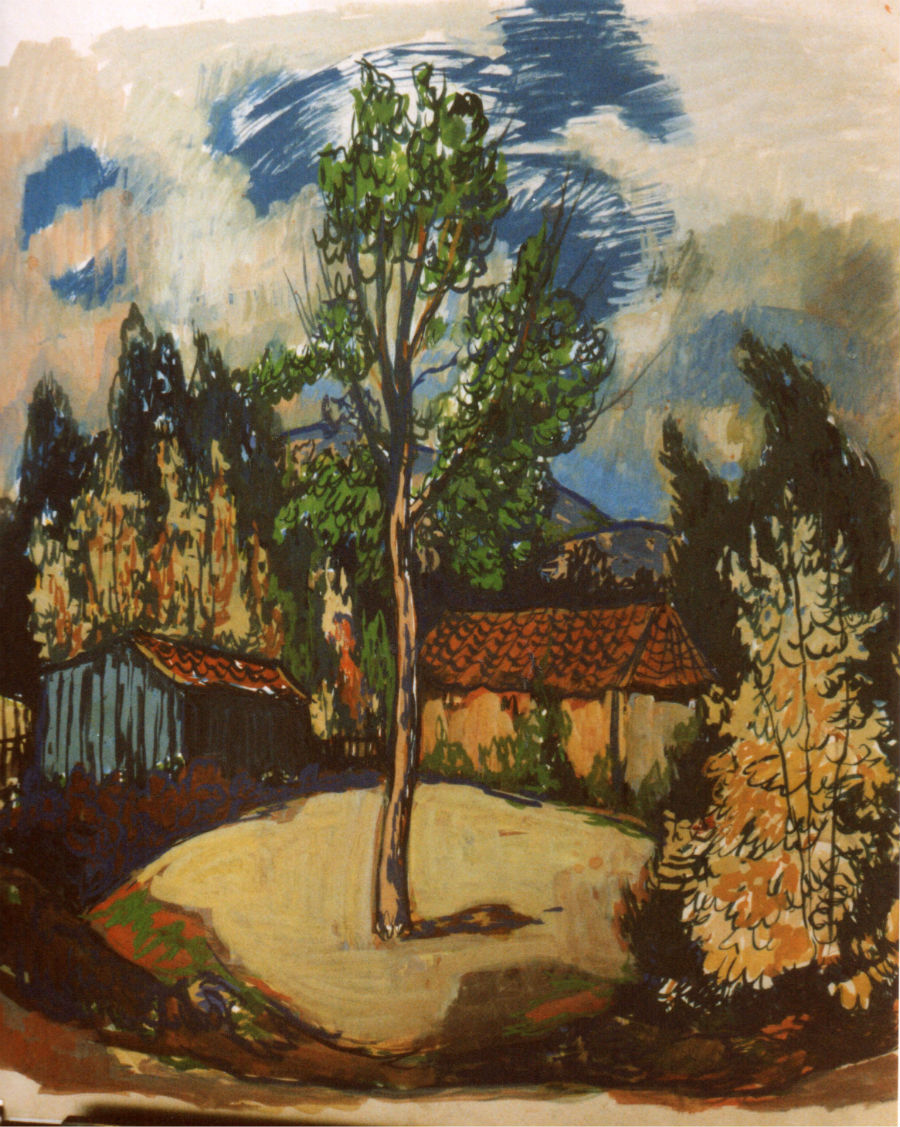 A barn and shed around a small courtyard, black ink and watercolor on paper.
The barn on the left is inspired by an apiary near Terworm.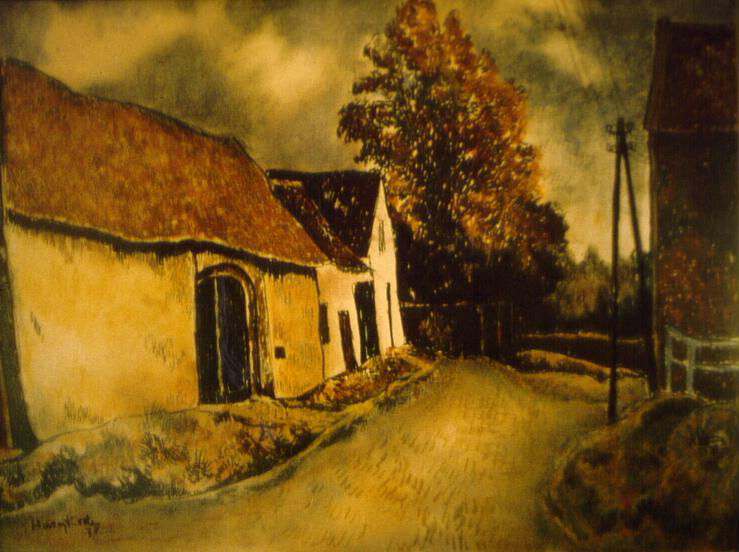 Farmhouse and barn, black ink and crayon on paper