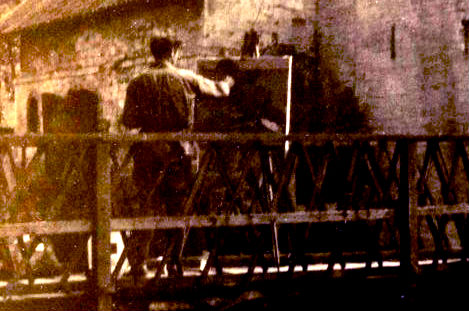 The painter Harry Koolen was born in the municipality of Meerssen in Limburg on the 22nd of June, 1904, as the youngest son in the working-class family of Antonius Koolen and Maria Huijts. When he was four he got a little box of crayons and he never stopped drawing.
A Flemish painter, Jan van Puyenbroeck, who during World War I (1914) had fled to The Netherlands and found refuge in Meerssen, started the artistic training of a group of young people; this was the origin of the so-called 'Meerssense School", to which, amongst others, Charles Eyck, Henri Jonas, Hub Levigne belonged.
After some years of training Koolen moves at the age of sixteen (1920) to Amsterdam, together with his friend Charles Eyck, who is seven years older. The latter is admitted to the National Art Academy, but Koolen is too young and has to wait for two years. In 1928 he marries Ali Smit, who already had a daughter from a former marriage. They have three children, but the marriage ends in divorce in 1946.
In 1929 Koolen becomes known as a portraitist by painting his friend and colleague Levigne, for which he receives the Thérèse Schwartze Prize. This is the starting-point of receiving commissions for painting portraits and of having exhibitions in several Dutch towns, as well as in Germany and England. Living and working in Amsterdam alternates with periods of staying in various places in South-Limburg, where during the Second World War his studio at Houthem is destroyed by a bomb. He returns to Amsterdam and survives the hunger winter there.
Immediately after the war he depicts the victims of the Holocaust in a series of drawings. In 1946 he goes to live in the country-house of Terworm near Heerlen and marries Bep Mous. In this marriage four children are born. With his wife he makes several study-tours to France, Italy and Ireland. By 1958 he is fully engaged in making hundreds of drawings and various paintings in a documentation of many aspects of the life and work of the miners and mining industry. Till his death on the 26th of January 1985 he remains active as portraitist; he also draws and paints religious subjects and free figurations expressing people's way of life in Limburg, as well as landscapes, town-views and flower-pieces.

Harry Koolen, the artist