Landscapes, Village and City Views
Koolen often left the house to capture landscapes. Not only he was attracted to the Limburg countryside him, but he also found inspiration in France and Italy.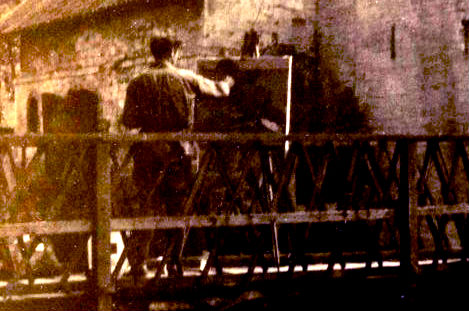 (Click on images to show the works below)
Village on a River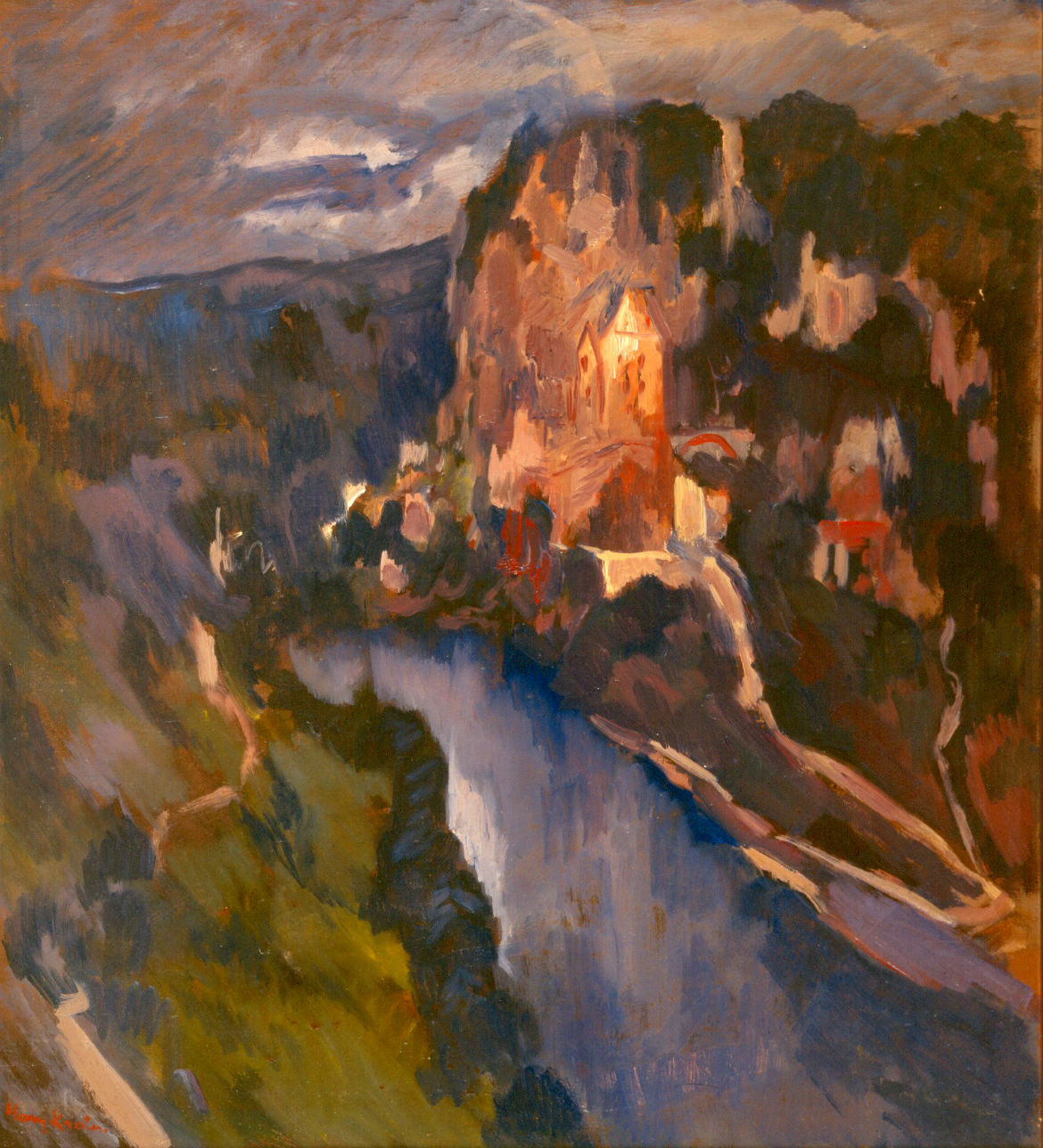 This is probably Rocamadour in the Dordogne, France
The Forester

Terworm, courtyard, winter 1962. The forester Mr. Knols - with hat and gun - went out every morning before dawn to inspect the wildlife of the estate and to catch and dispel potential poachers.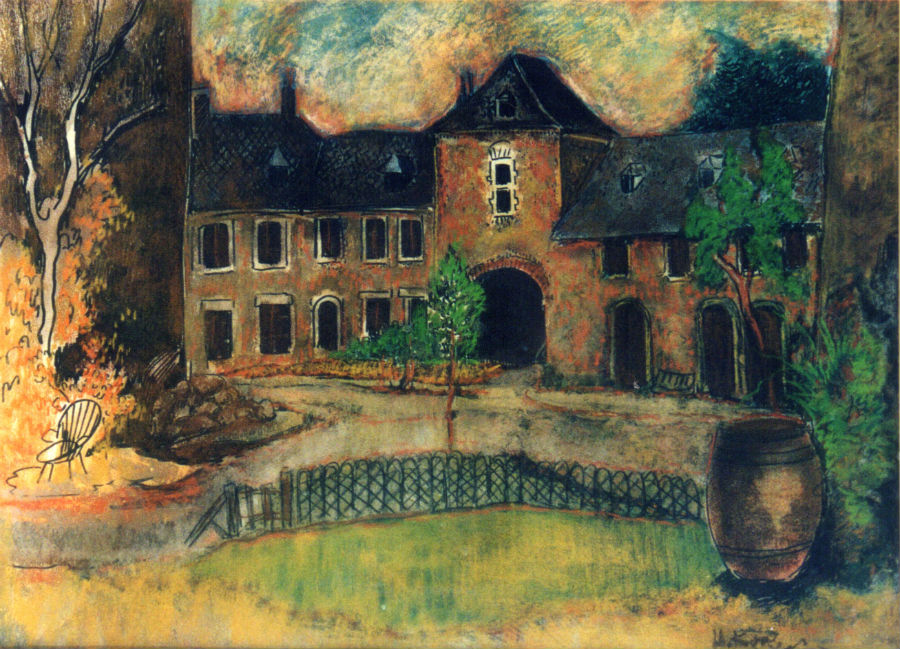 Impression of the courtyard in summer, pen and crayon
Near a Barnyard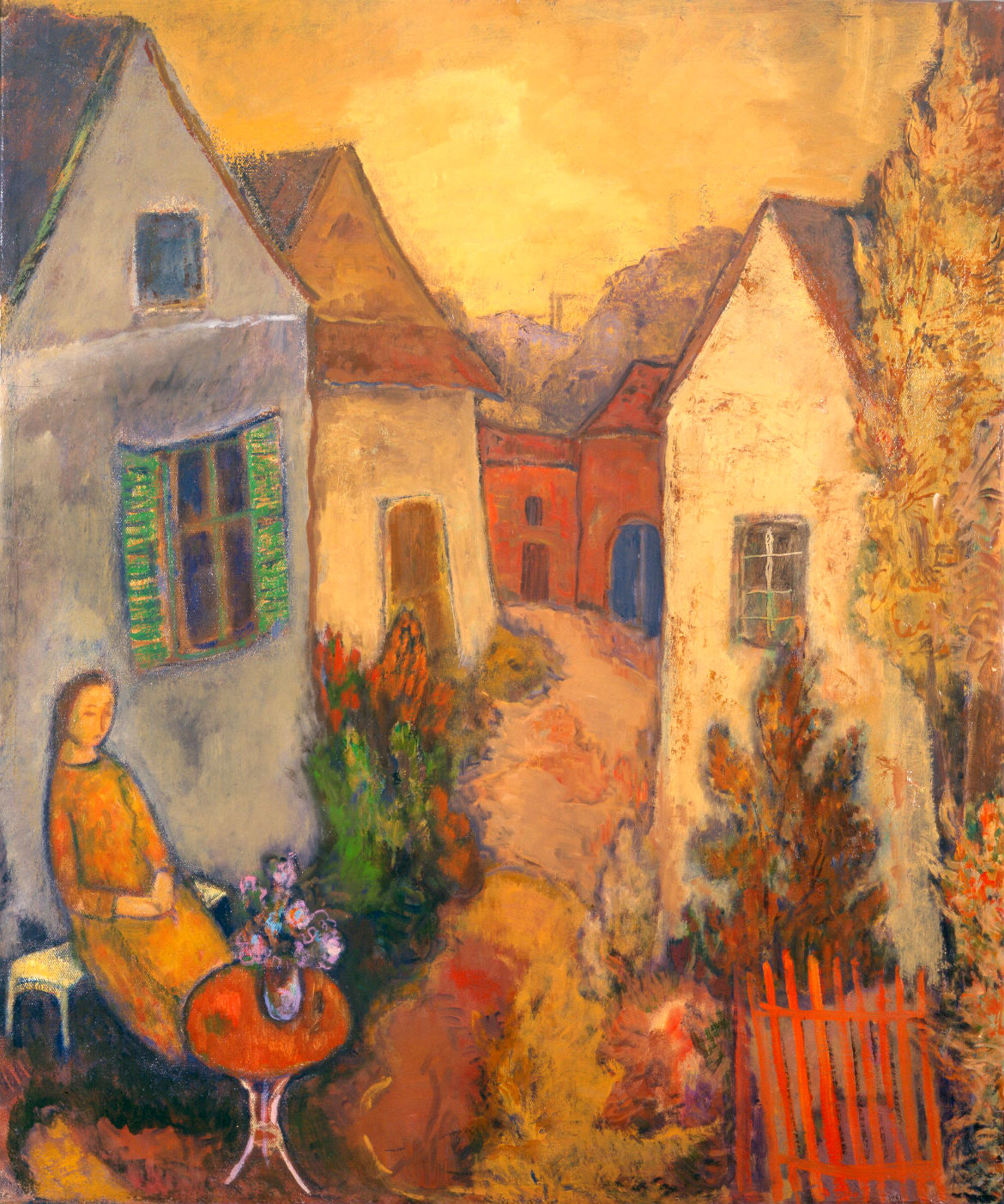 Women sitting in front of her house near a barnyard. In the background two chimneys of a coal mine.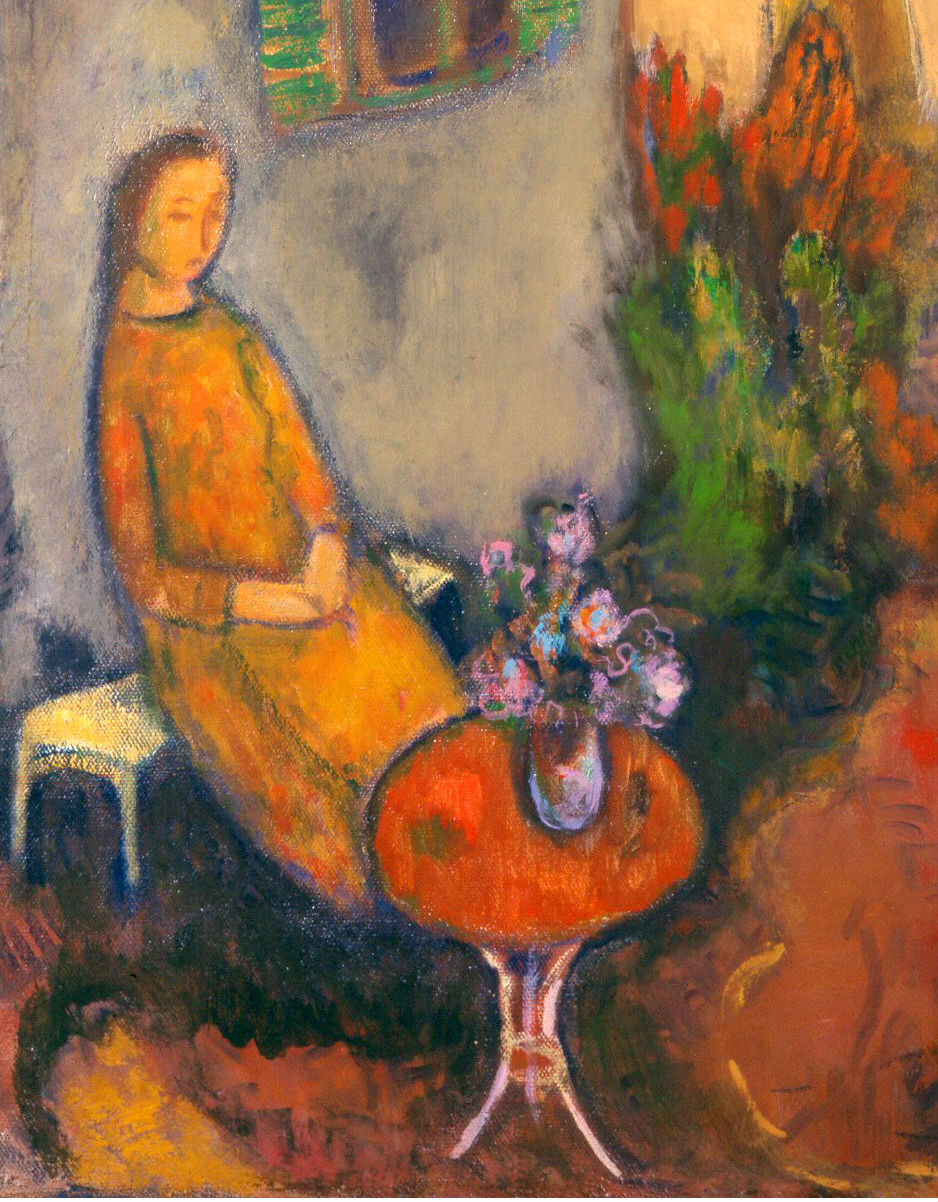 Detail
A Village Autumn Afternoon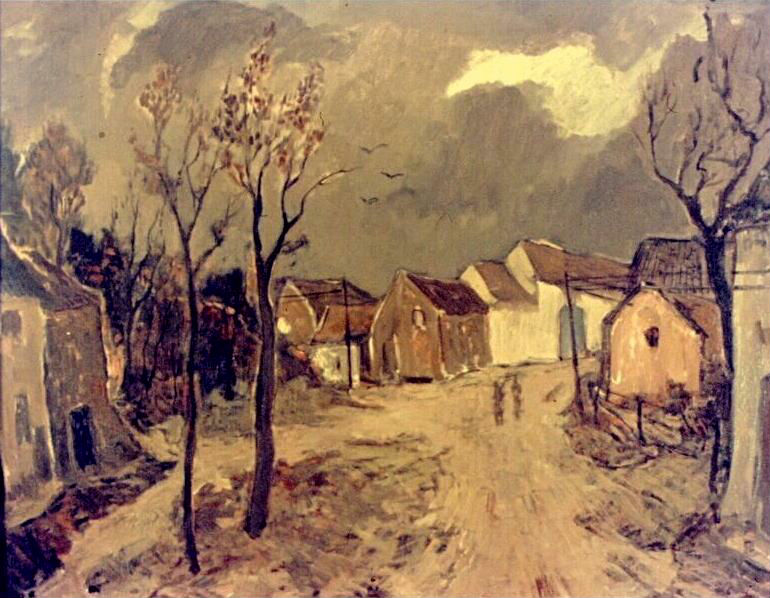 Village street somewhere in the south of Limburg
Blue Barn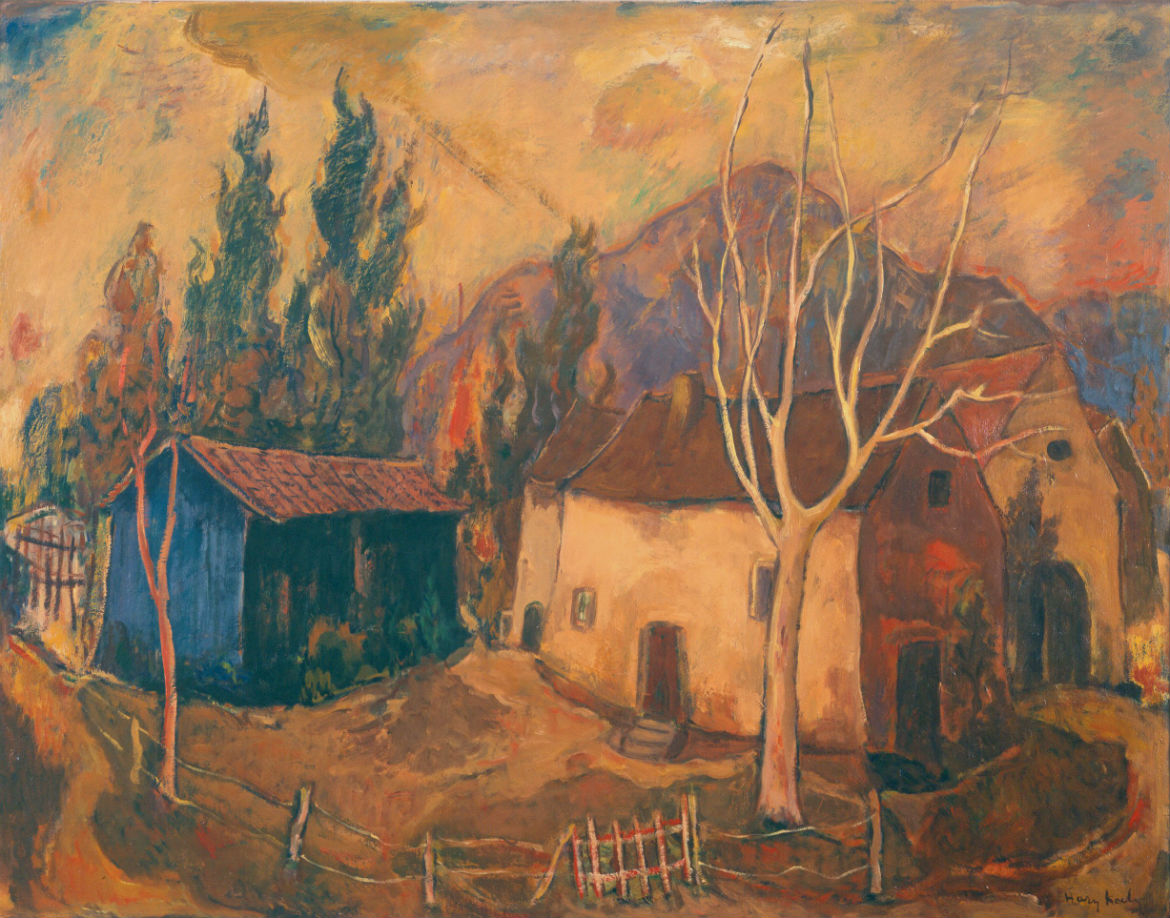 On the east side of Terworm there was an old blue barn that served as an apiary. In this typical Limburg scenery this barn is used.
A Brook in a Meadow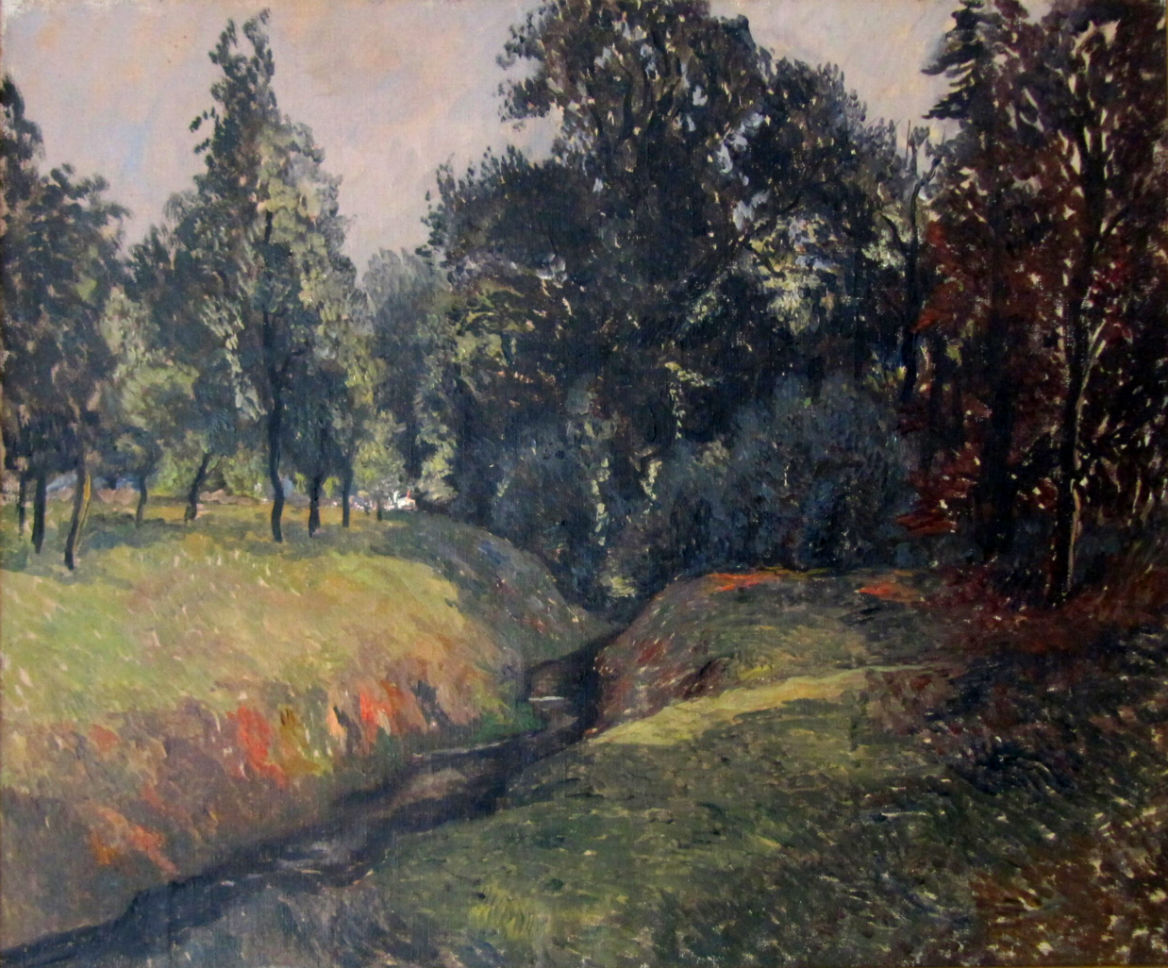 Near Terworm, Geleenbeek, 60 x 50 cm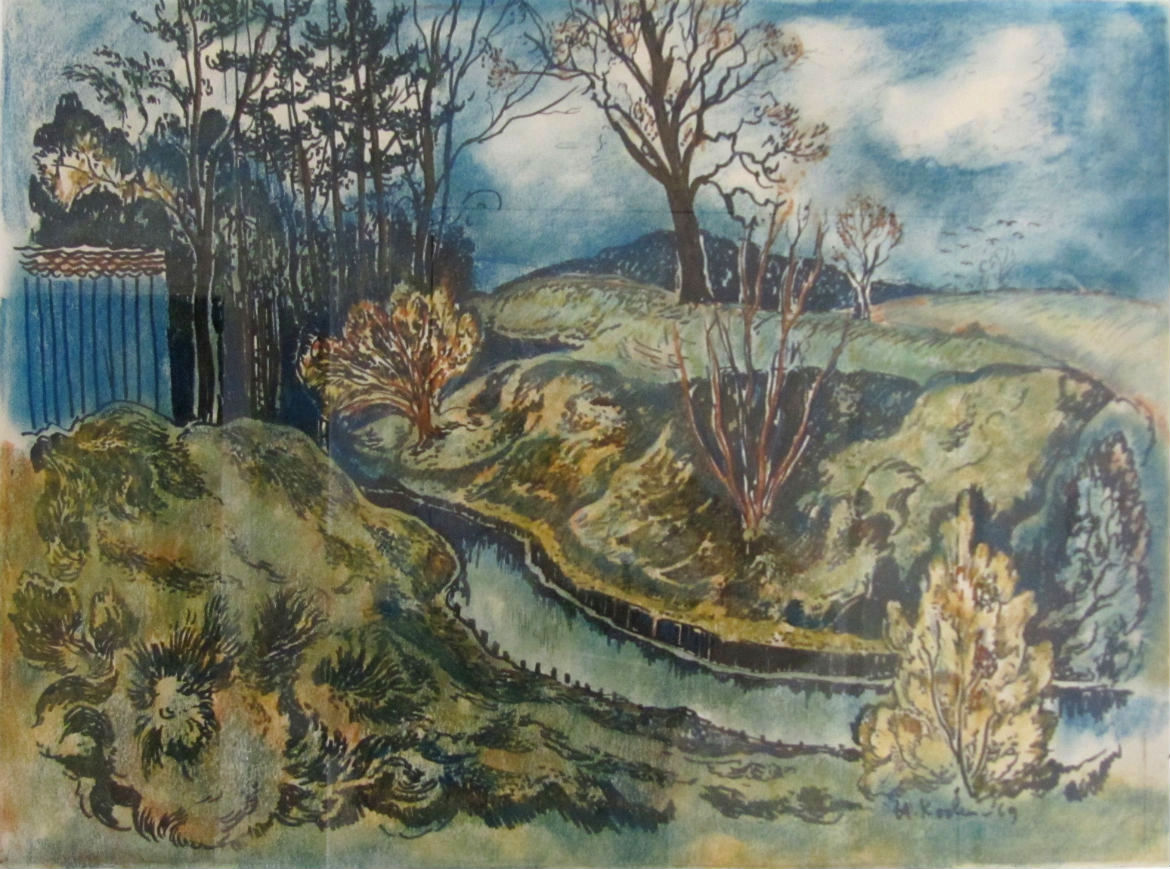 Drawing of the same brook near the blue barn (1969)
French Street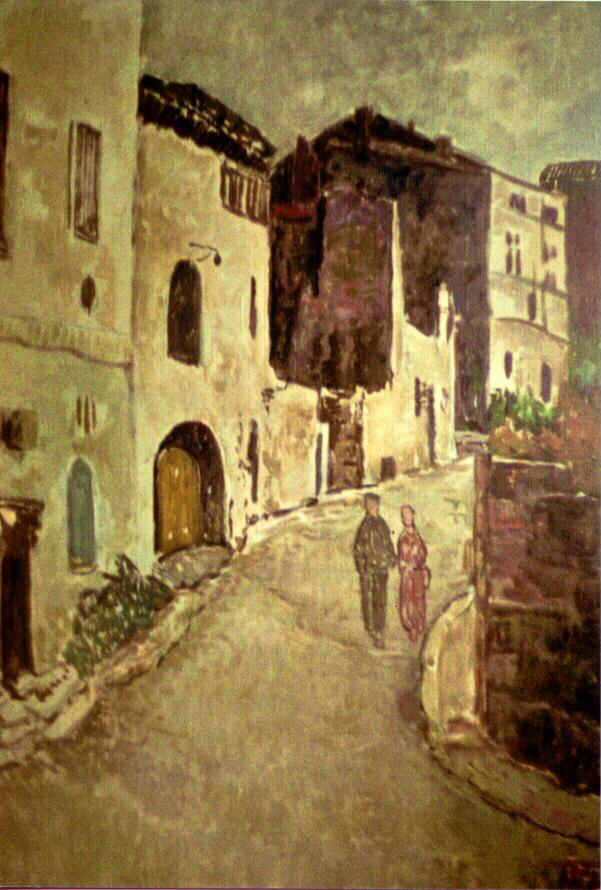 Les Baux (Provence, France), probably Rue de la Calade
Below a sketch in ink and crayon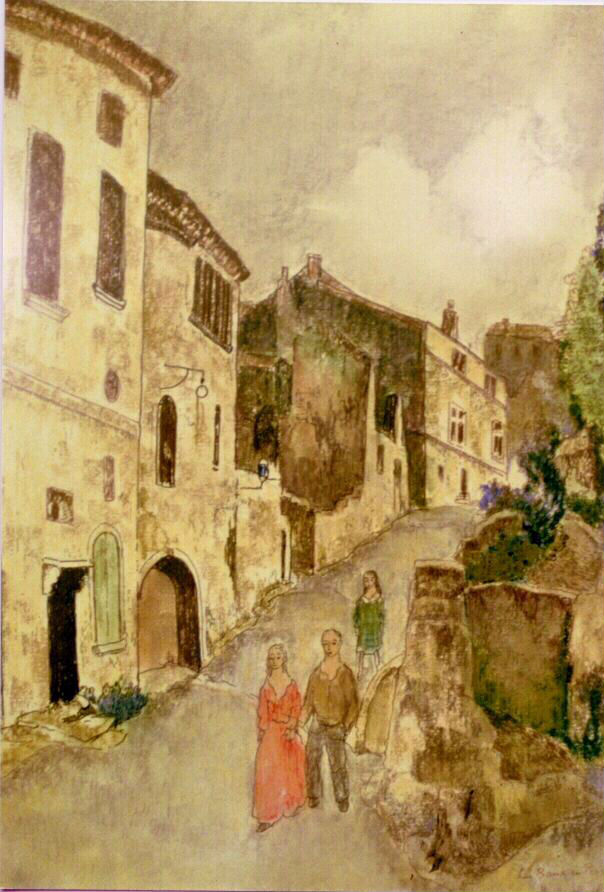 Village on a Bay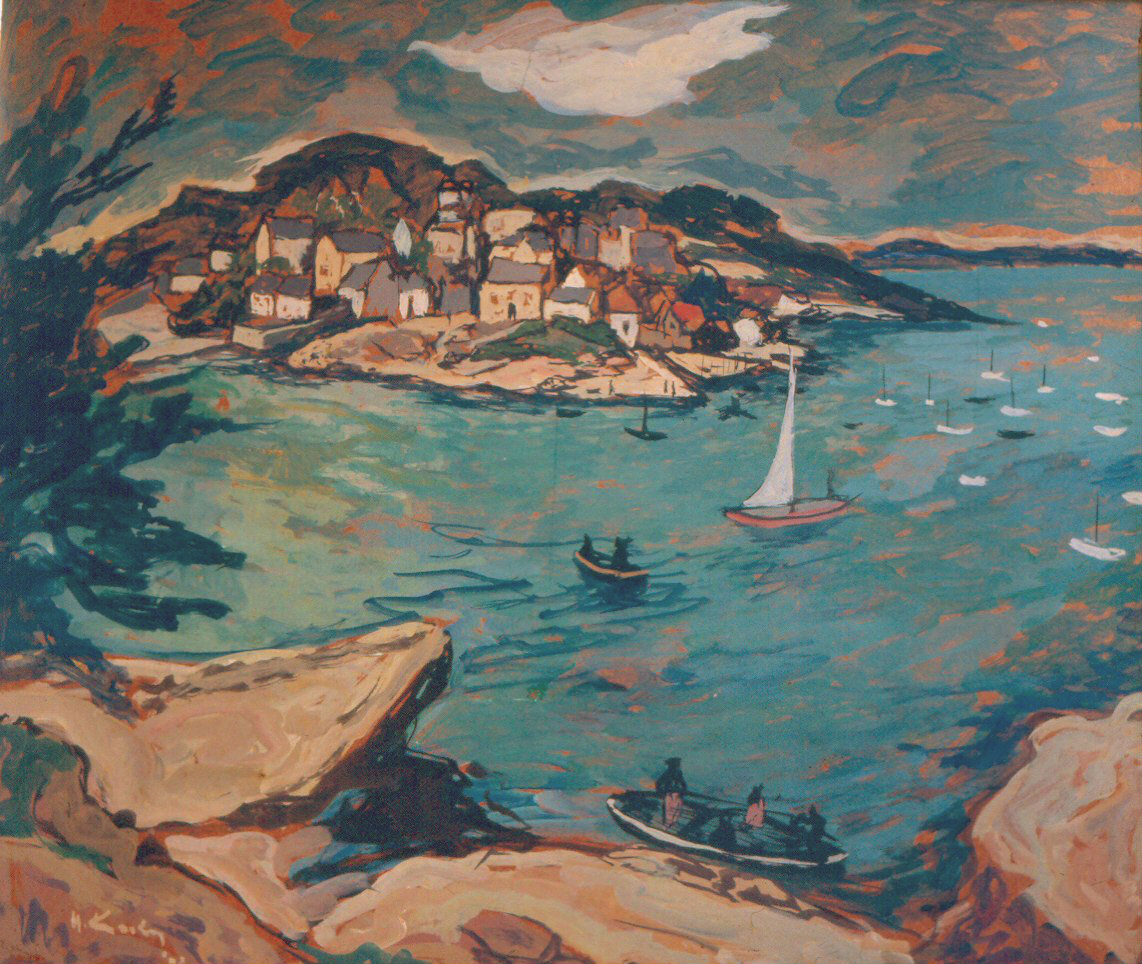 La-Trinite-sur-Mer (Bretagne, France), gouache on hardboard, ca. 1952
Background Sceneries of Portrait Paintings