Besides his interest in the portrait he was attracted to the free figurative subject. He found it in working people, miners, farmers and biblical scenes (see elsewhere), in the beauty of women, often shown in idealized landscapes. These figures have a stillness and infinite tranquility which also can be seen in the drawings of brides.
Click on the tabs to show the works and data / details below
Vagabonds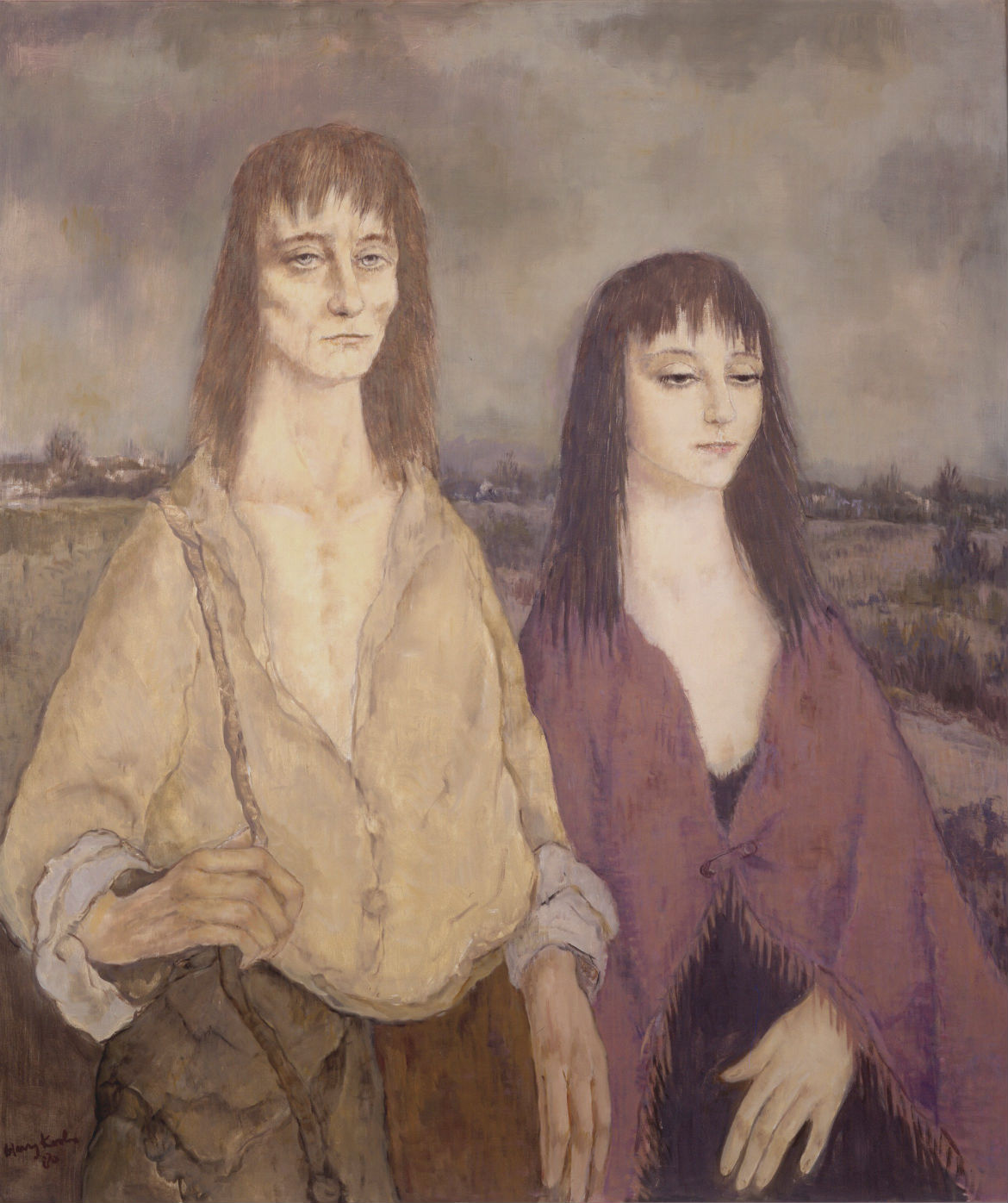 Vagabond couple, oil on canvas, 1980, 90 x 105 cm
Lonesome in a somber landscape. Unlike him she has any hope in her eyes. Is she pregnant?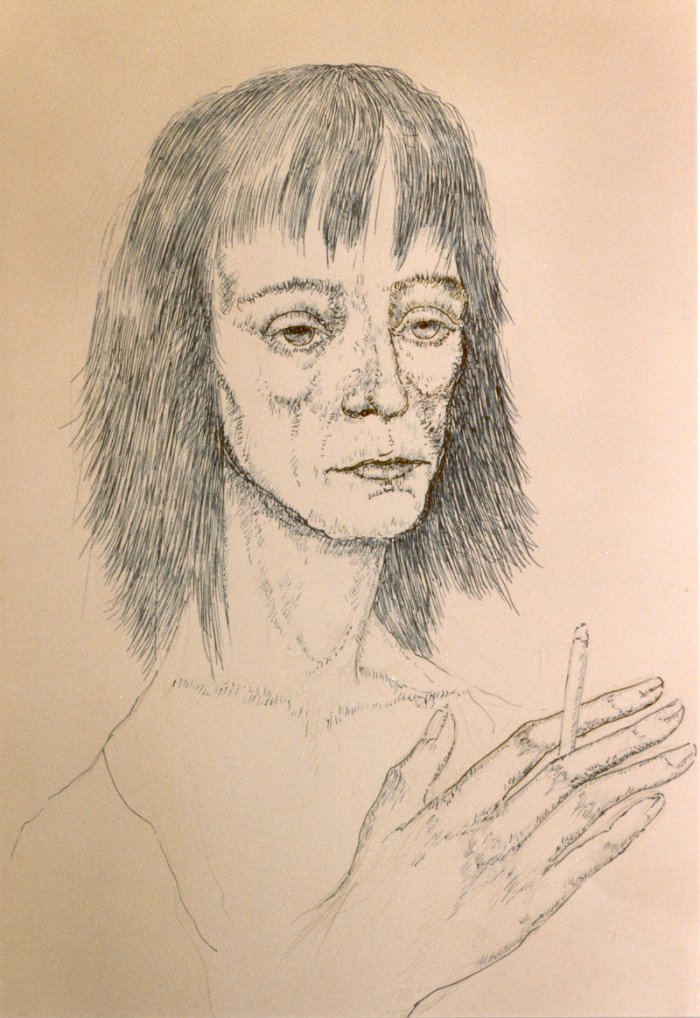 Previous pen drawing of the facial expression (a somewhat gloomy character), 1980
Mother and Children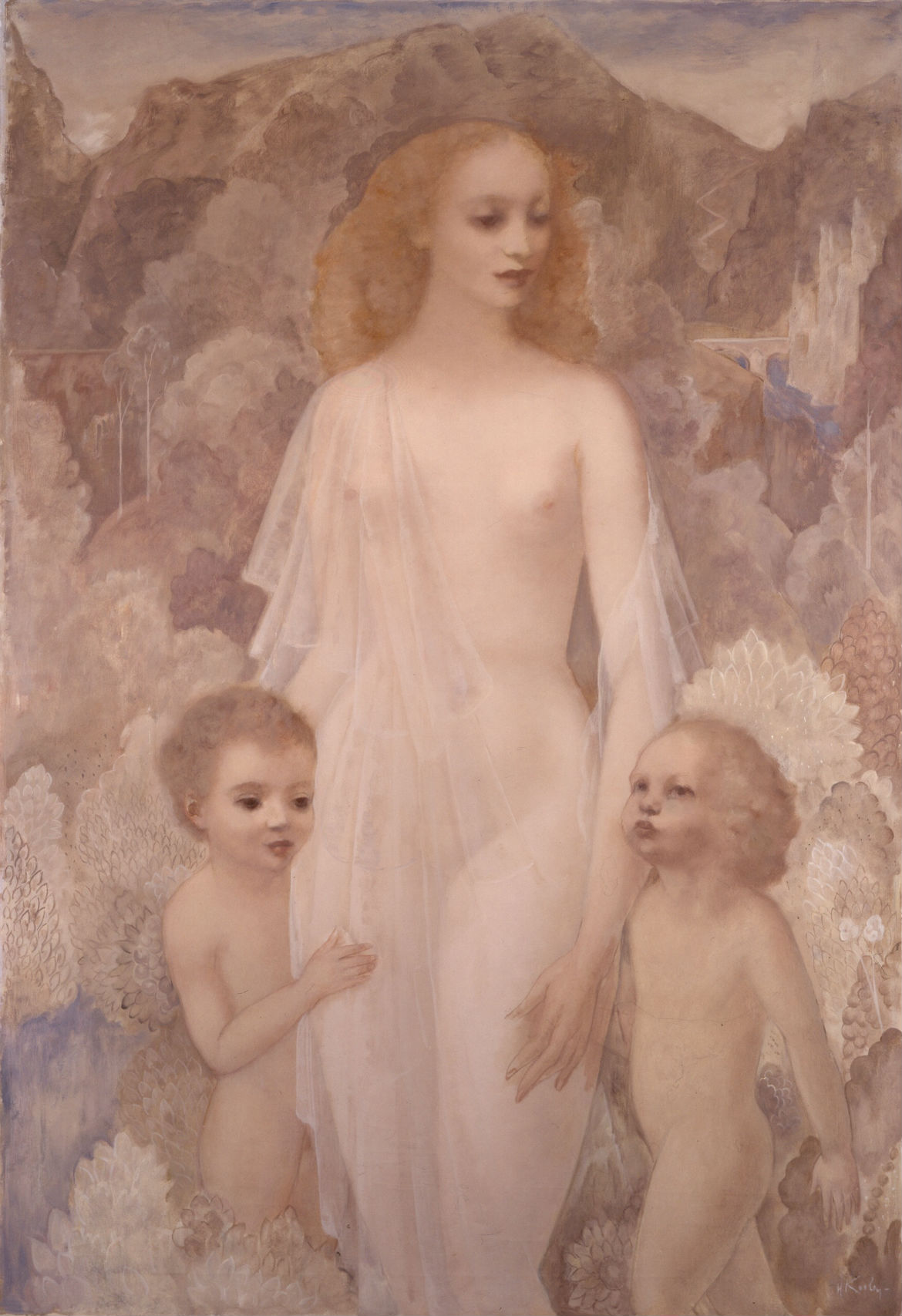 Mother and children, oil on canvas, 1950, 111 x 160 cm
Spanish Lady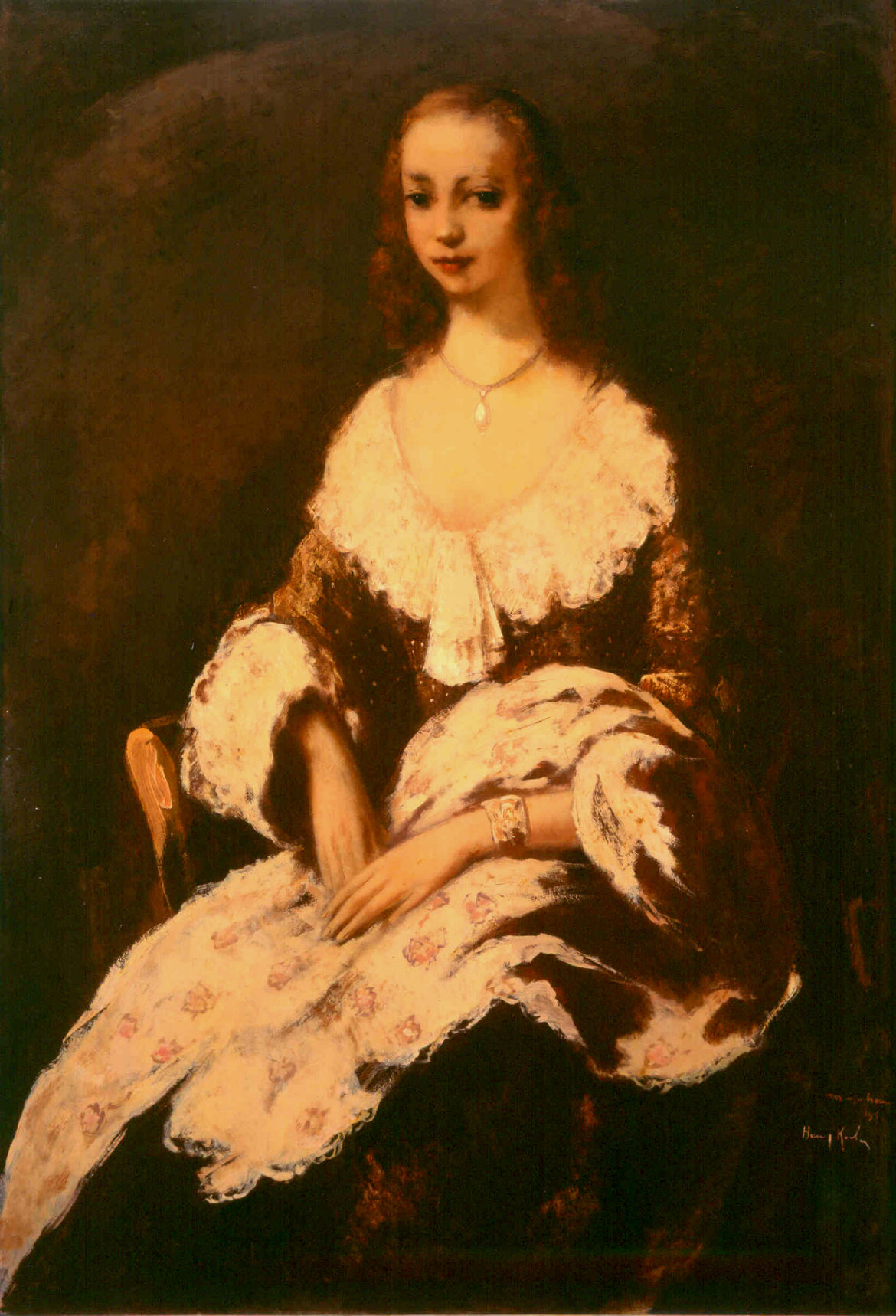 Spanish lady with lace stole, oil on canvas, 1952, 130 x 180 cm, below detail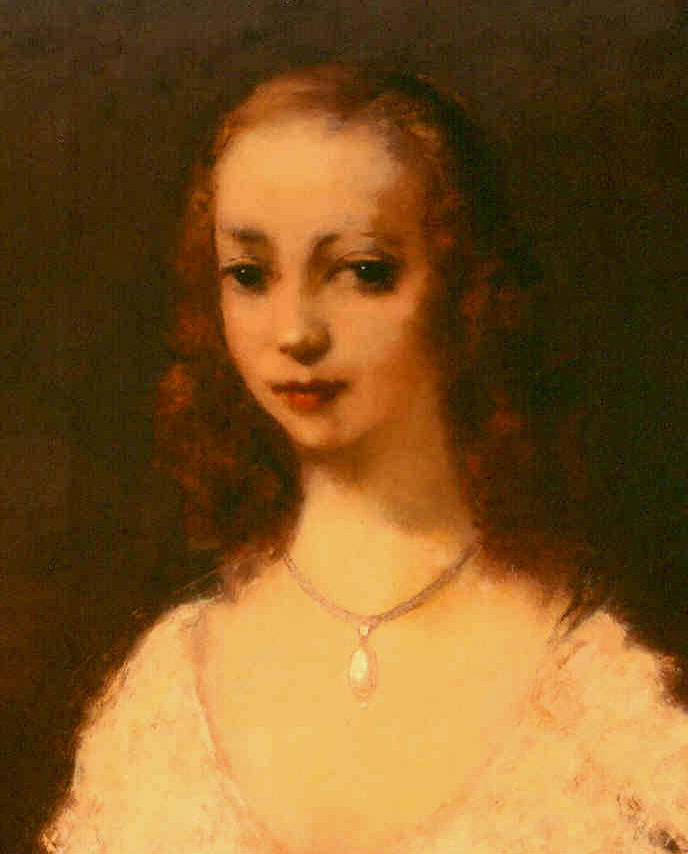 Standing Nude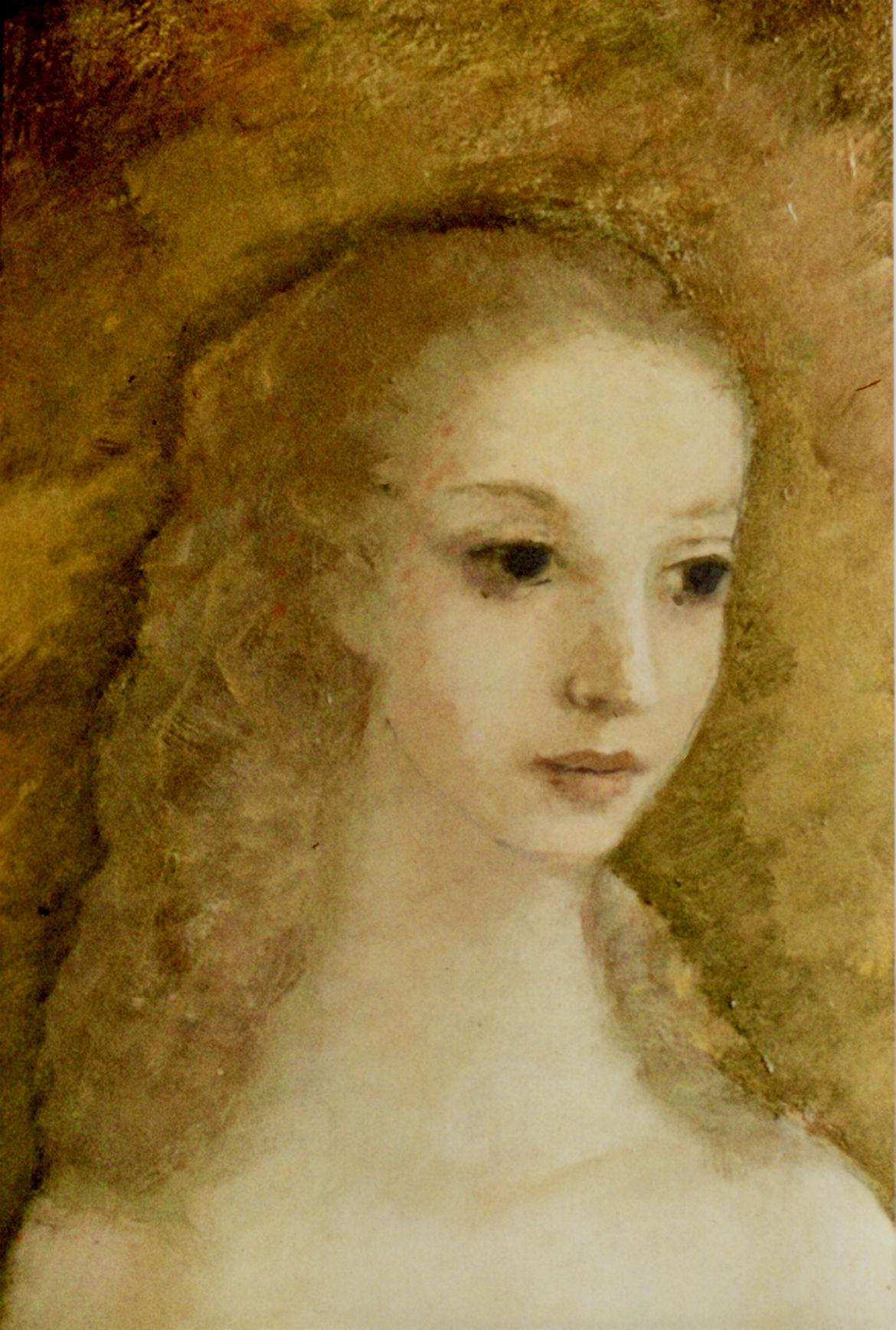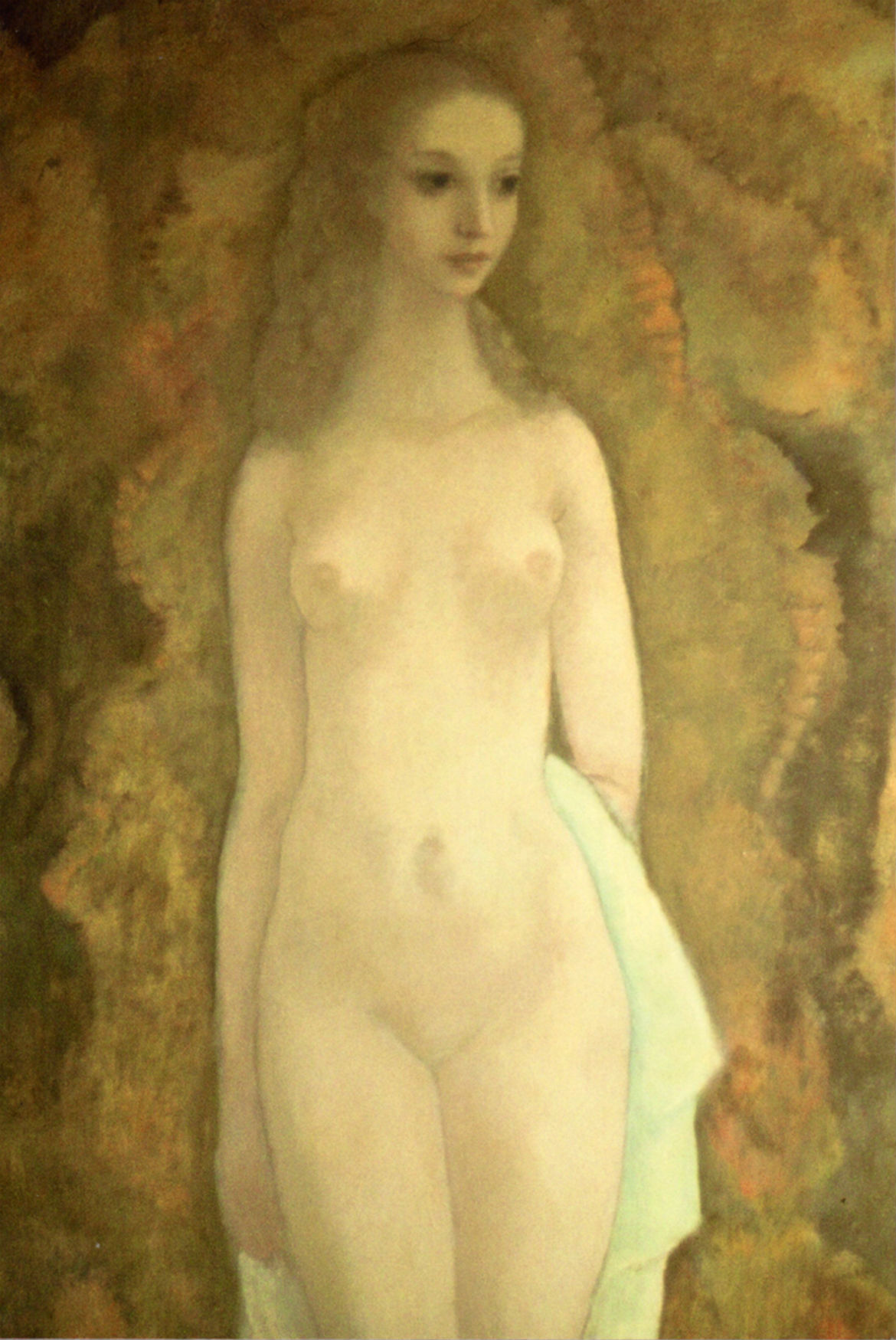 Standing nude, oil on canvas, ca. 1970
Couple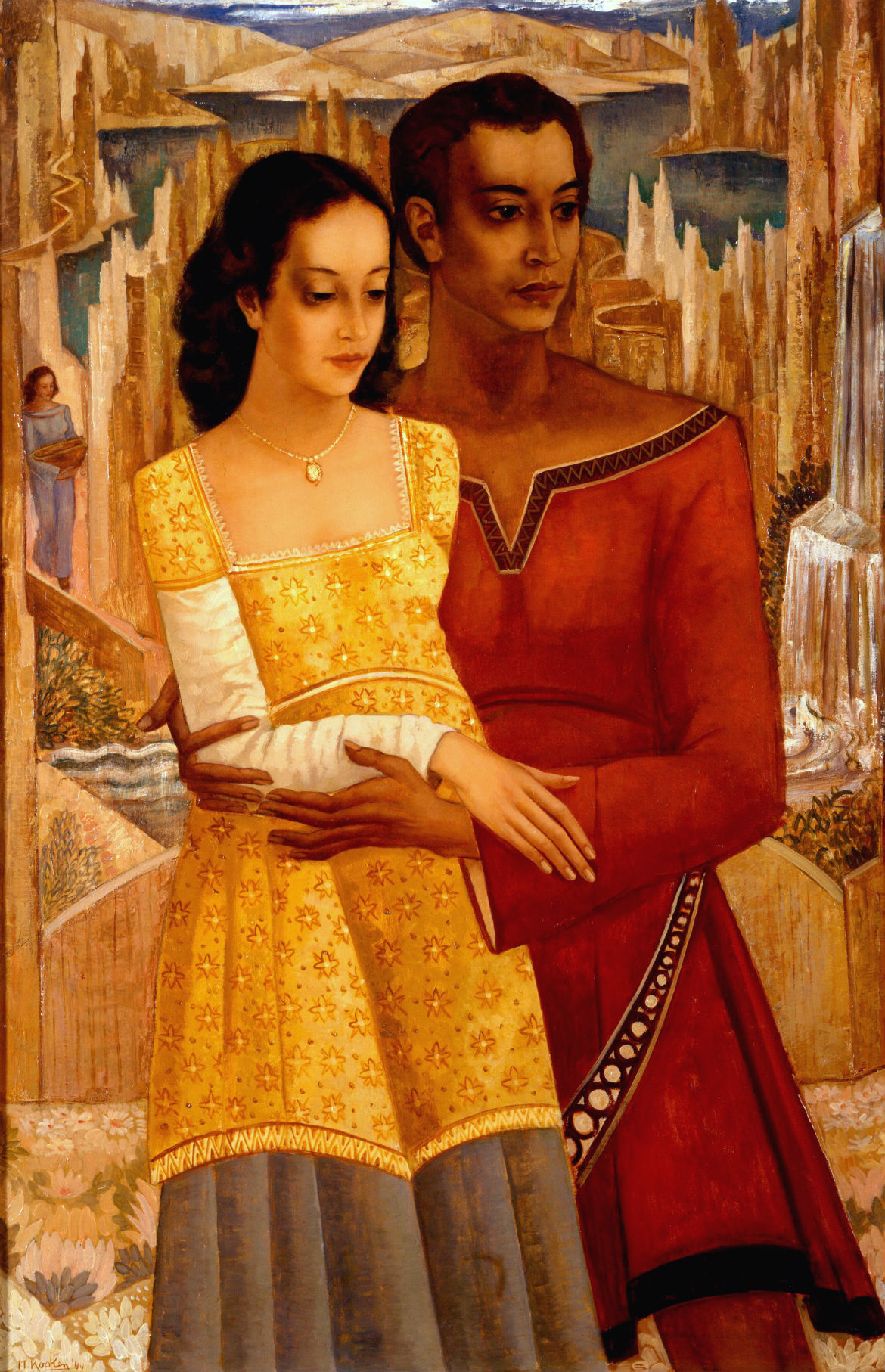 Couple in surreal landscape, oil on canvas, 1944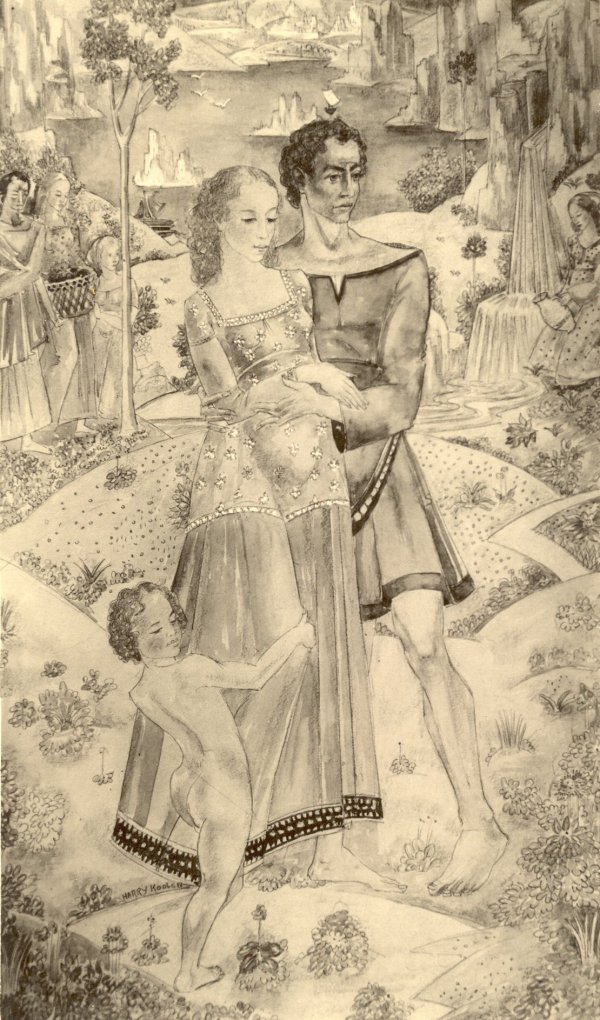 Design of the painting, watercolor on paper, 1944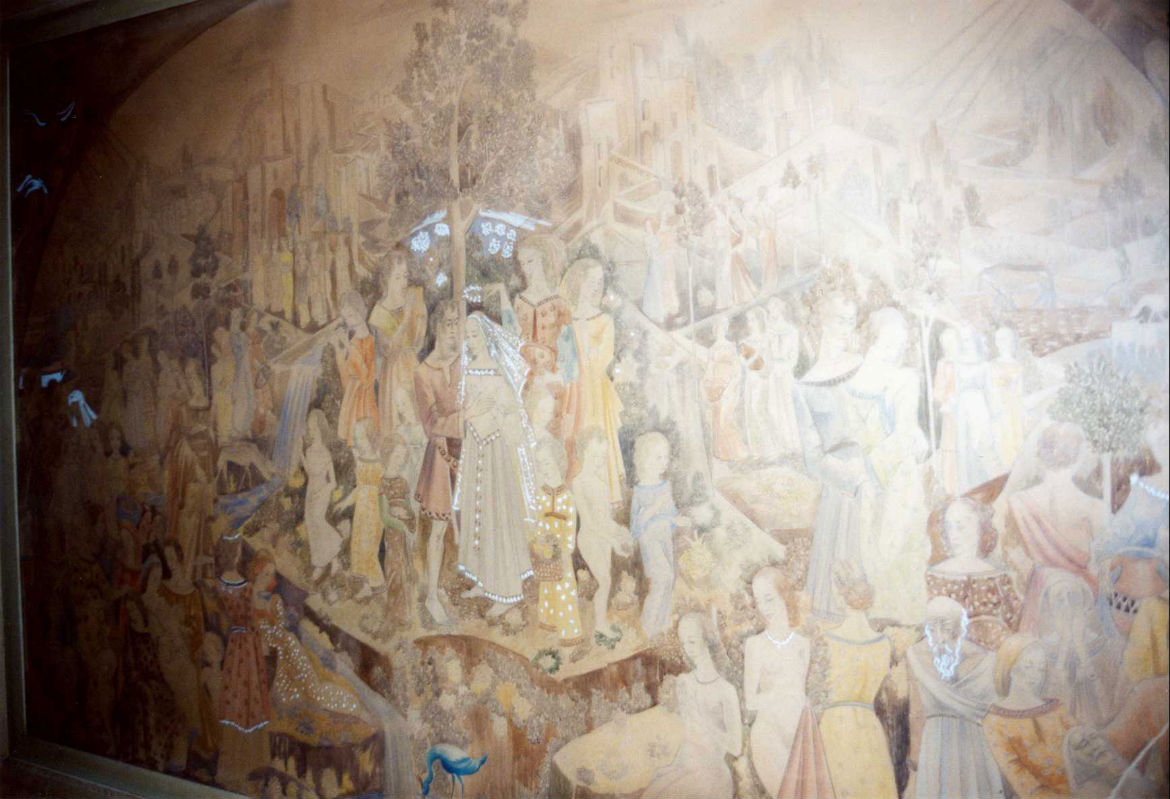 The image is also the central part of an elaborated study for a mural, an allegorical representation 'Tree of Life', below some details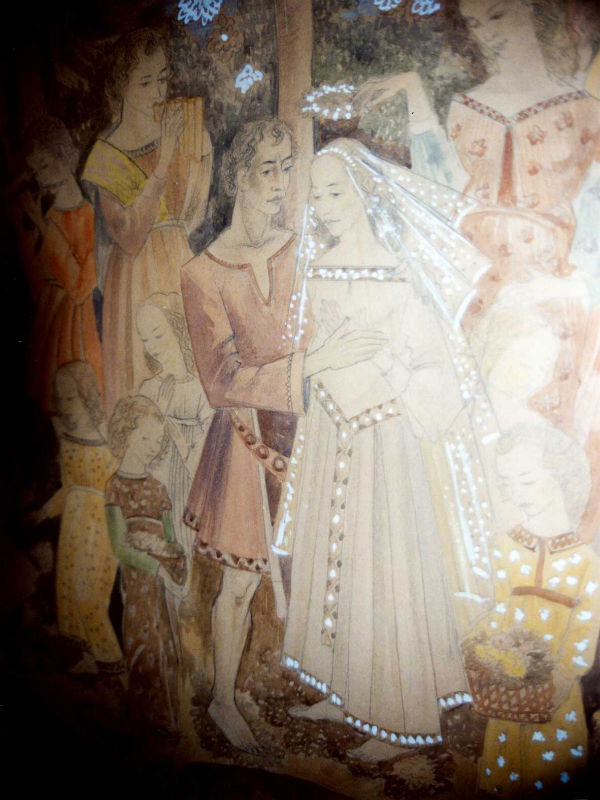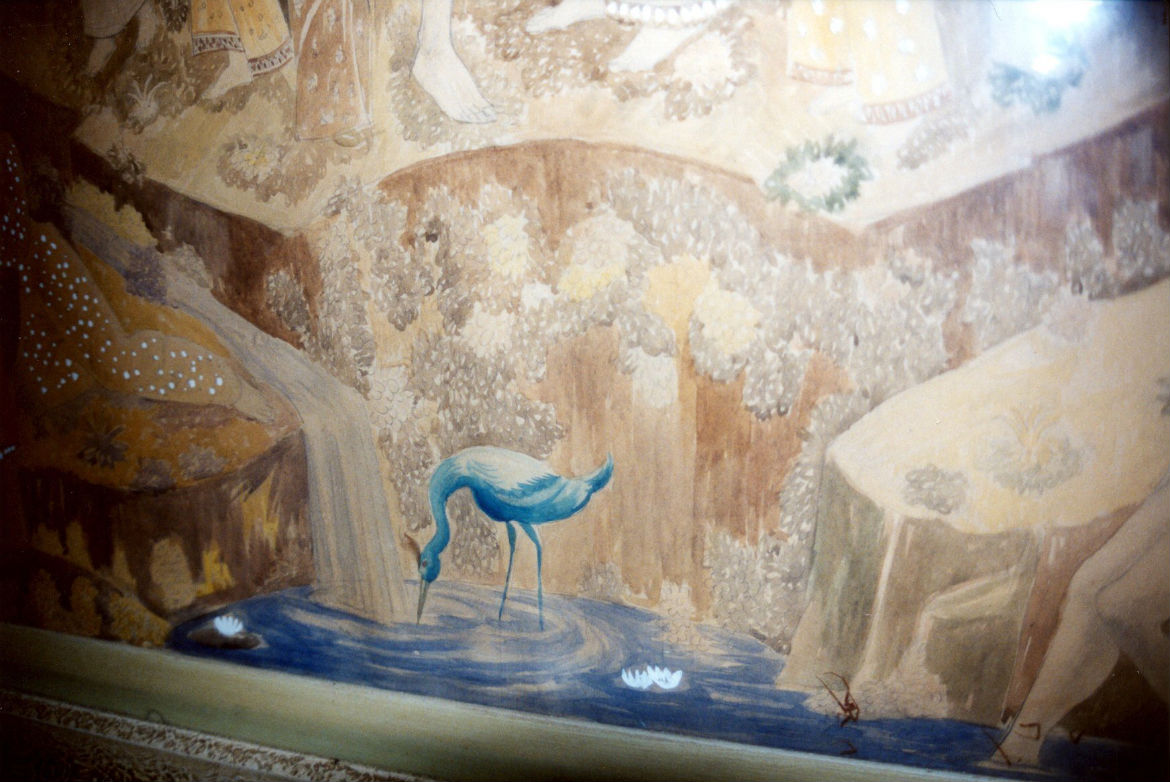 French girl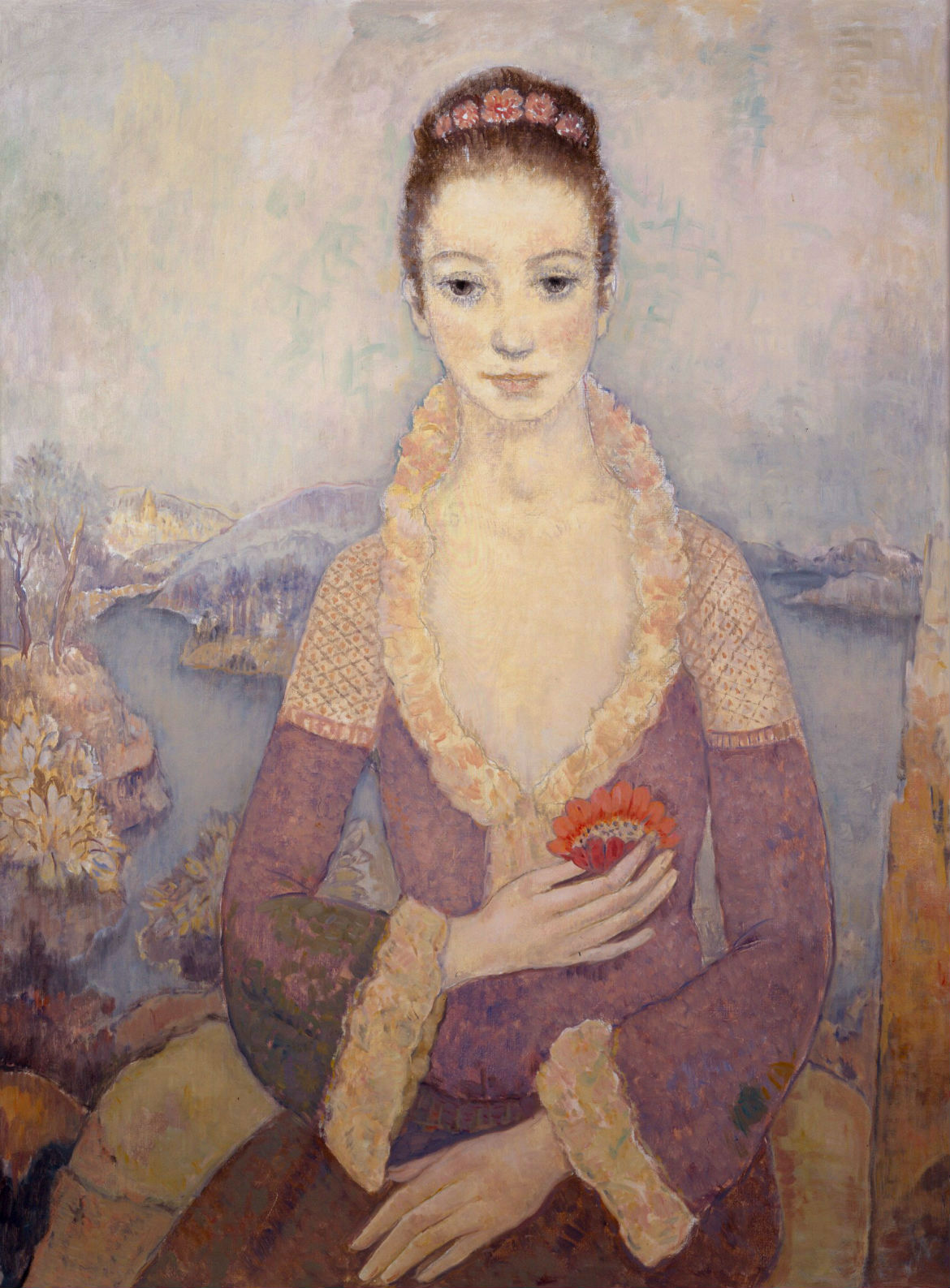 Girl with flower in a landscape, oil on canvas
Woman in lace dress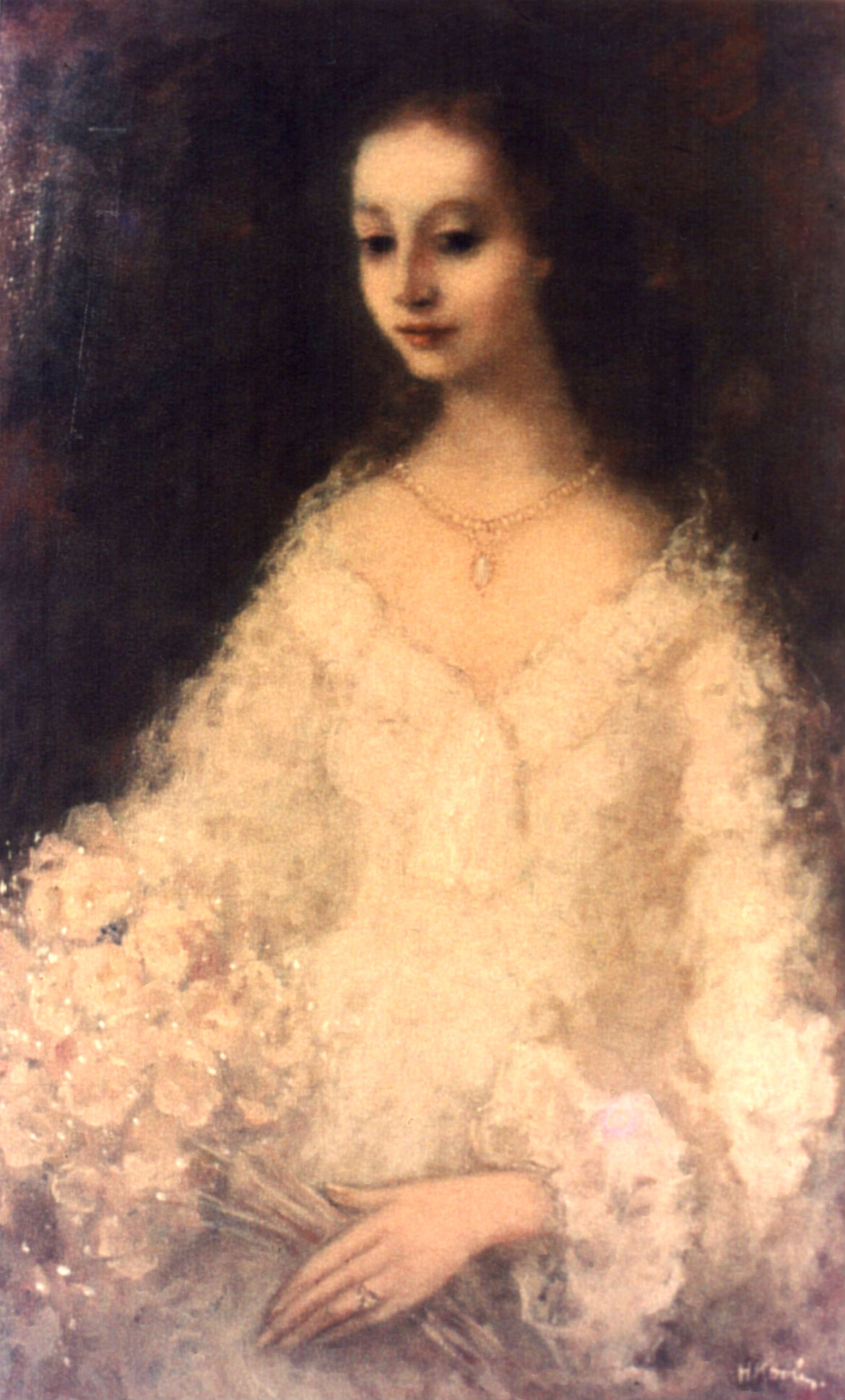 Woman in lace dress, 1952, oil on canvas, 100 x 160 cm
Bride in red Dress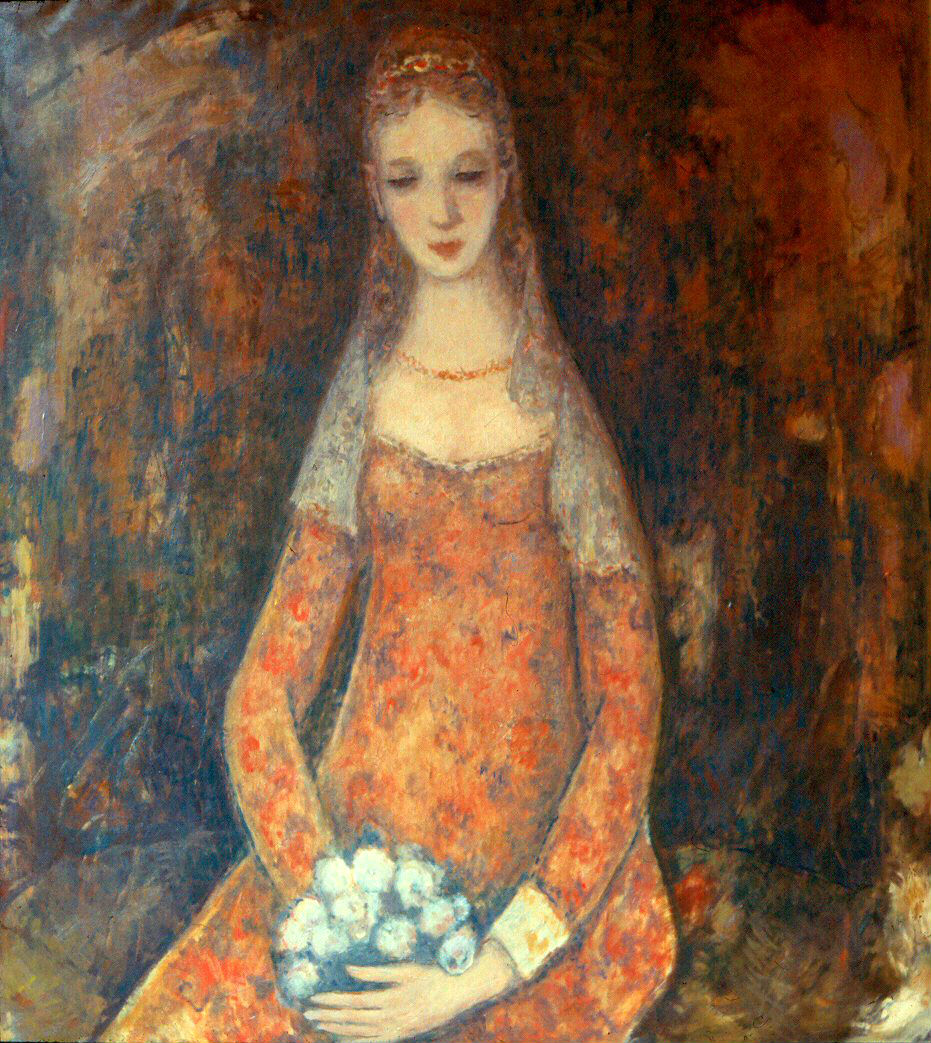 Bride in red with flowers, ca. 1960
Girl in Landscape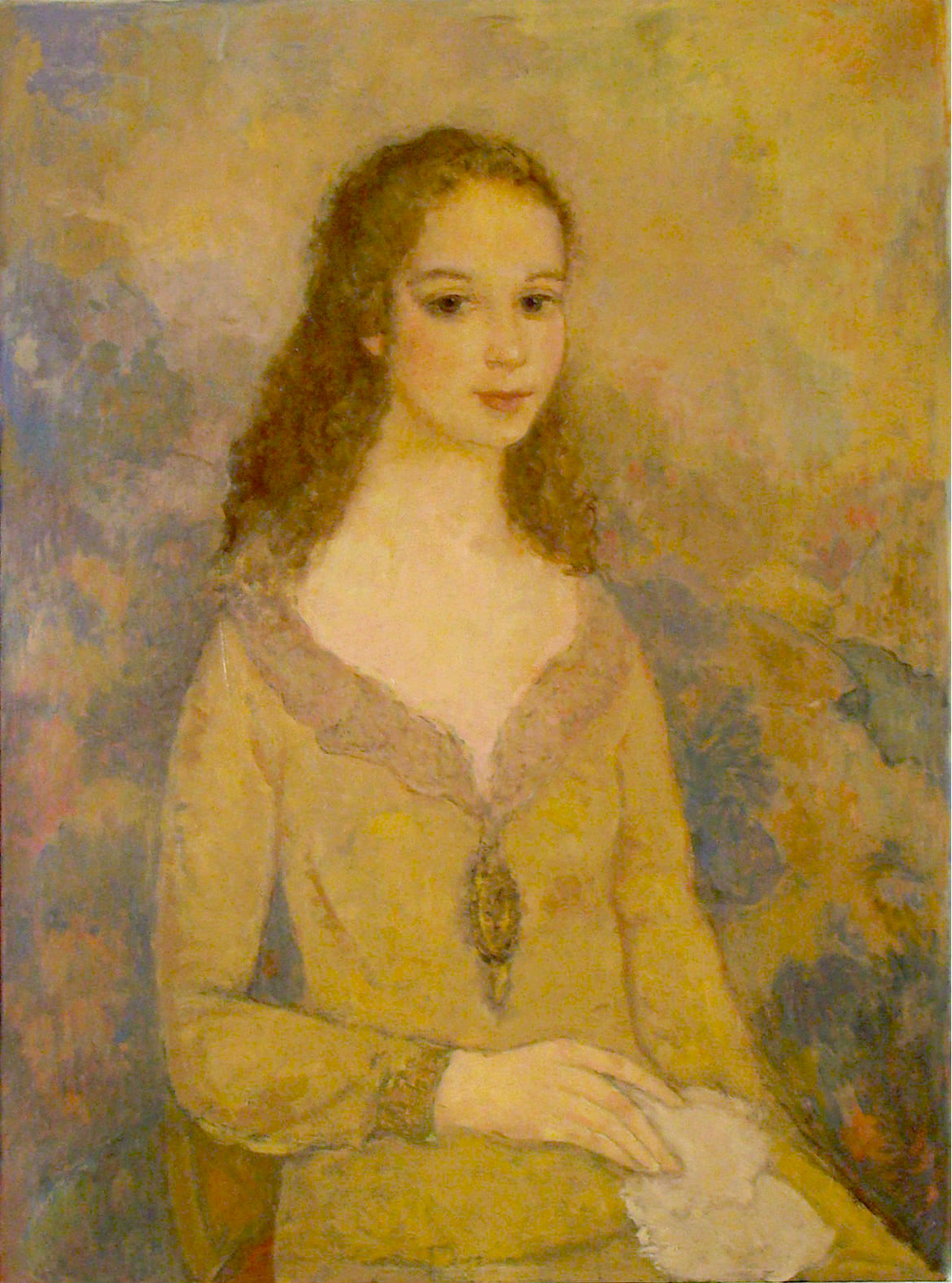 Girl in a Landscape, 1977, 90 x 70 cm