Most portraits were commissioned. Below are some of the many portraits.
Click on the tabs to show the works and data below.
Hubert Levigne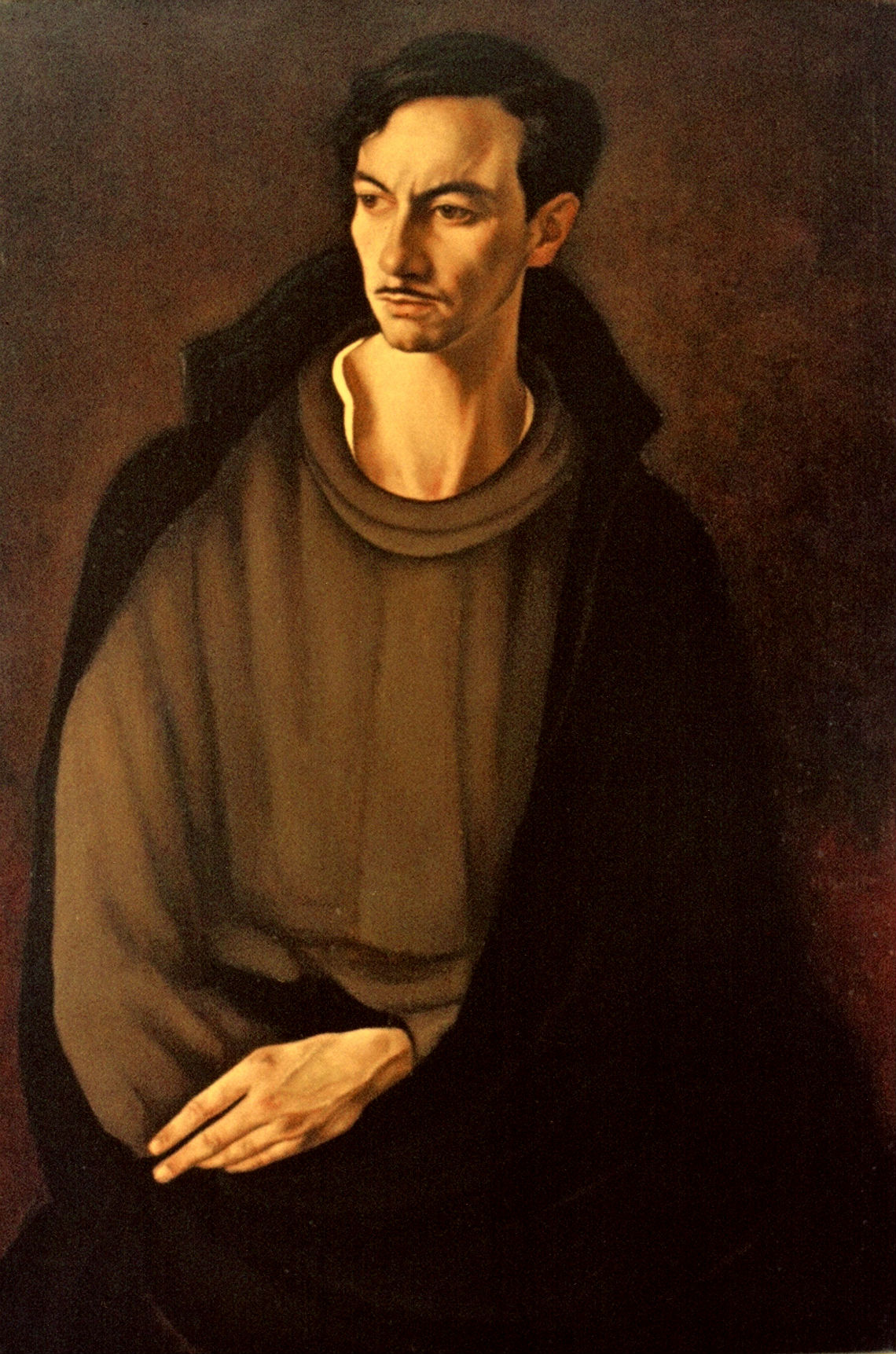 Portrait of his friend and collegue Hubert Levigne and a previous drawing (below). Oil on canvas, 1929, 66 x 114 cm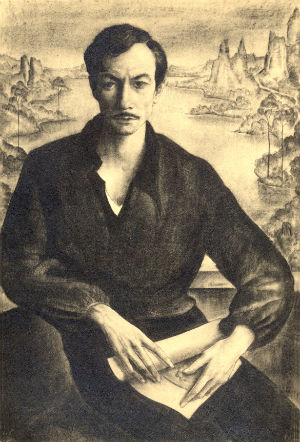 La Parisienne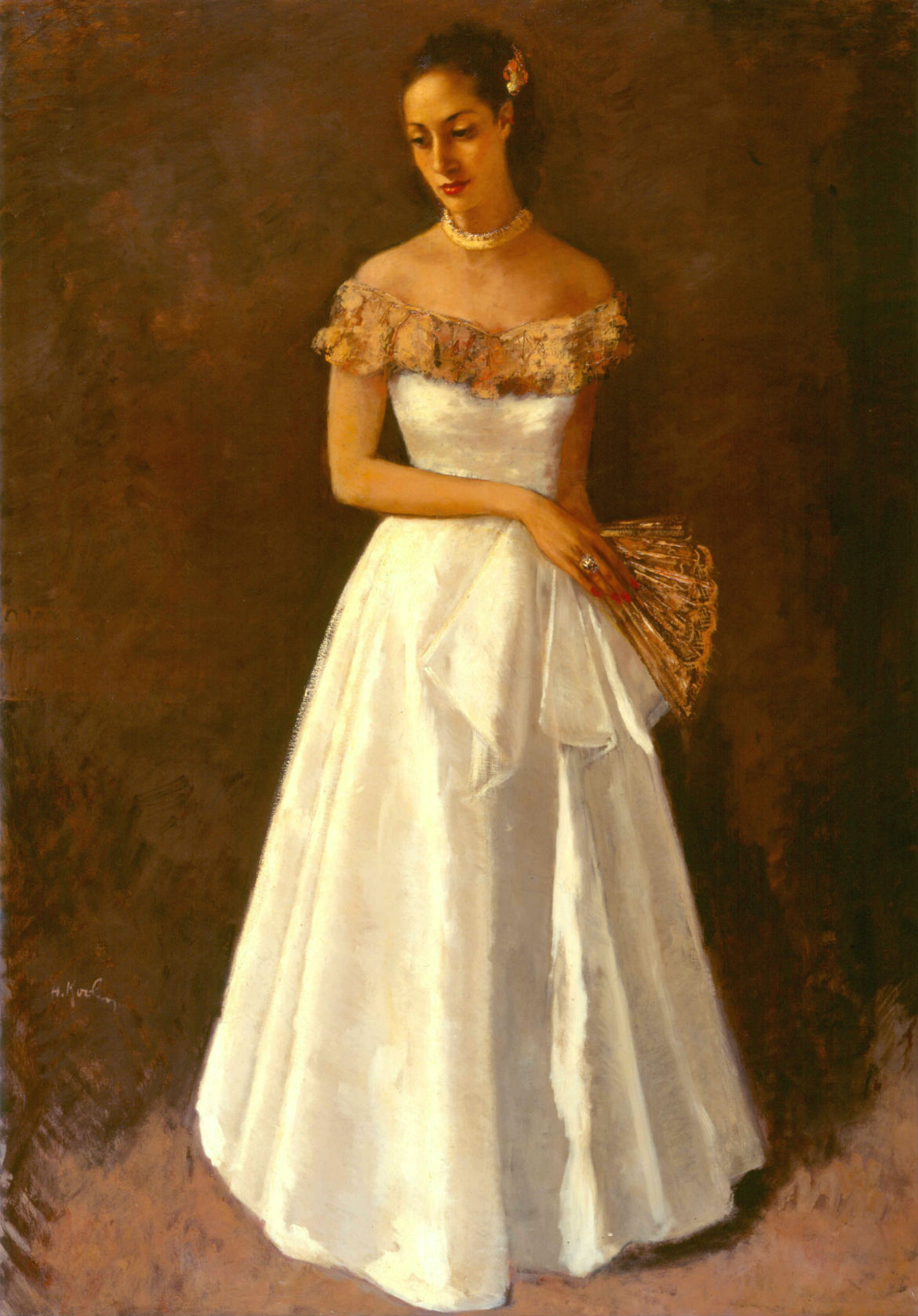 Mrs. Steegh, called La Parisienne, a large painting, ca. 1950, oil on canvas, 142 x 201 cm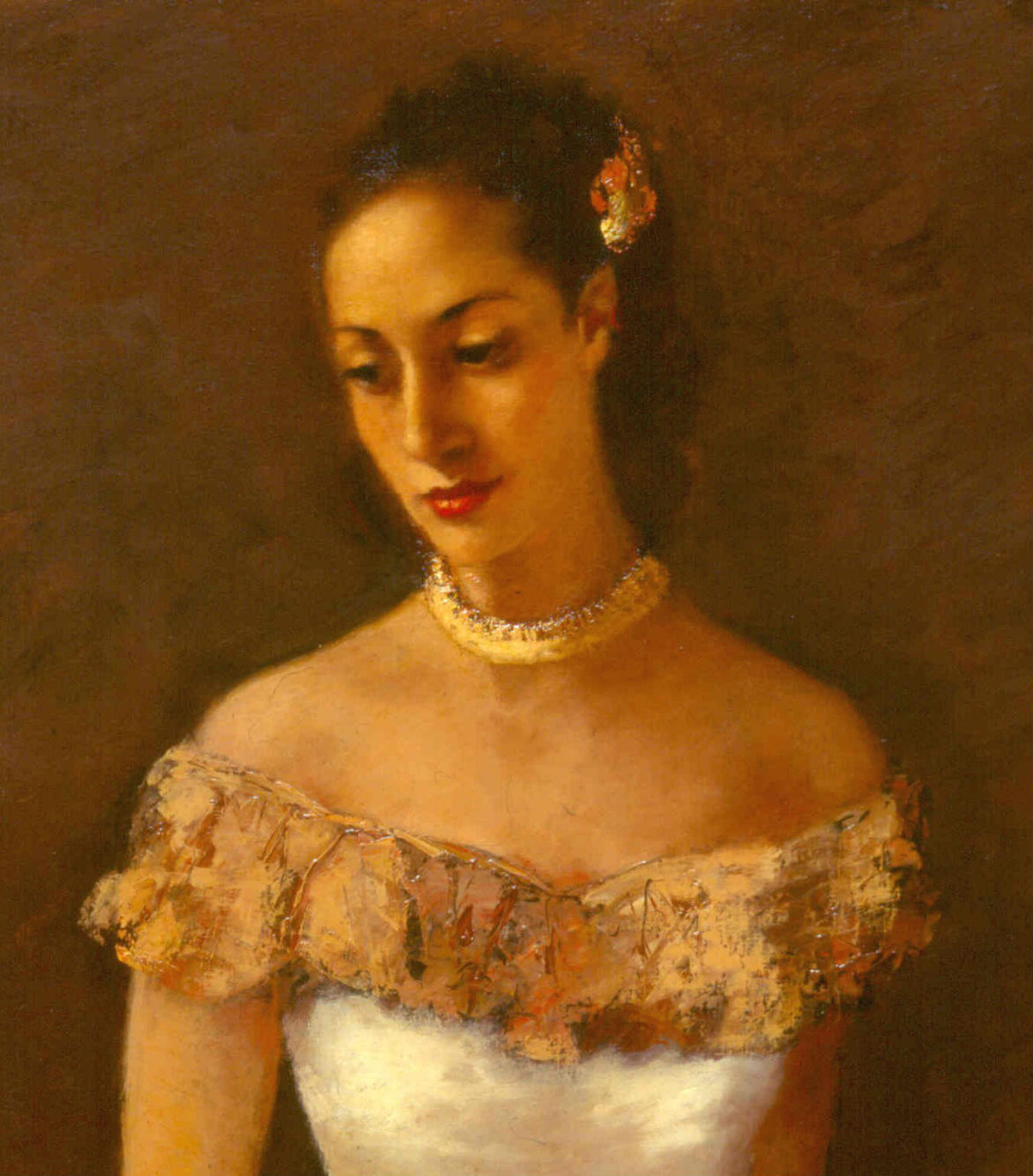 Marijke Li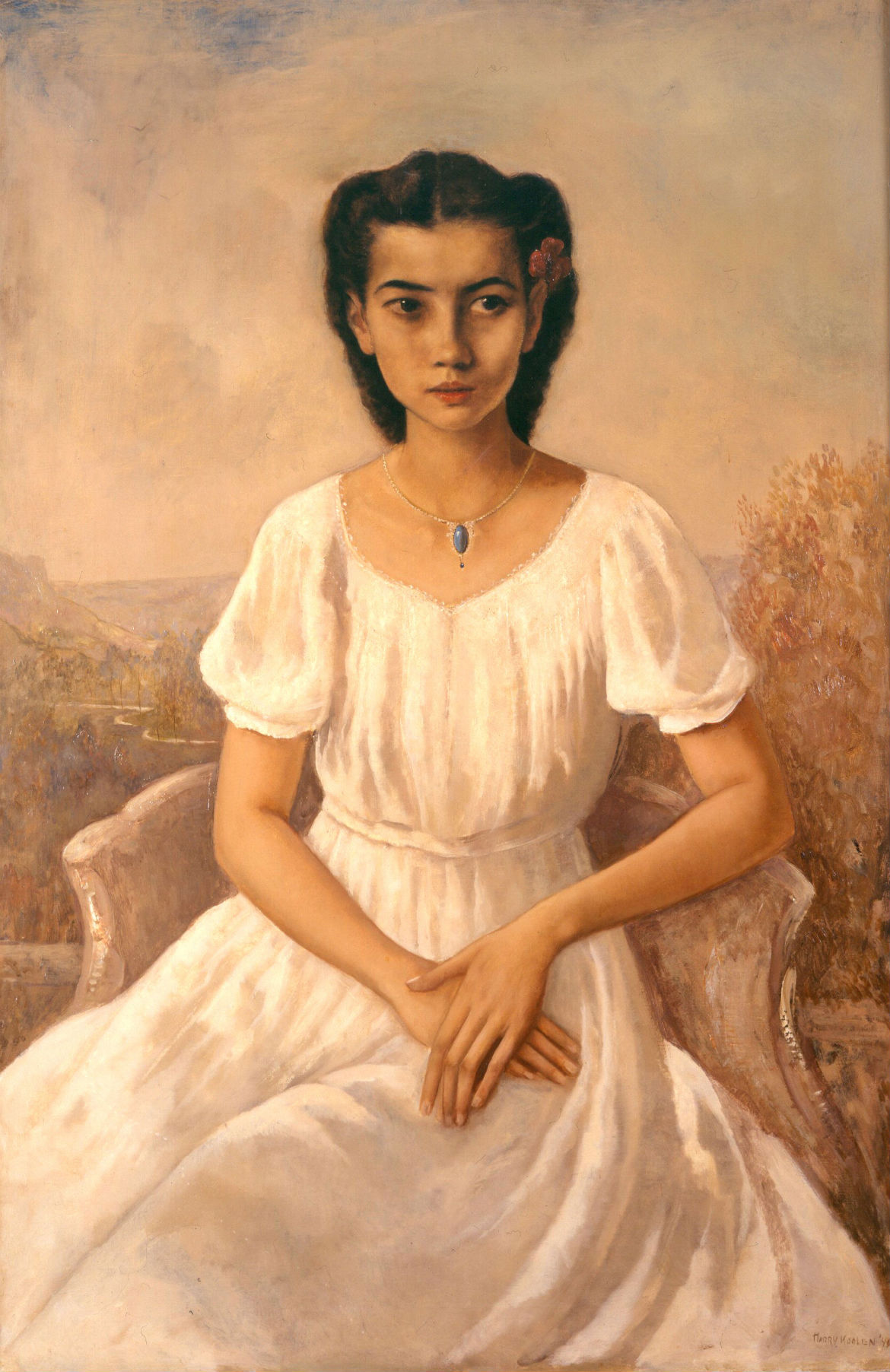 Marijke Li, ca. 1948, oil on canvas, 89 x 136 cm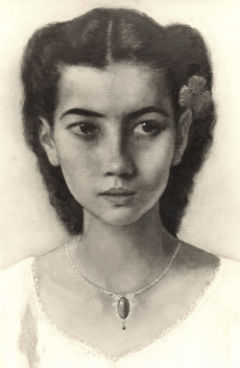 This portrait has been exhibited in The Hague in 1948,
Press photo by F. Lahaye , Maastricht, 1948 (click on image)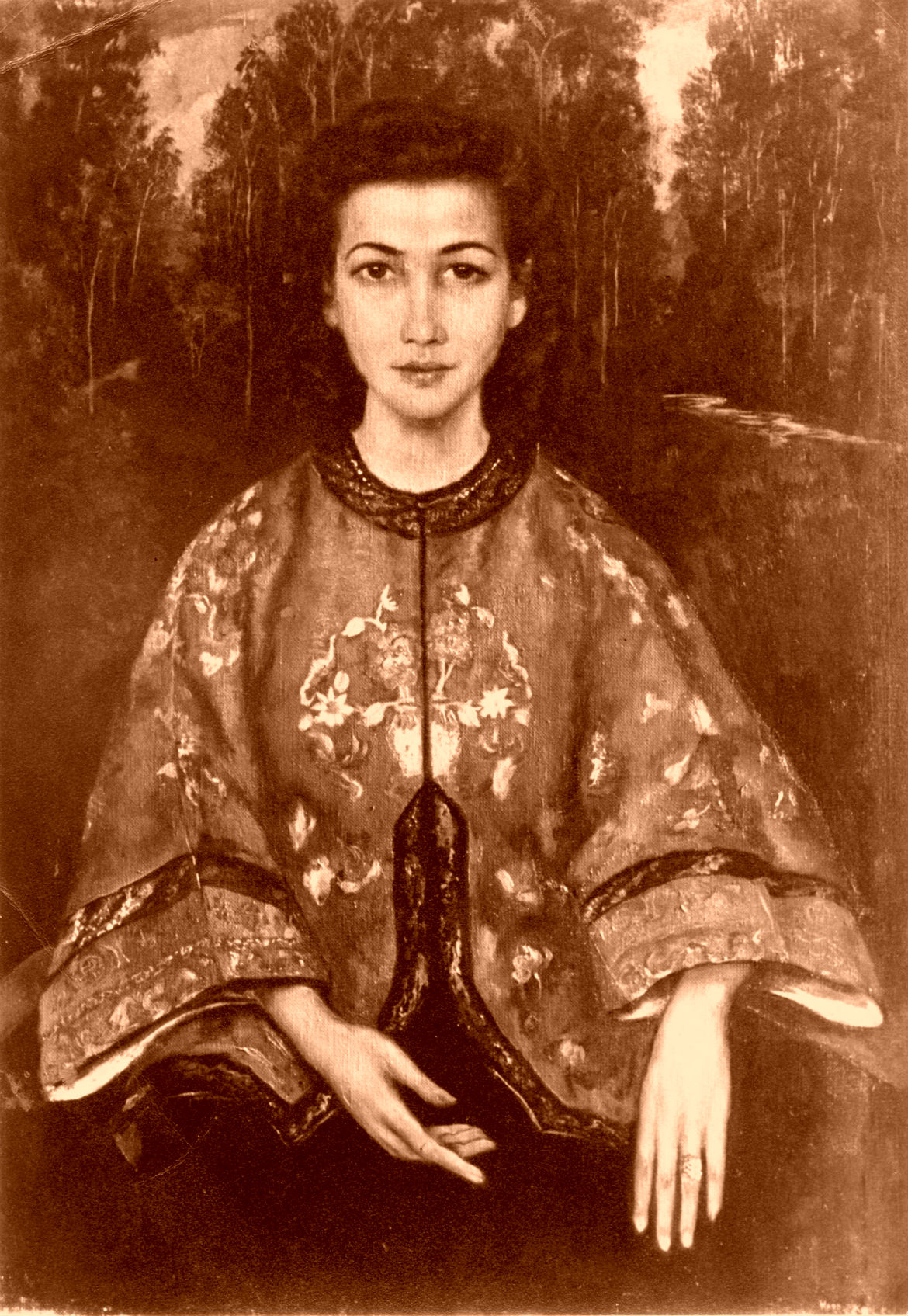 Woman in Kimono, Hetty Li, ca. 1948, oil on canvas (present existence unknown)
This work has been exhibited in The Hague in 1948 and described in a newspaper article as a charming portrait of Miss Li with an infinite peace and noblesse, a beautiful blushing face with expressive somewhat ironic eyes above a sparkling blue mandarin dress.
--> Algemeen Dagblad, oct. 30, 1948
Meuwissen
An important collector of the work of Koolen was Dr. Thomas Meuwissen, a physician in Eindhoven. On the occasion of the birth of their first child, he and his wife Marguerite Jaspar were presented a self-portrait of the painter by her parents in Maastricht. Thus they became acquainted with his work, they admired it and a lifelong friendship developed. During his life they bought one or some of his paintings almost every year and in this way they contributed to Koolen's development as a painter and partially ensured his means of living. The collection included over 50 paintings; some fifteen mainly religious paintings of which the majority dating from the period before 1950.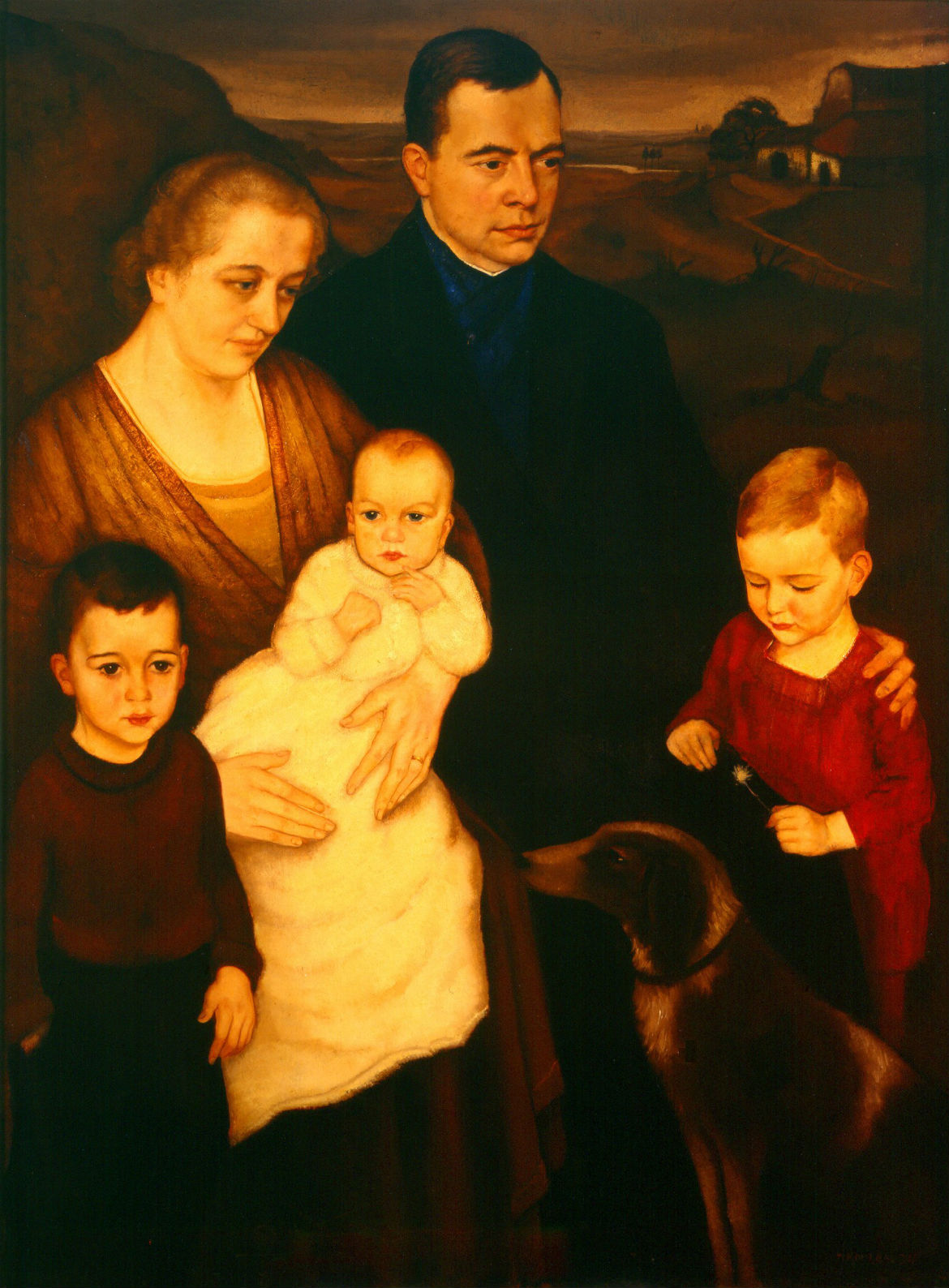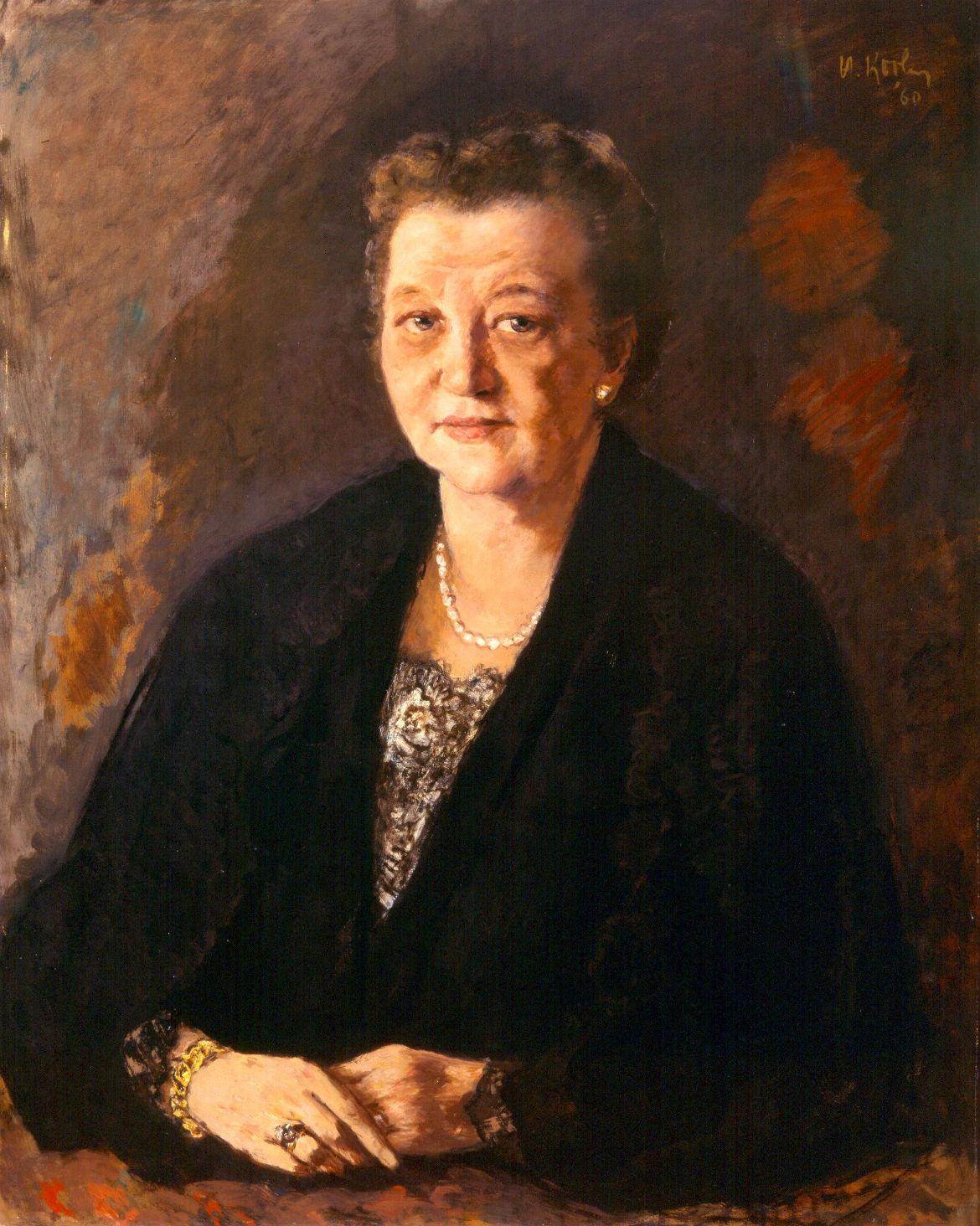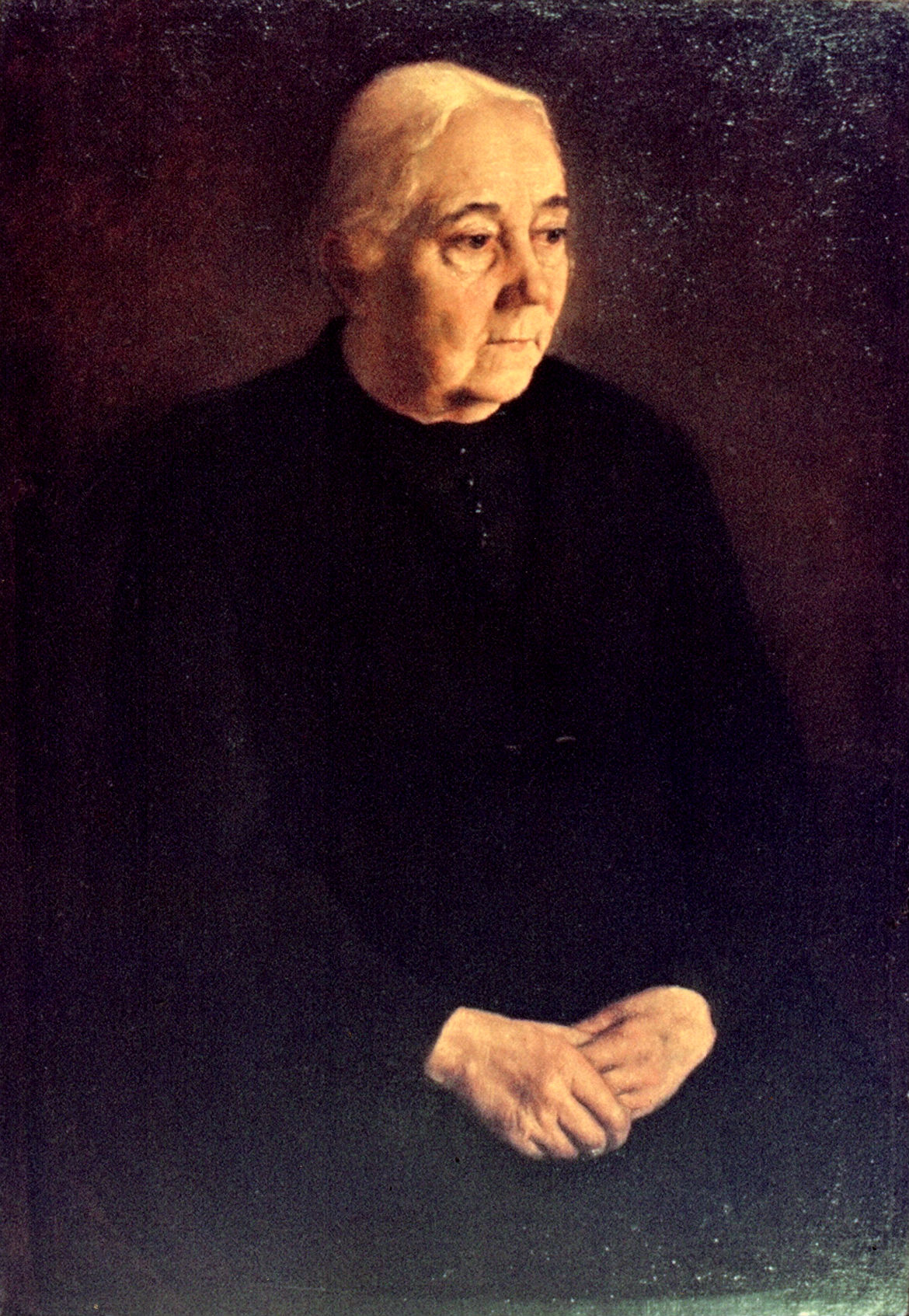 Lady with Hand Fan
This is probably Mrs. Spekken. Her family returned from the Dutch East Indies and lived in Heer (near Maastricht). Before 1940 Koolen visited them quite often, his first children called her "aunt Nanda" and remembered her as a very dignified lady.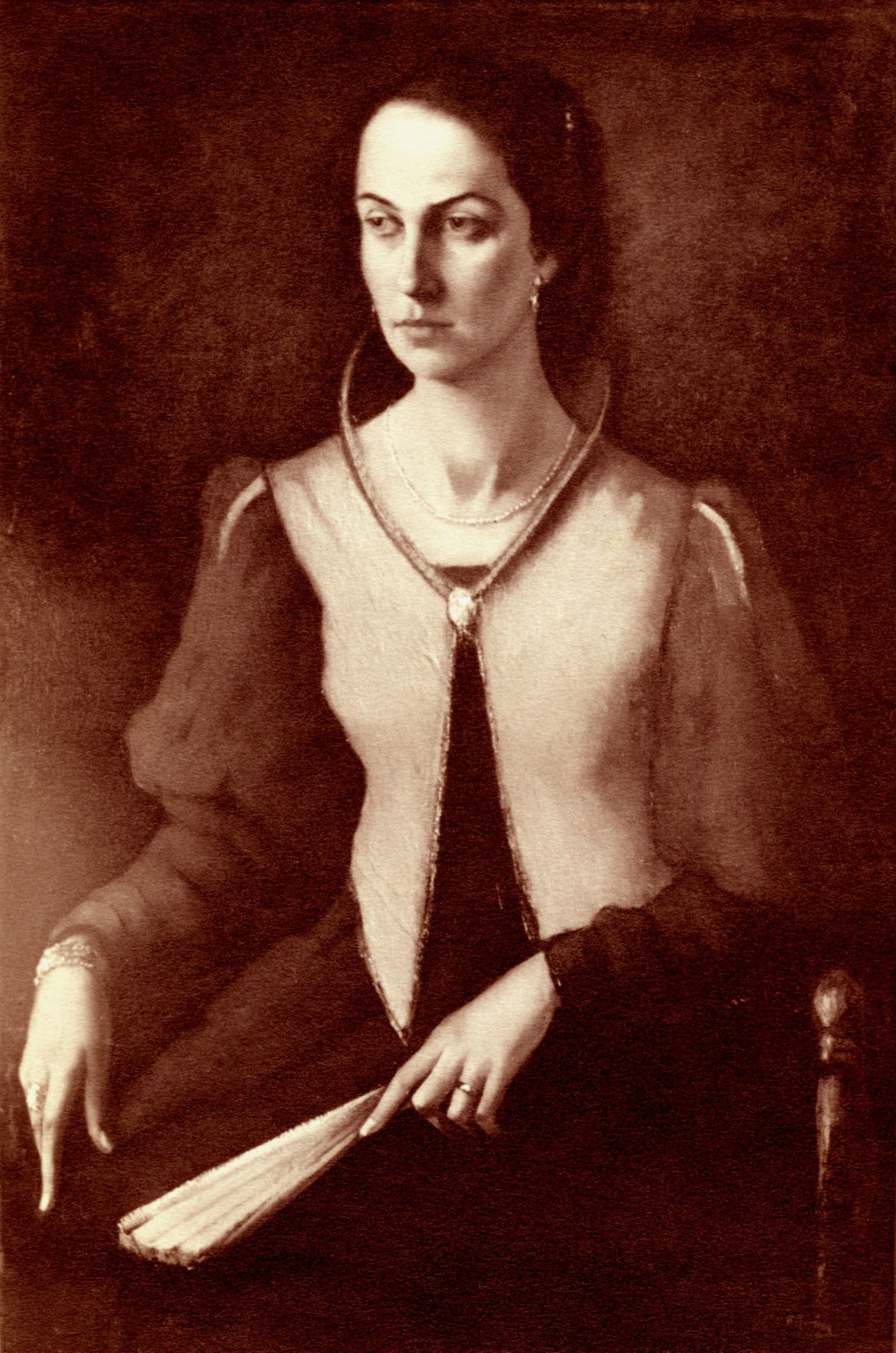 Mrs. Spekken, oil on canvas, before 1940 (present existence unknown)
Lady with a Water Lily
She was called Aunt Denise.
Quite often he placed the portayed in a landscape so that the painting gained depth.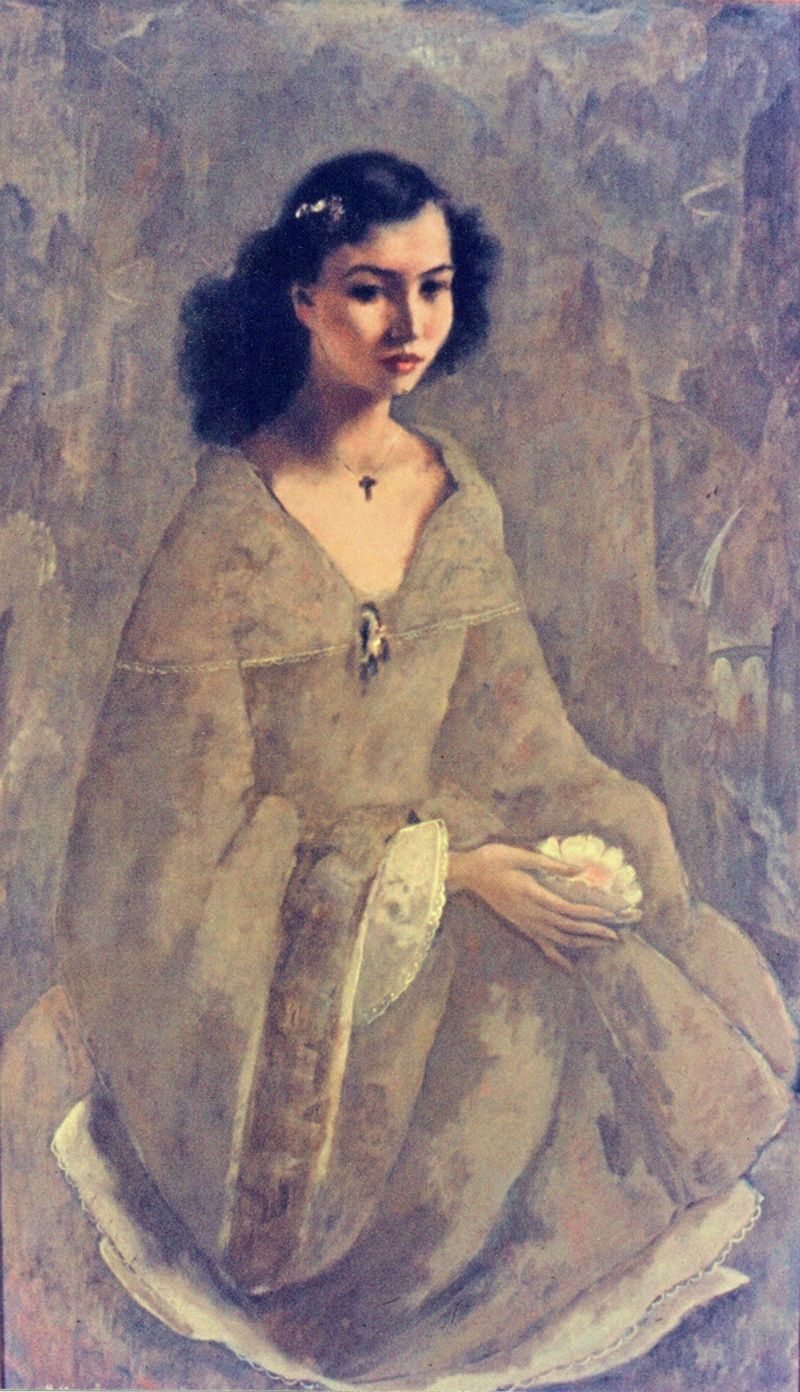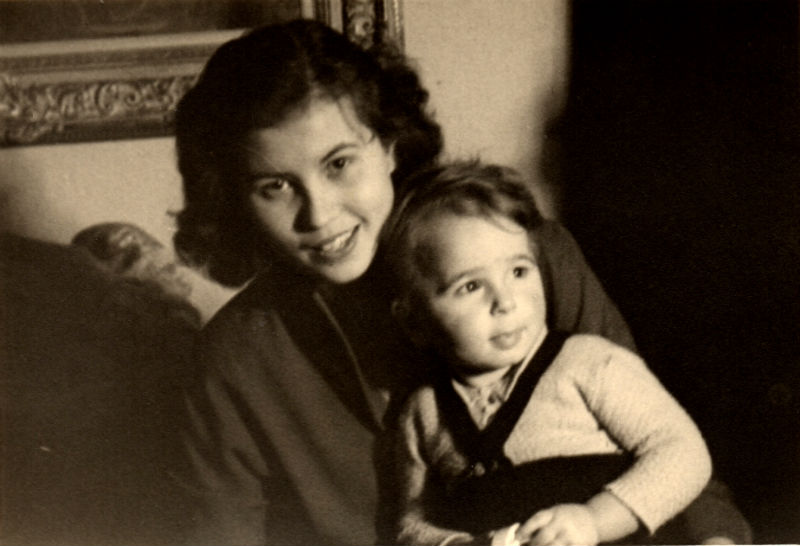 With Harry jr.
A legal Professional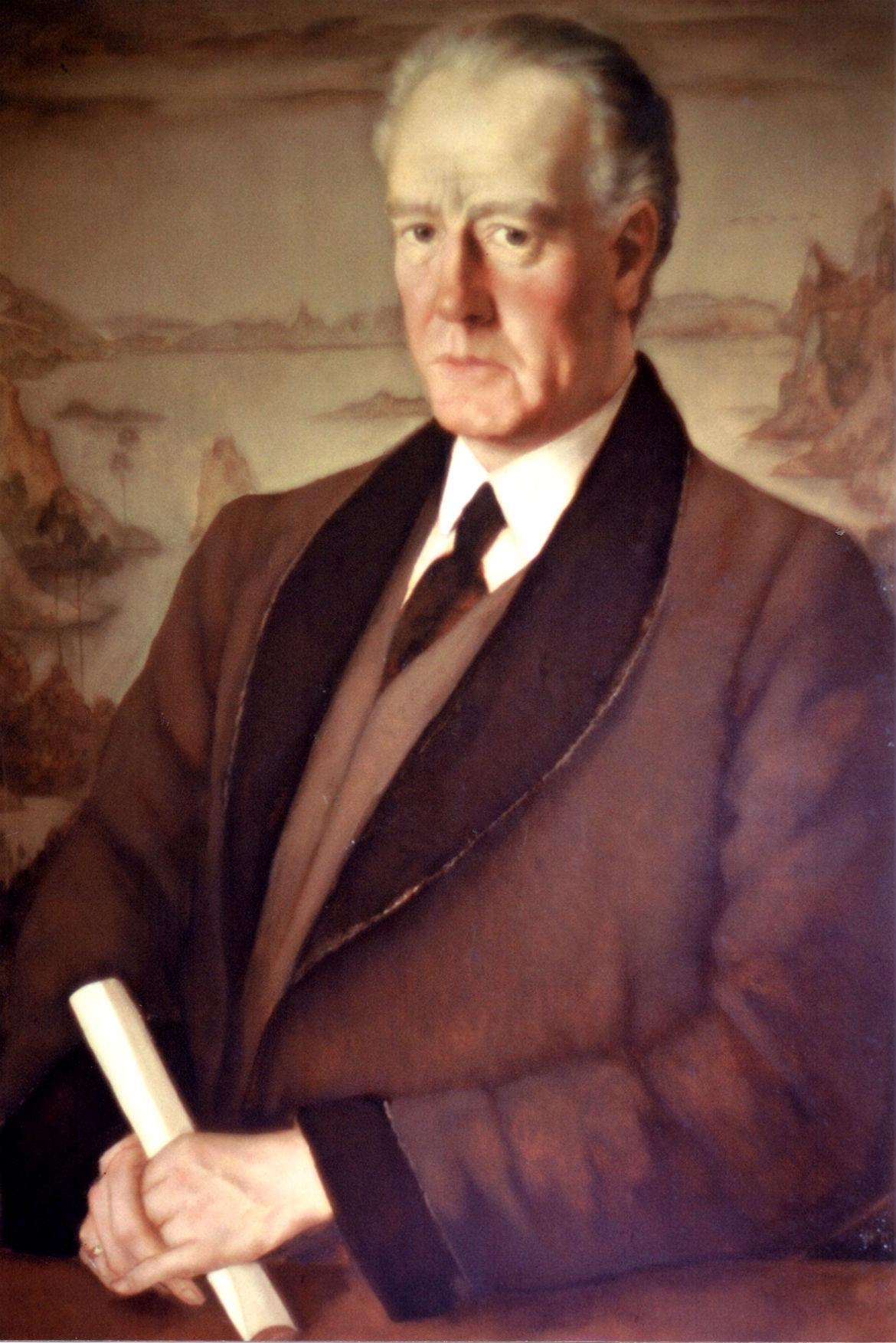 Jo Sternheim
During WWII Koolen provided both in Amsterdam and in Limburg sometimes hospitality to several friends including the Dutch actors A. Defresne, Albert van Dalsum and Jo Sternheim. He portrayed Sternheim on occasion of his 40th anniversary on stage. Sternheim (1887 - 1956) was an actor and reciter, a short but very noticeable and present stature who played character roles. This painting is part of the portrait gallery of the Municipal Theatre in Amsterdam.
In the forties Koolen had a home in Vreeland. Sternheim and he often went fishing at the nearby lake Wijde Blik.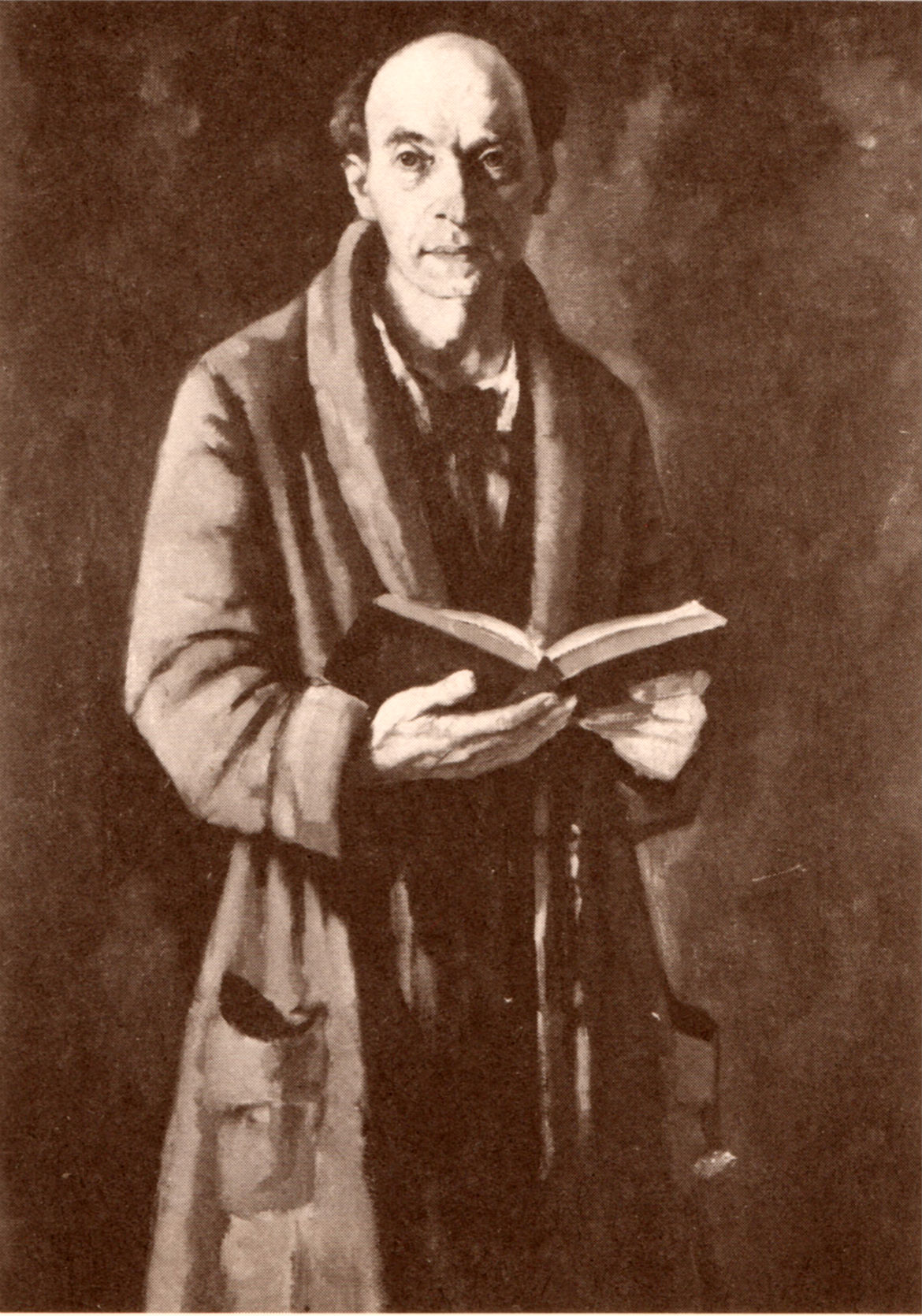 Lady by a Lake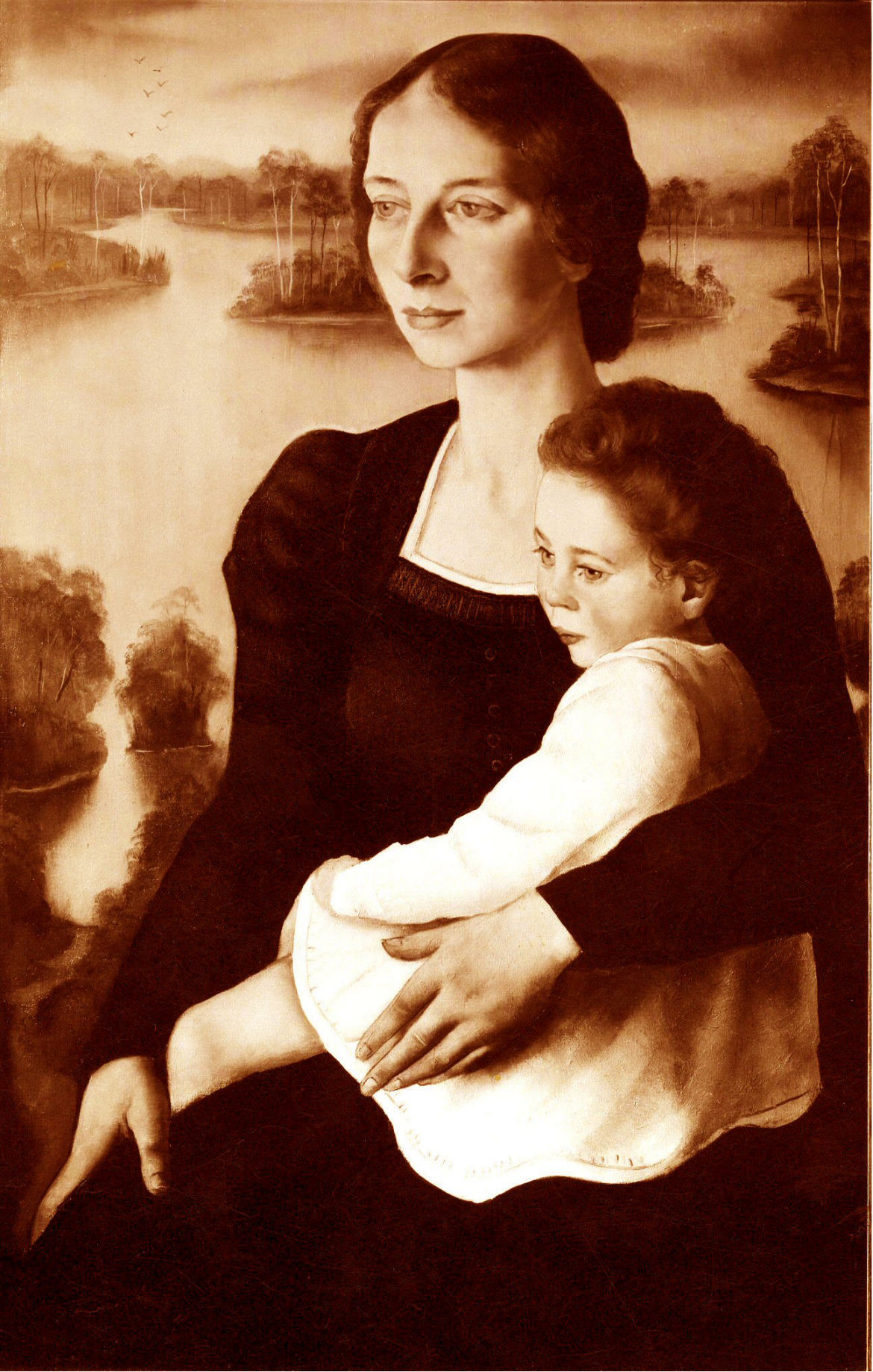 Mrs. Waterman and daughter, oil on canvas, before 1940 (present existence unknown)
Lady in a Mountain Landscape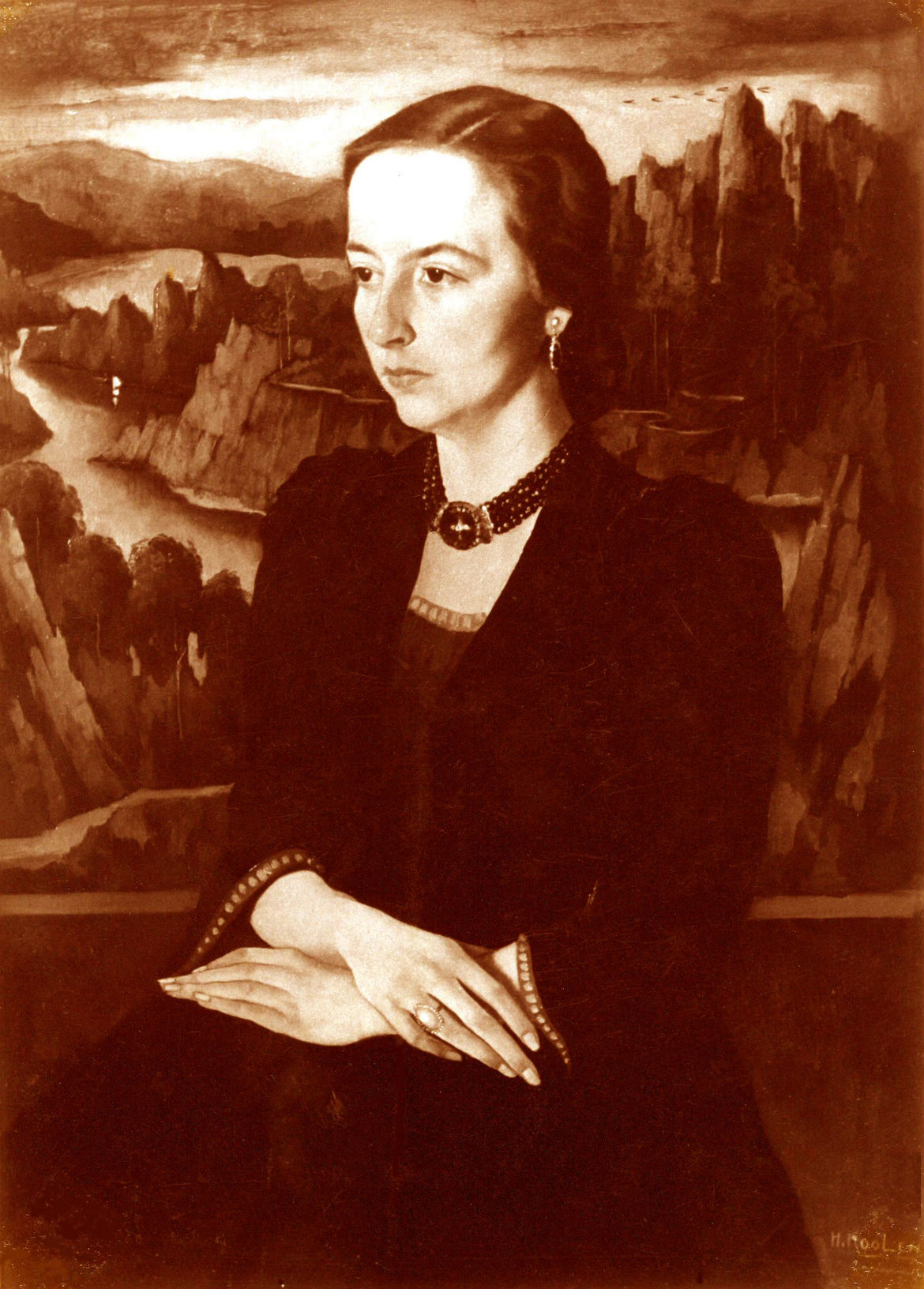 Mrs. Van Oppen, oil on canvas, before 1940 (present existence unknown)
Michiels van Kessenich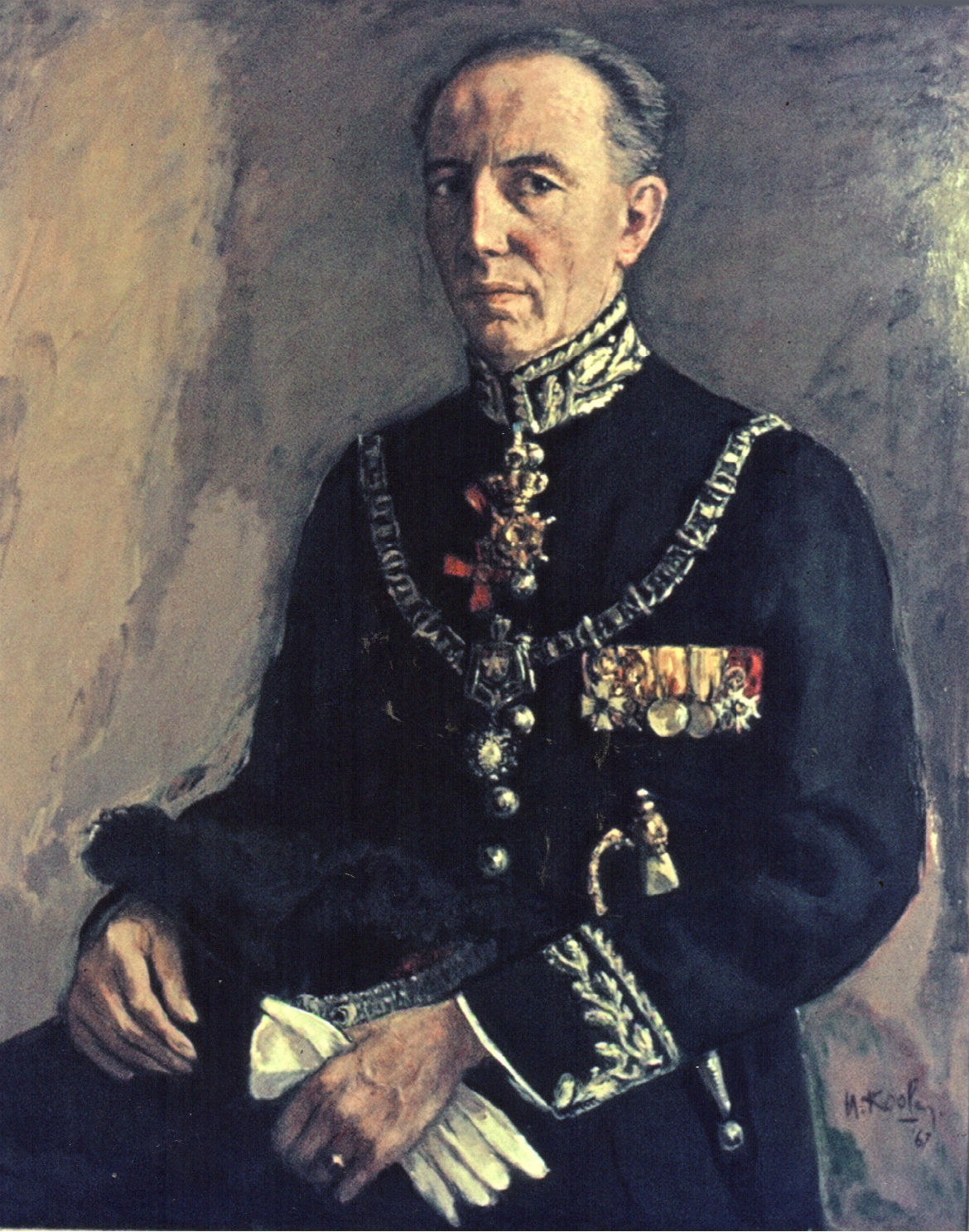 W. Baron Michiels van Kessenich, Mayor of Maastricht (1937-1967), 1967
Mgr. Hermus
Mgr. Hermus was Director of the Institute for Deaf-mutes (R.K. Instituut voor Doofstommen IvD) in St. Michiels-Gestel (Netherlands)
This portrait is painted on the occasion of his 50th priesthood anniversary in 1937.