Koolen has produced a number of paintings on biblical scenes: old and new testament.
Click on the tabs to show the works and details / data below
Salome and Herod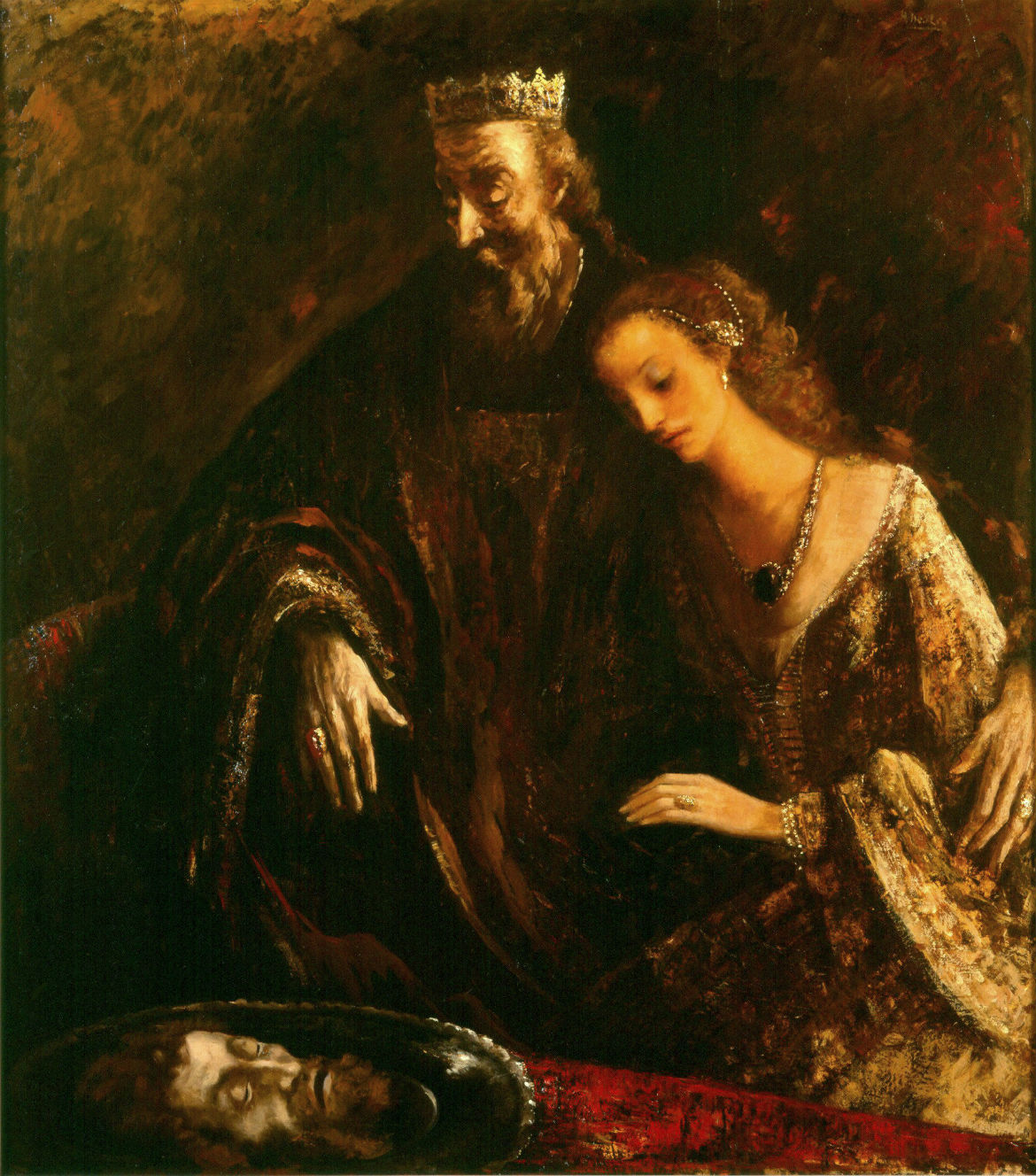 Salome and Herodes with the head of John the Baptist (125 x 150 cm)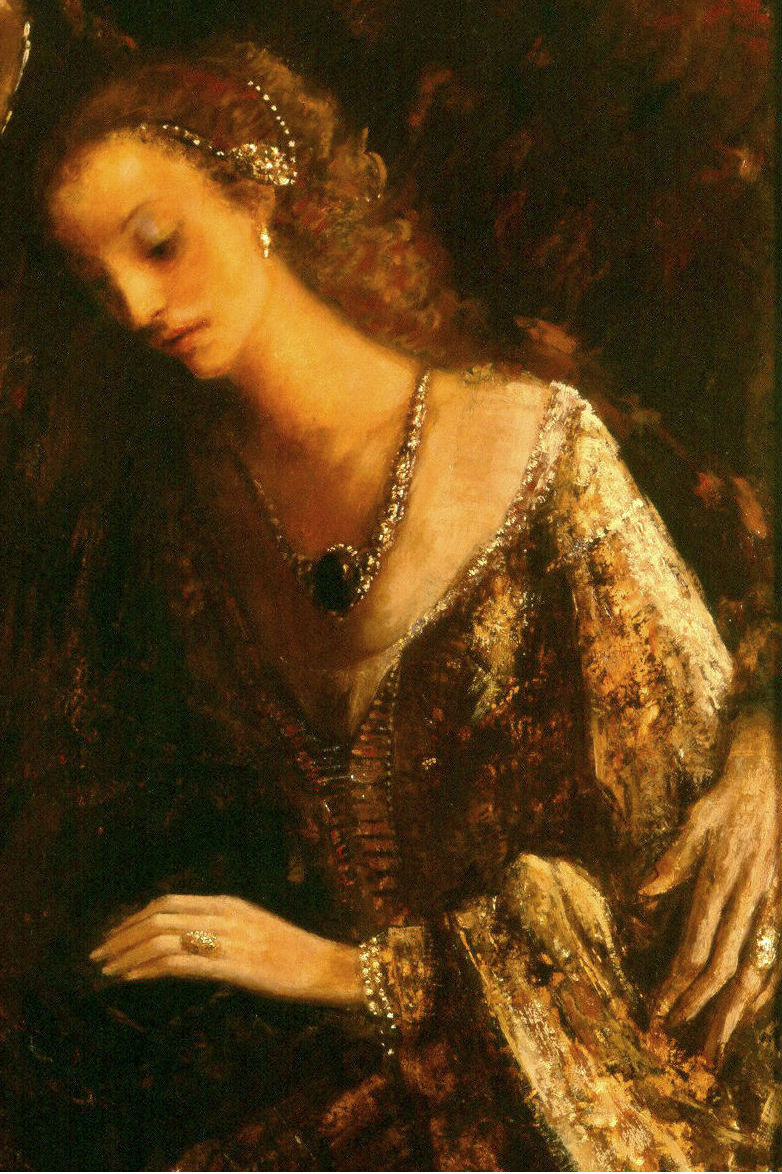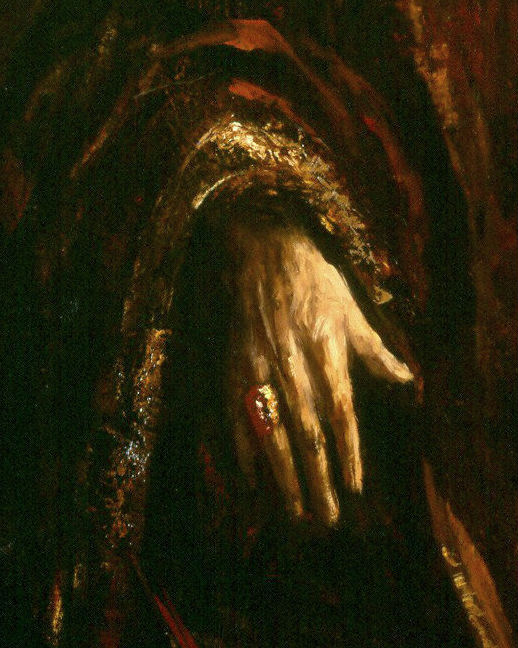 Salome (details)
Salome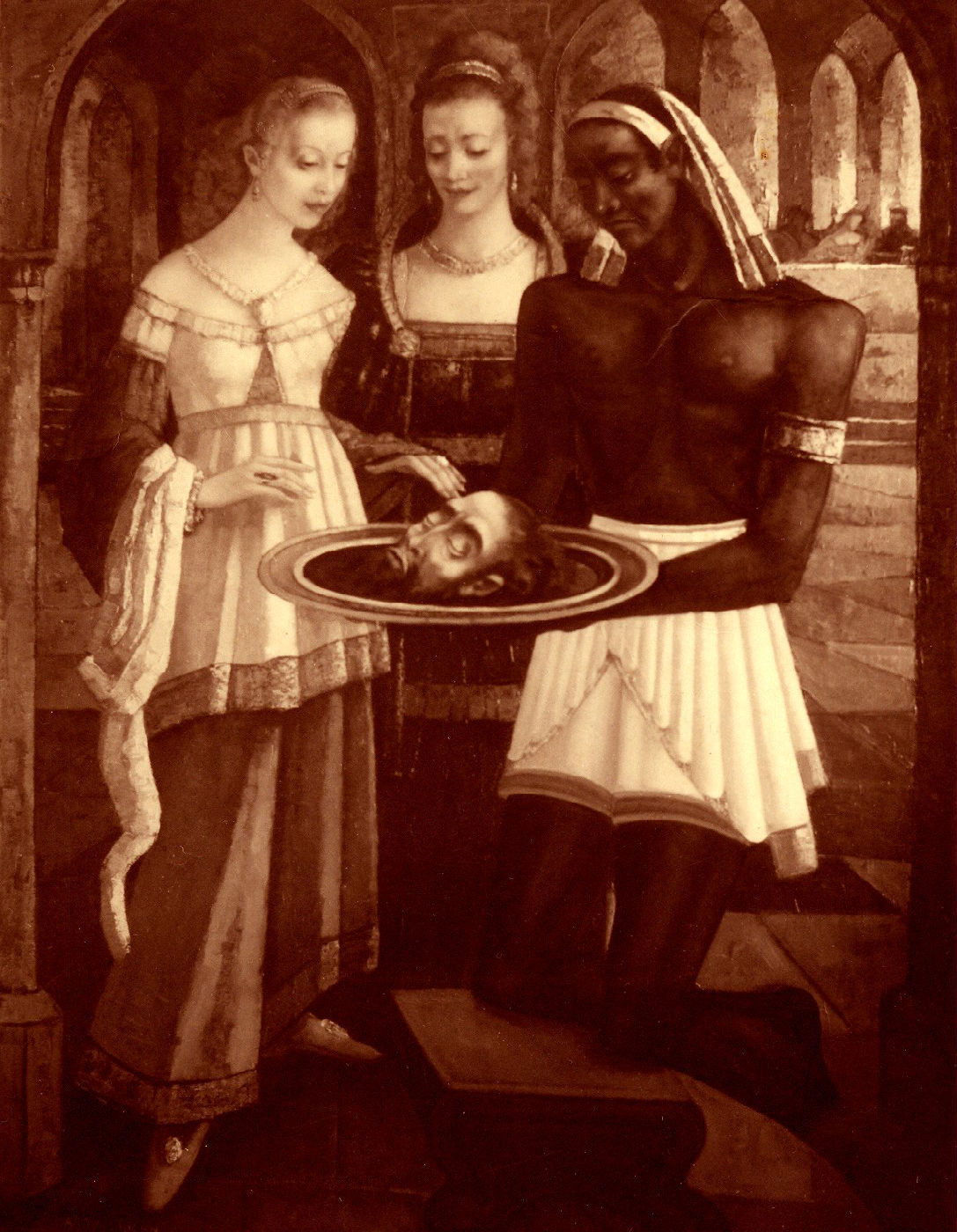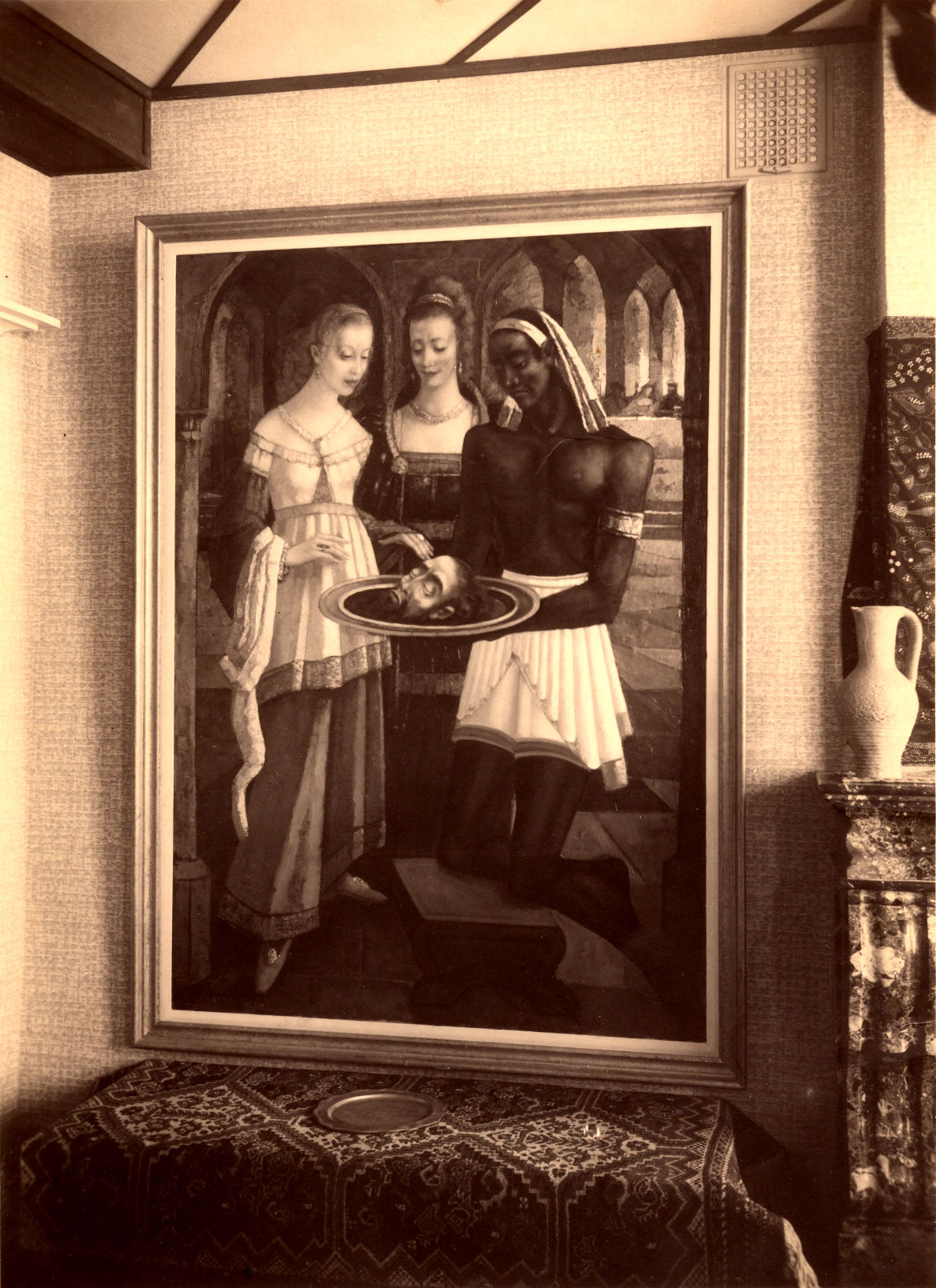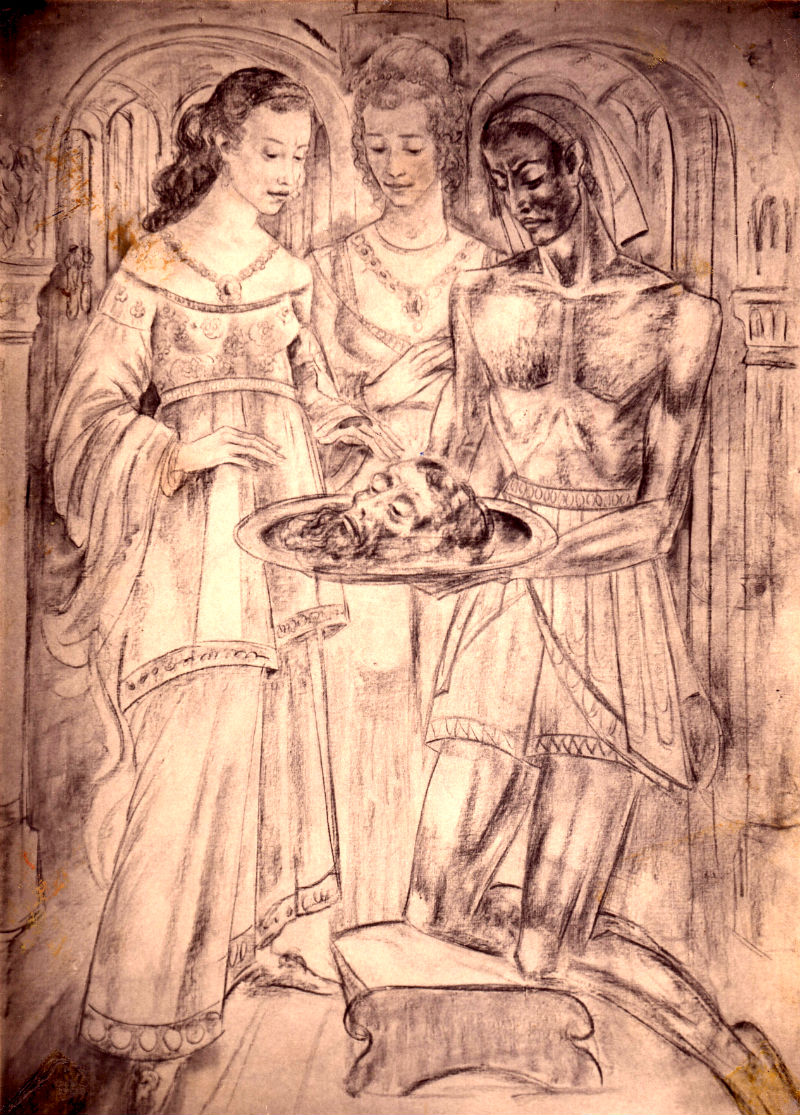 Preliminary sketch in charcoal
Judith beheading Holofernes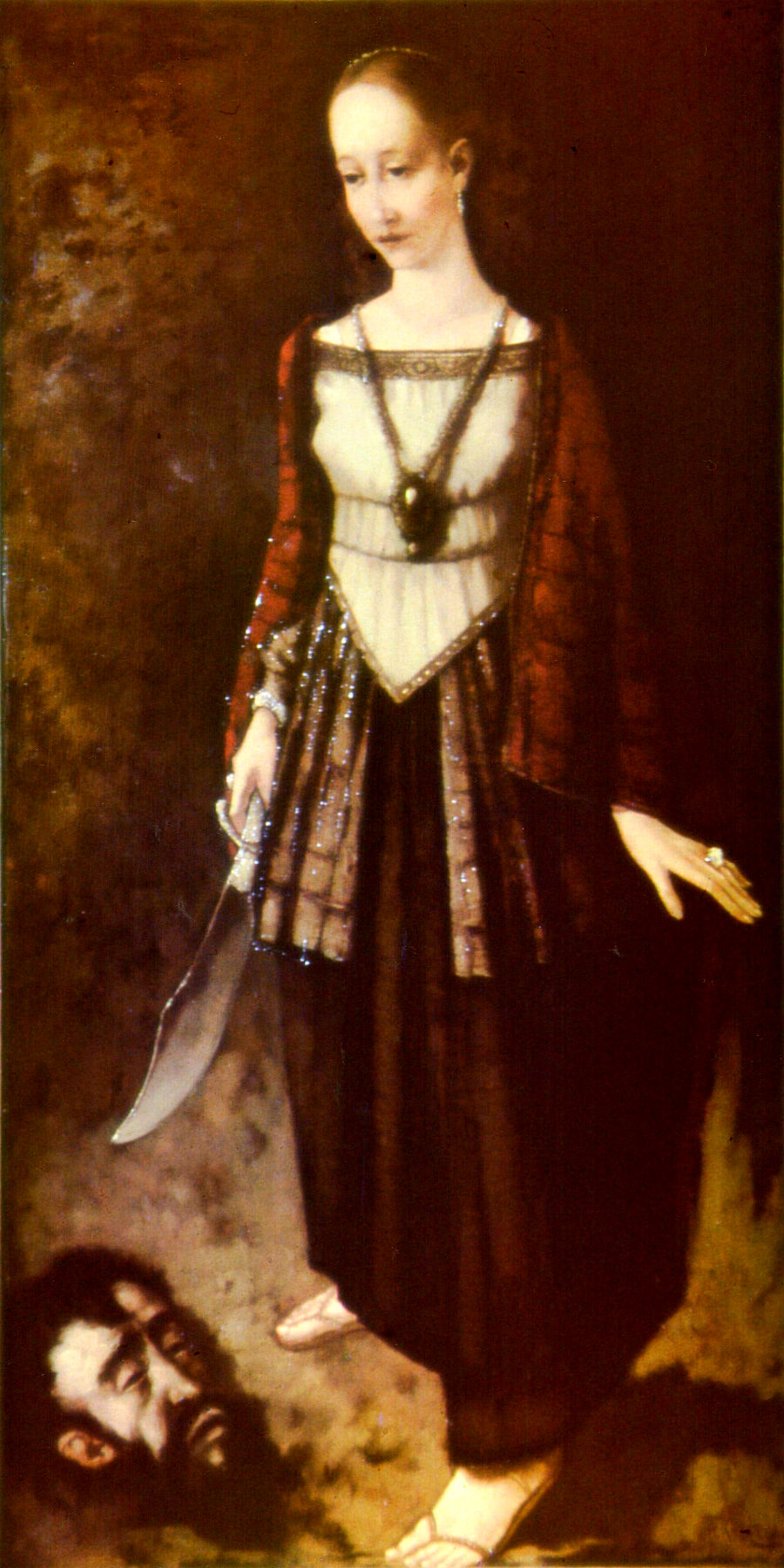 The Deluge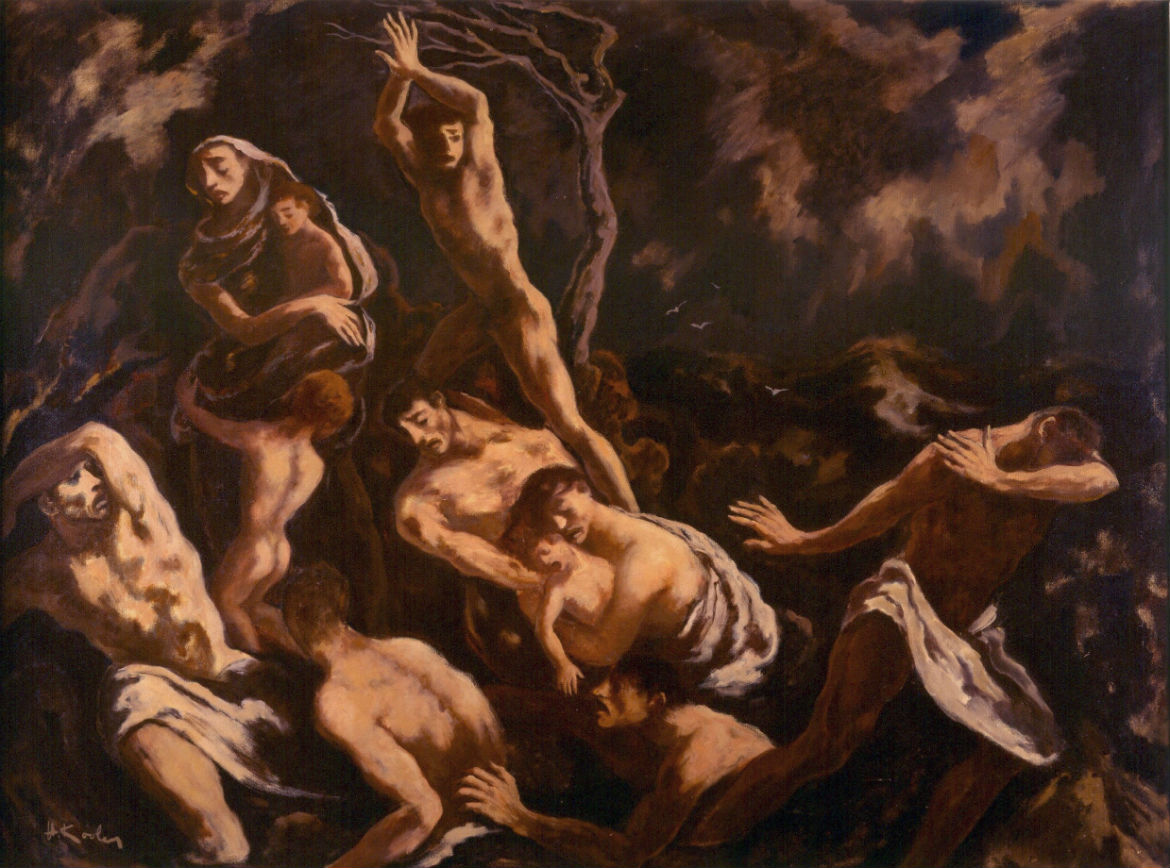 The Deluge (260 x 159 cm). In 1954 he completed an assignment to paint the Biblical story in twelve large paintings with six scenes from the Old and six from the New Testament.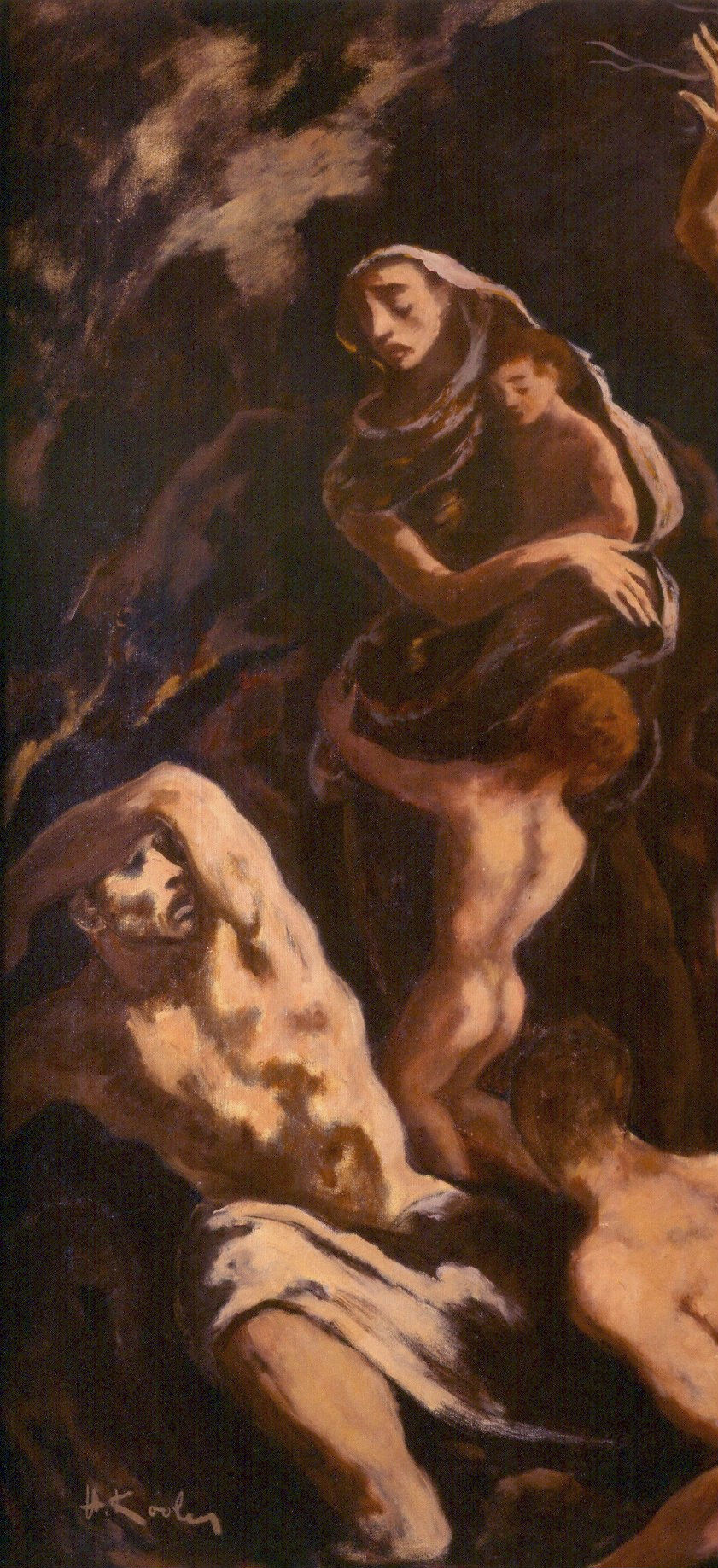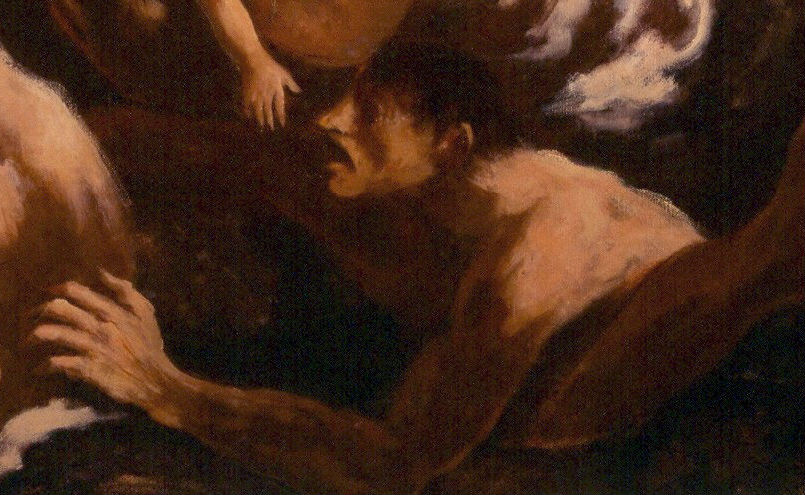 The Deluge (details)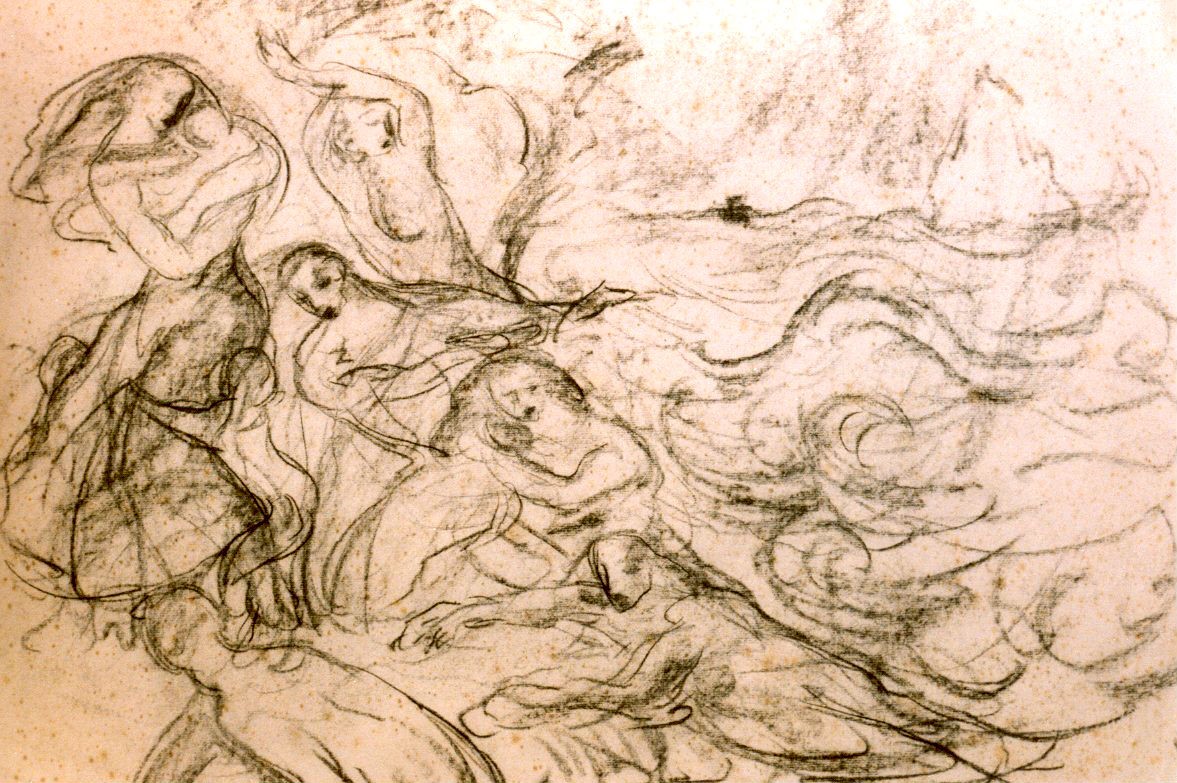 The Deluge - Composition study
Emmaus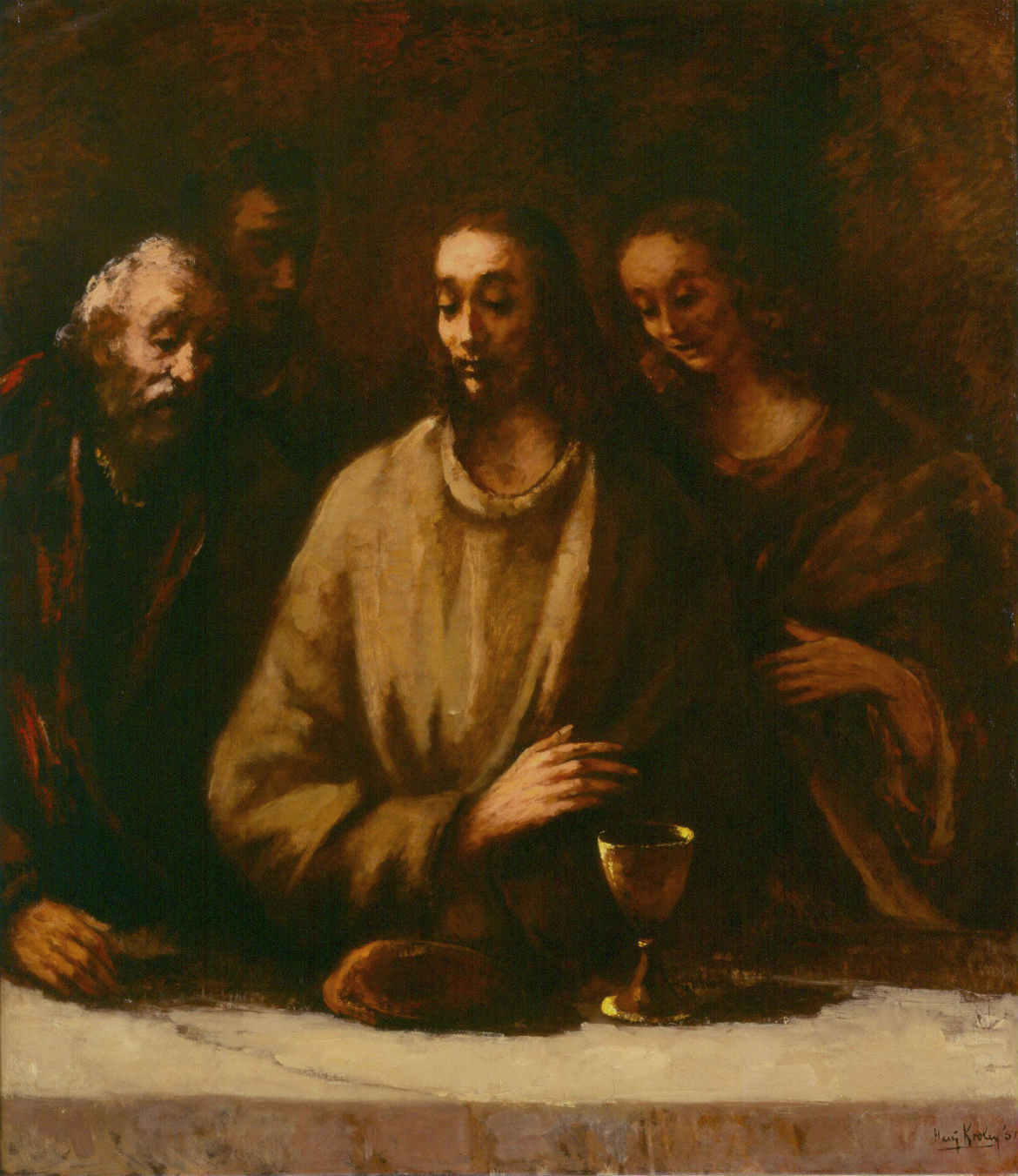 The supper at Emmaus (1951)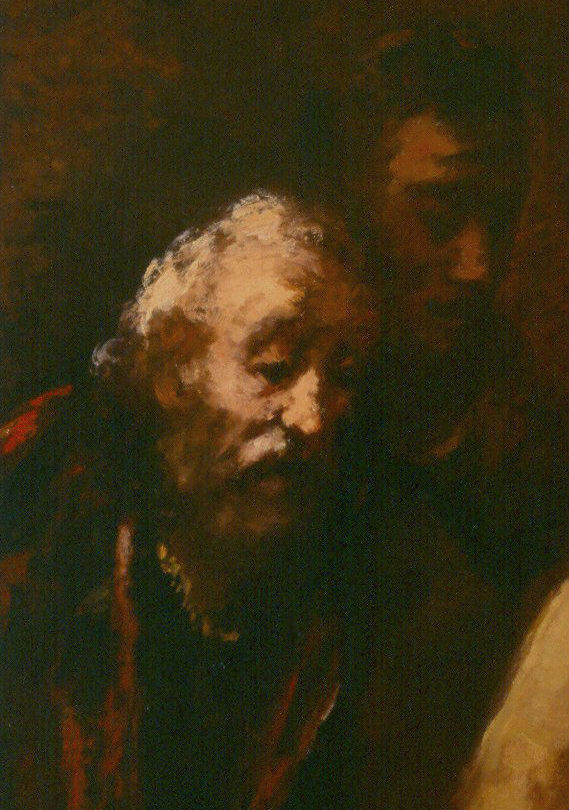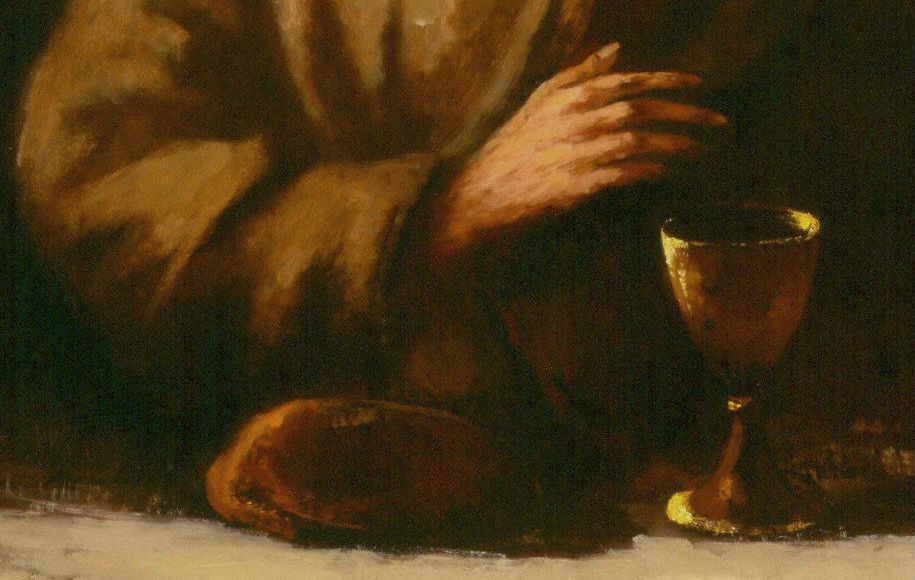 details
Judas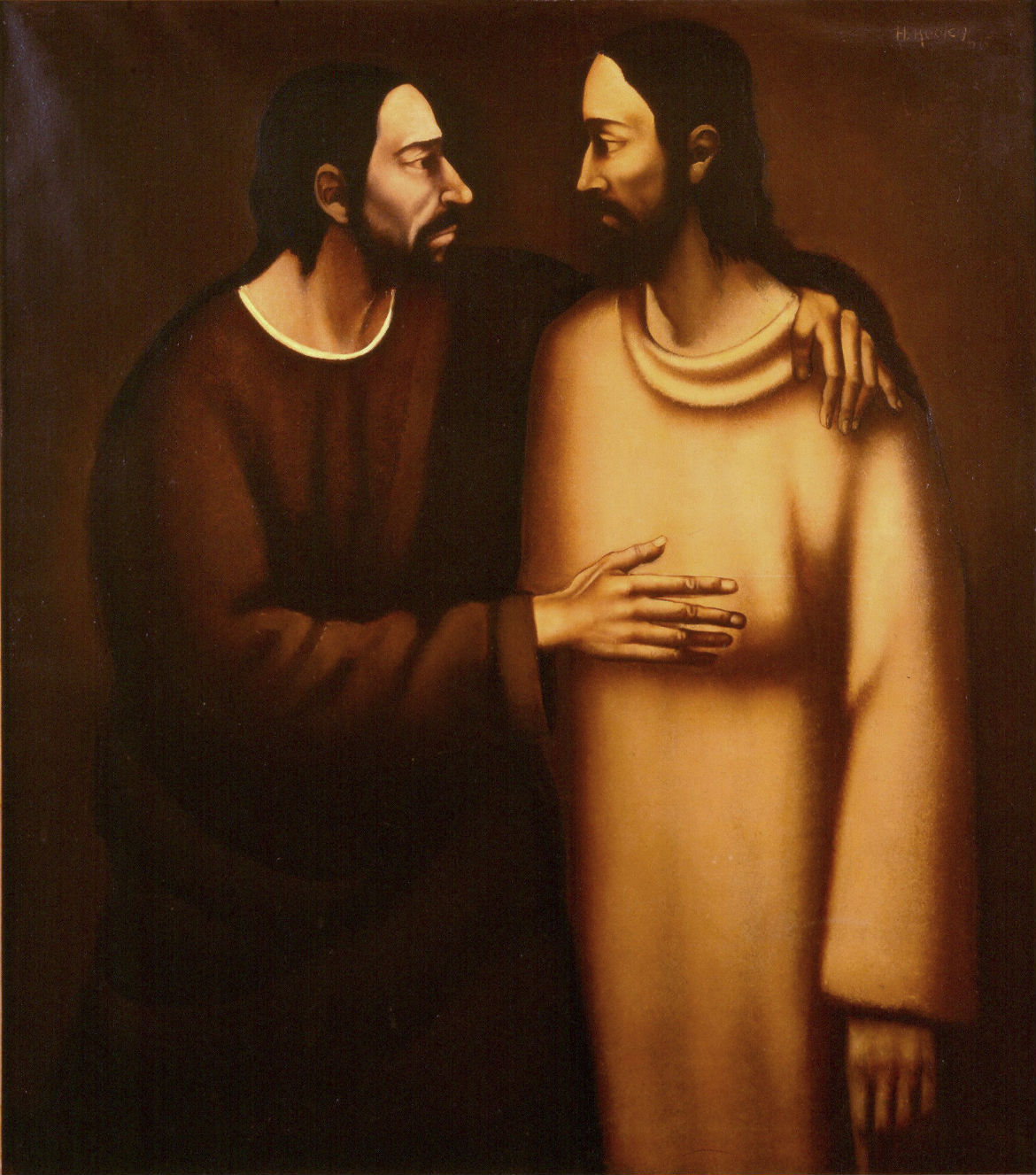 Judas and Christ
Mocking of Christ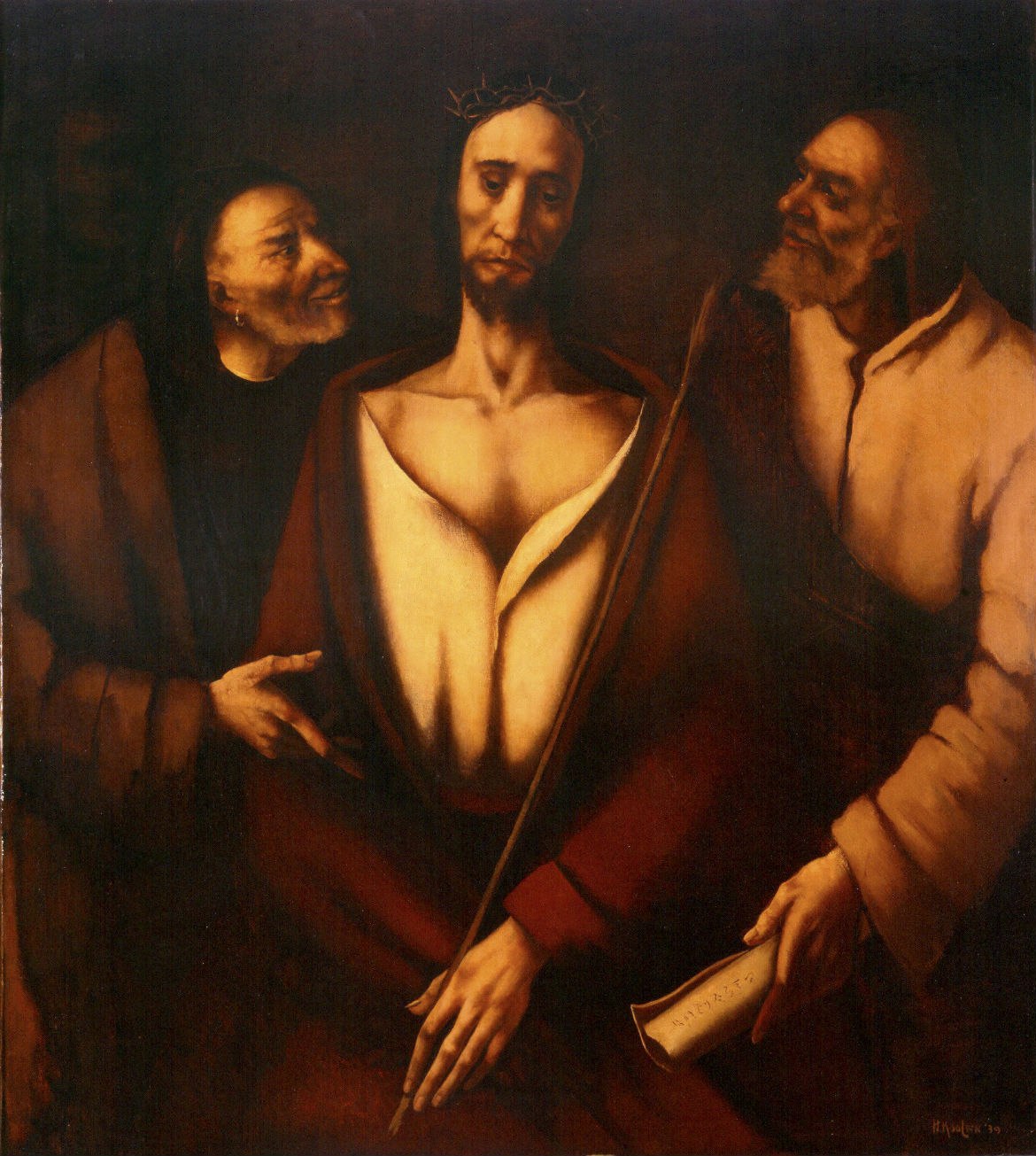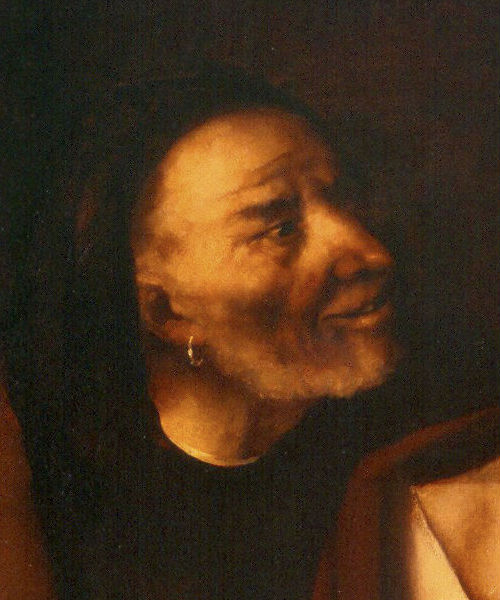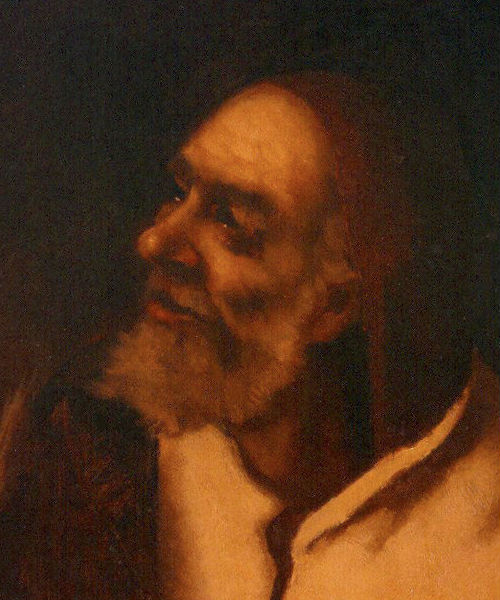 Maria and Elisabeth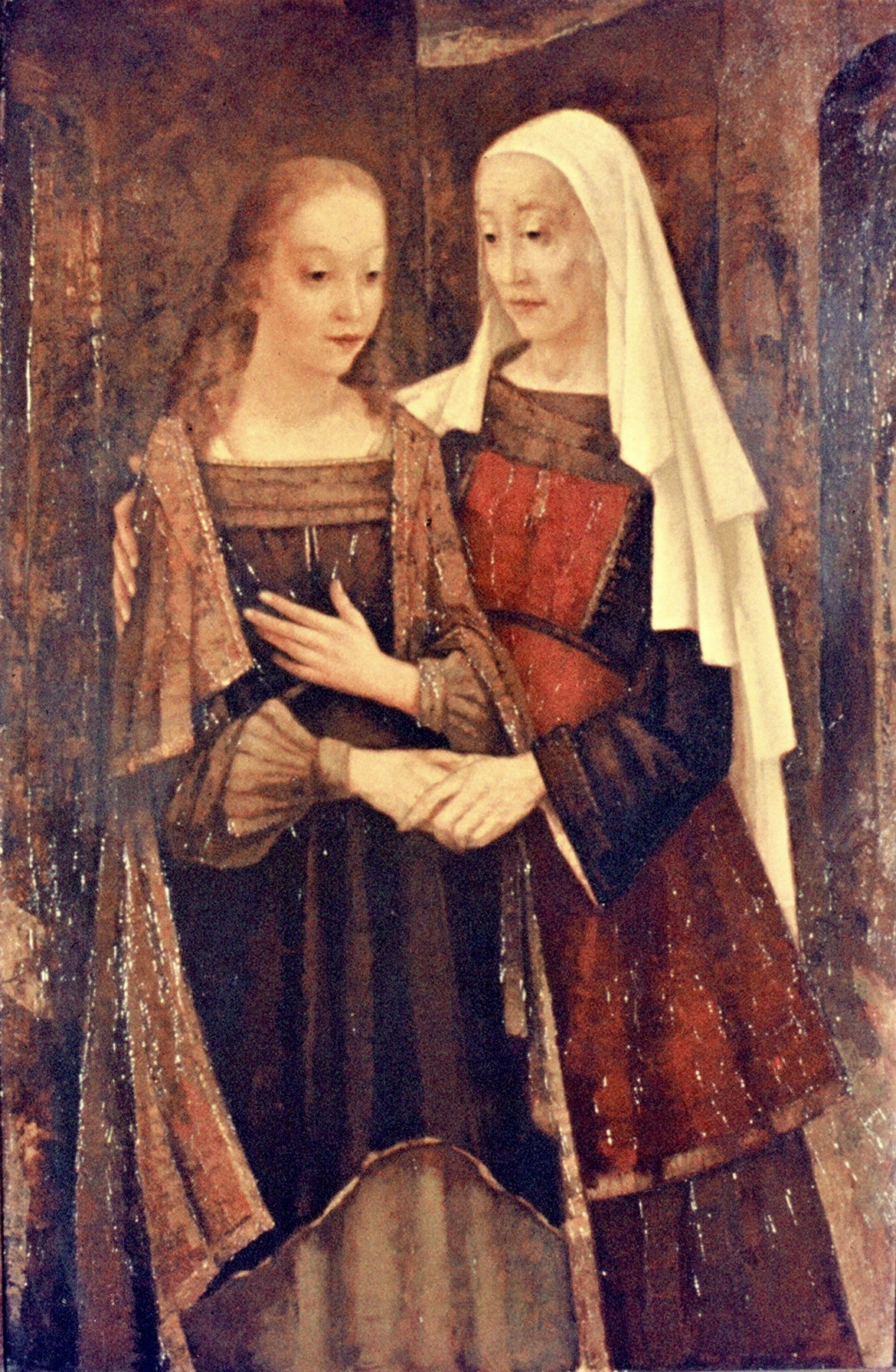 The Crown of Thorns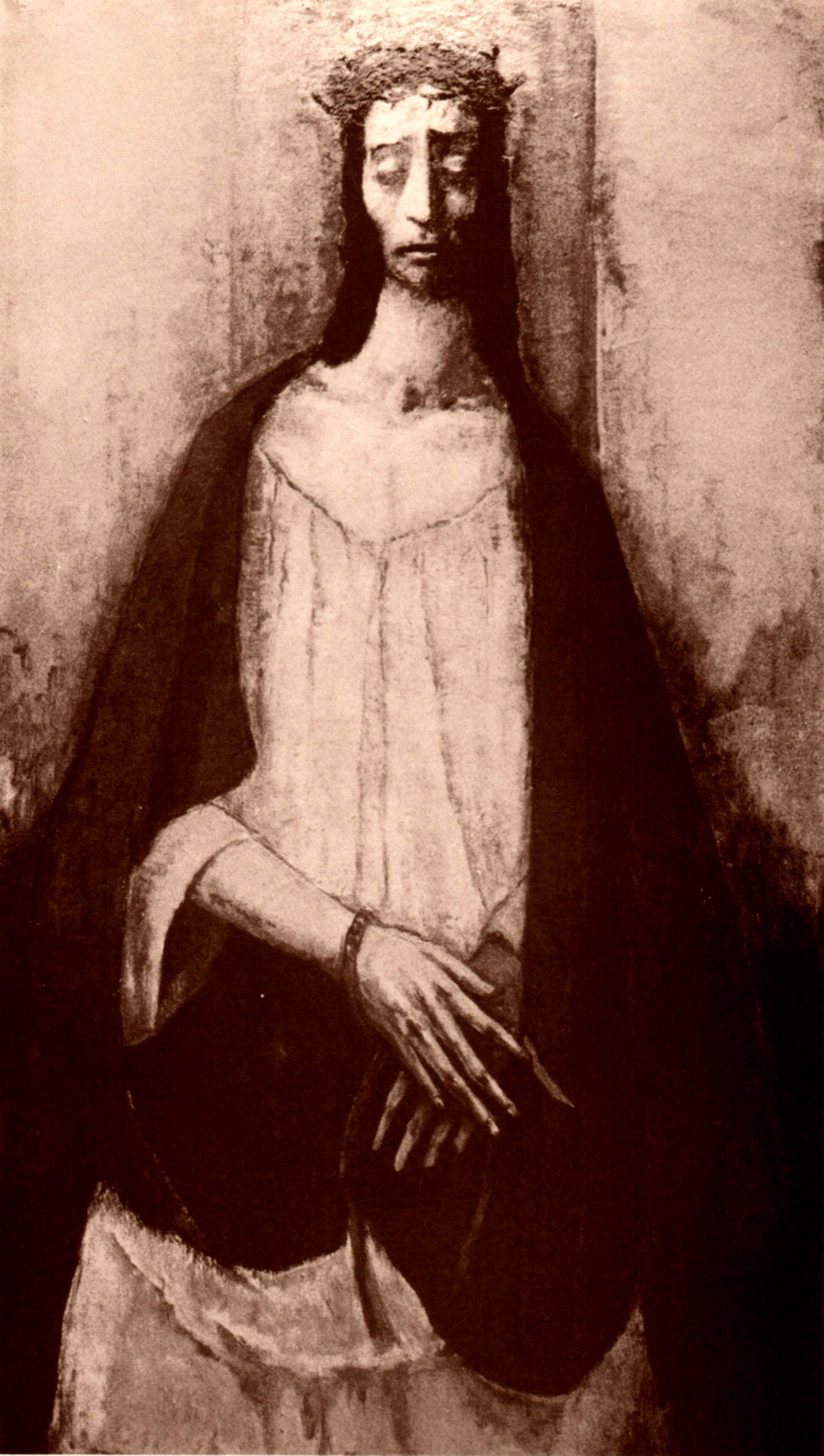 The Deposition from the Cross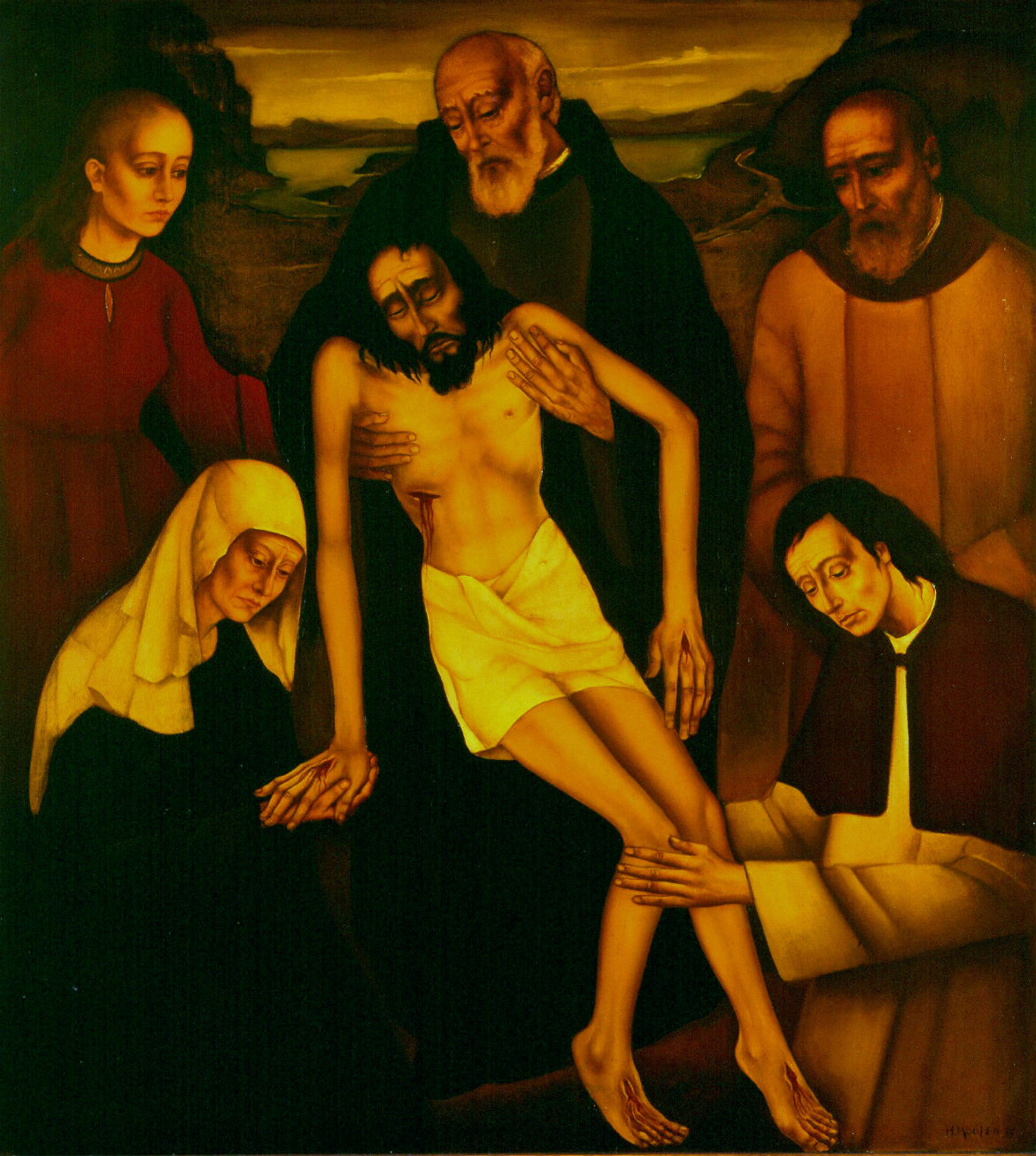 The Deposition from the Cross and Entombment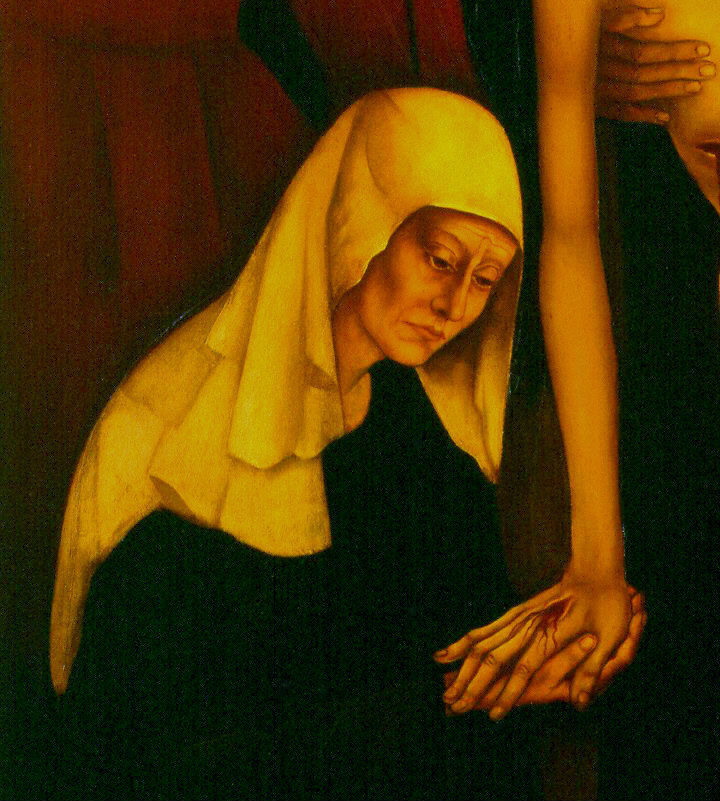 Detail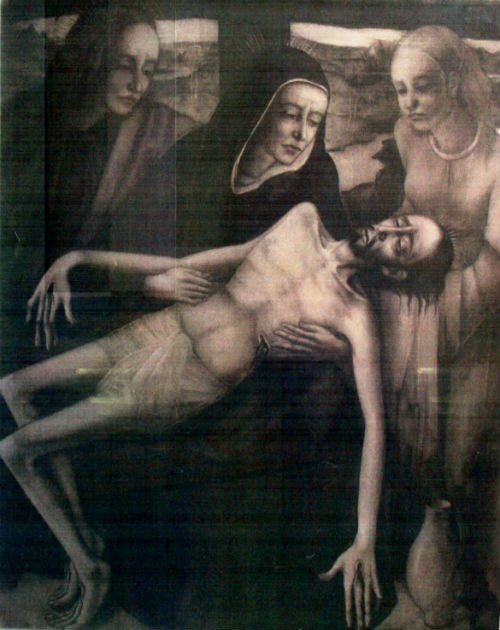 Another version, drawing
Mocking of Christ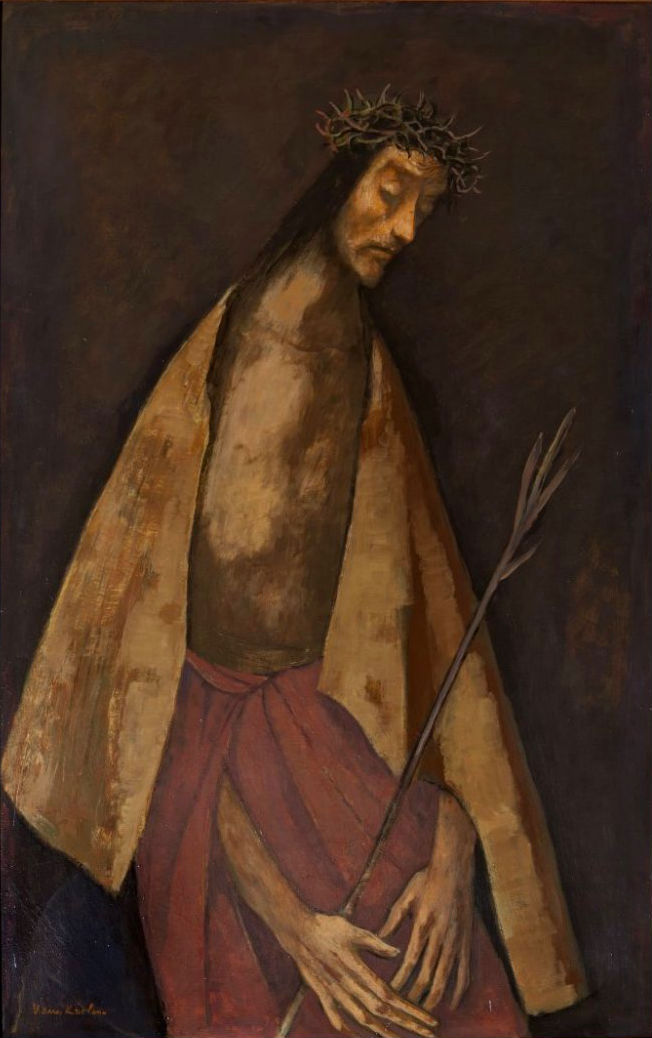 Four Horsemen of the Apocalypse