In 1953-54 Koolen has painted 12 biblical scenes by nearly 2 x 3 m, 6 from the old and 6 from the New Testament. These were meant to exhibit in marlstone quarries, corridors and niches of the southern Dutch town of Valkenburg. This project was commissioned by Mr. Geenen (manager of the Schaloen castle). The Deluge (see subject Old and new Testament) was one of the canvases. The paintings were completed, but the project has unfortunately failed. On this page some works are shown. Some paintings were stored in the Schaloen castle and disappeared.
The scenes:
- The Creation
- Adam and Eve in Paradise
- The Expulsion from Paradise
- The Fratricide of Cain
- The Deluge
- Moses and the Tablets of Stone
- The Anunciation to Mary
- The Birth of Christ
- The Raising of Lazarus
- The Last Supper
- The Crucifixion
- The Resurrection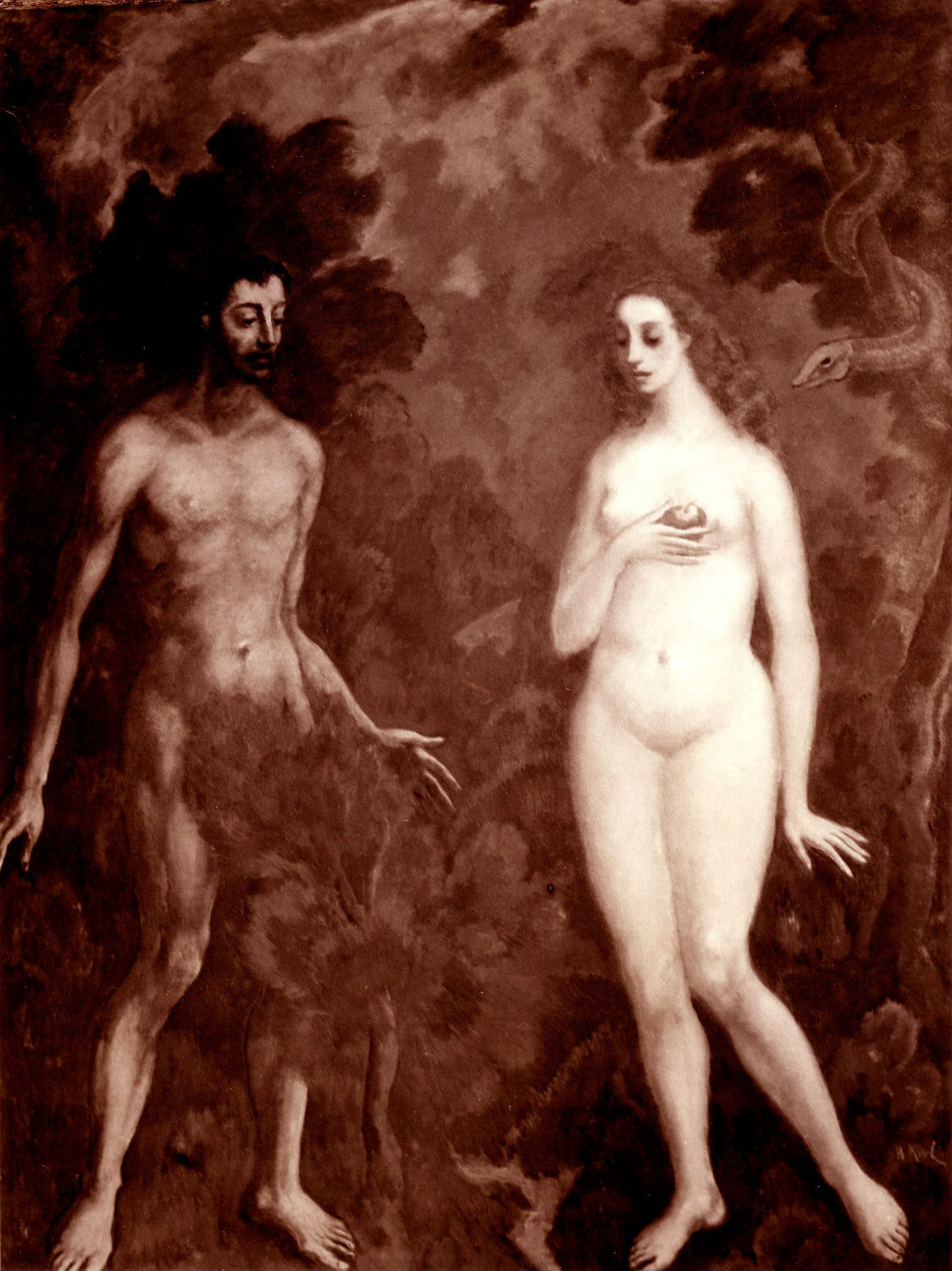 Adam and Eve in Paradise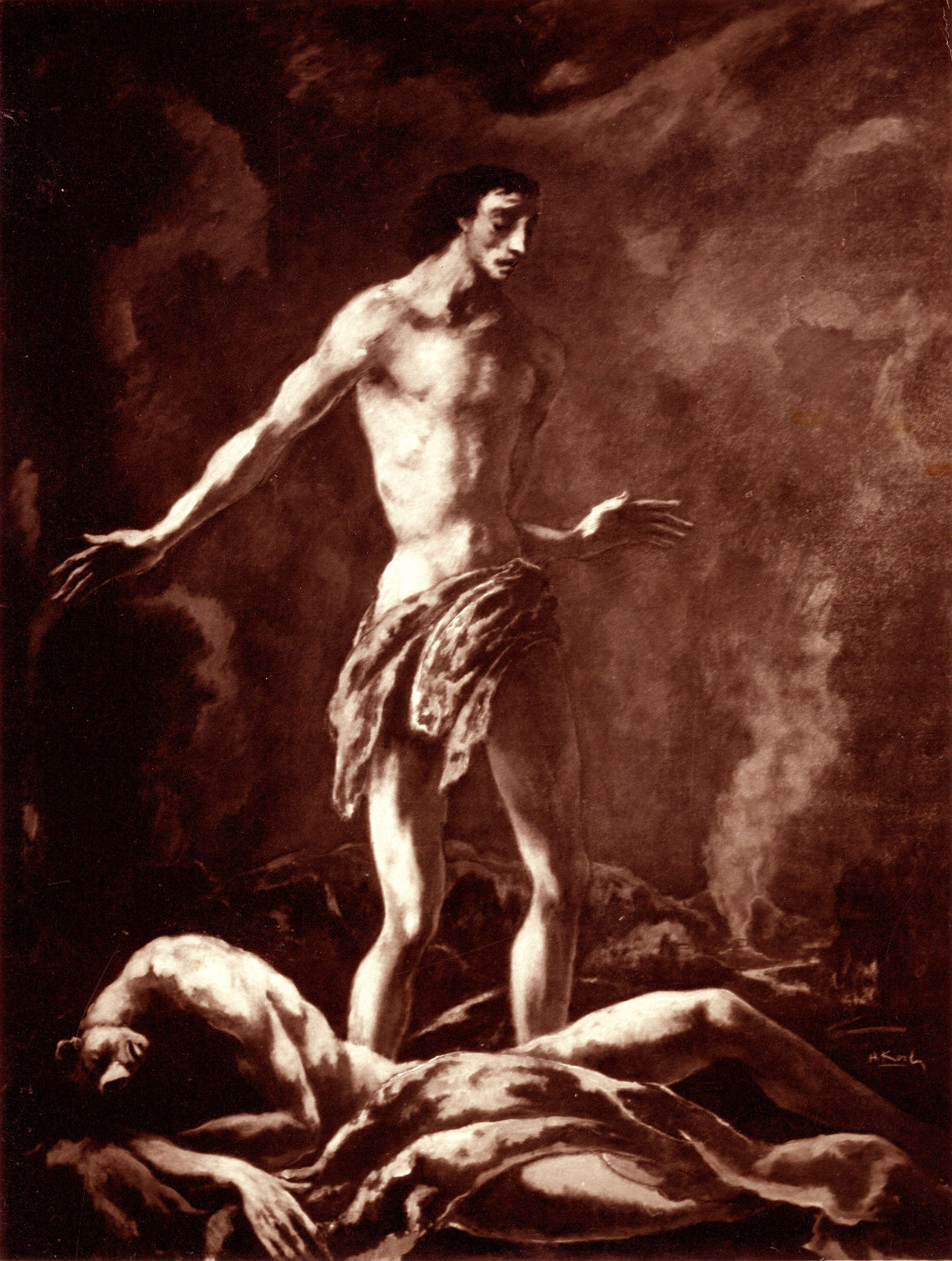 The Fratricide of Cain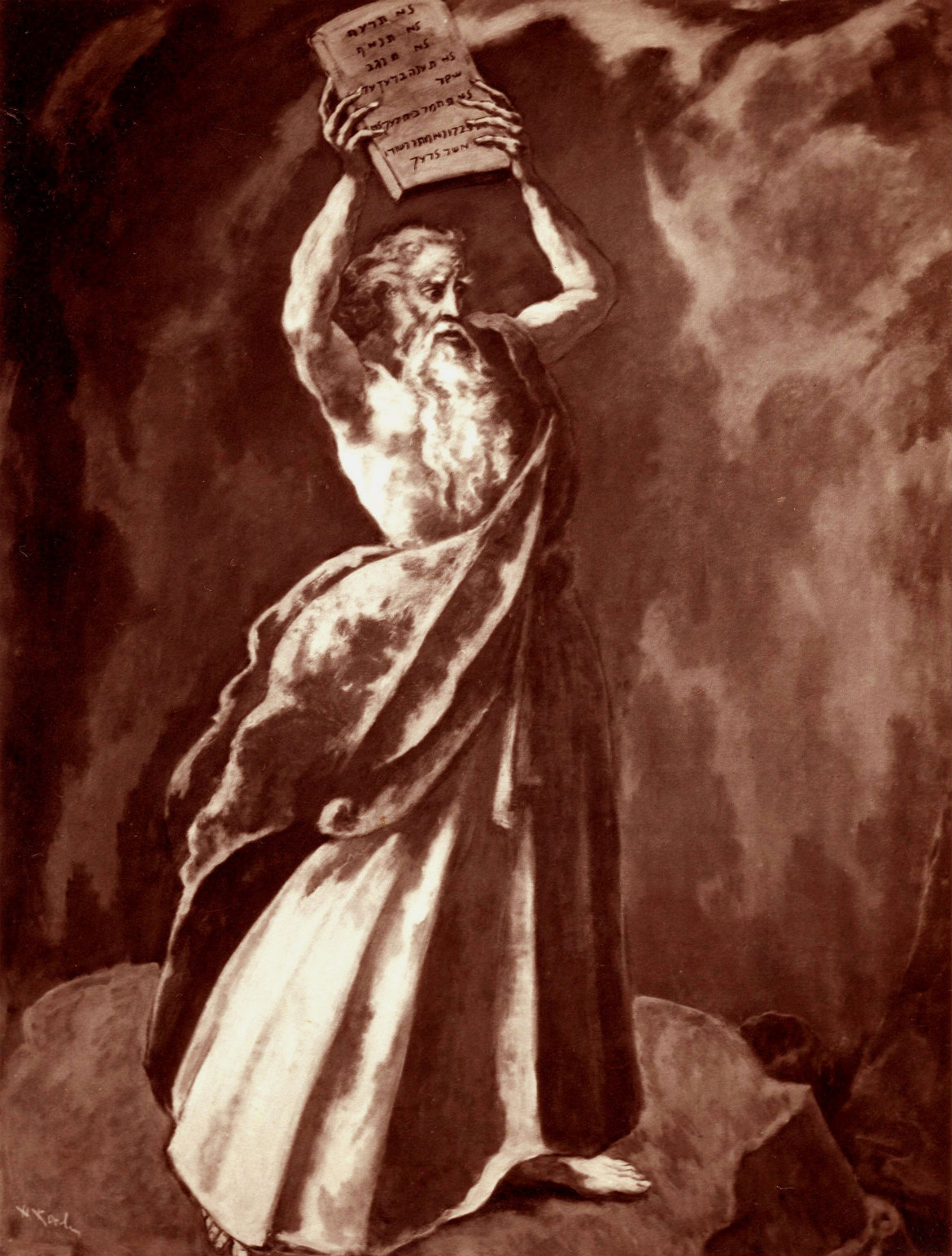 Moses and the Tablets of Stone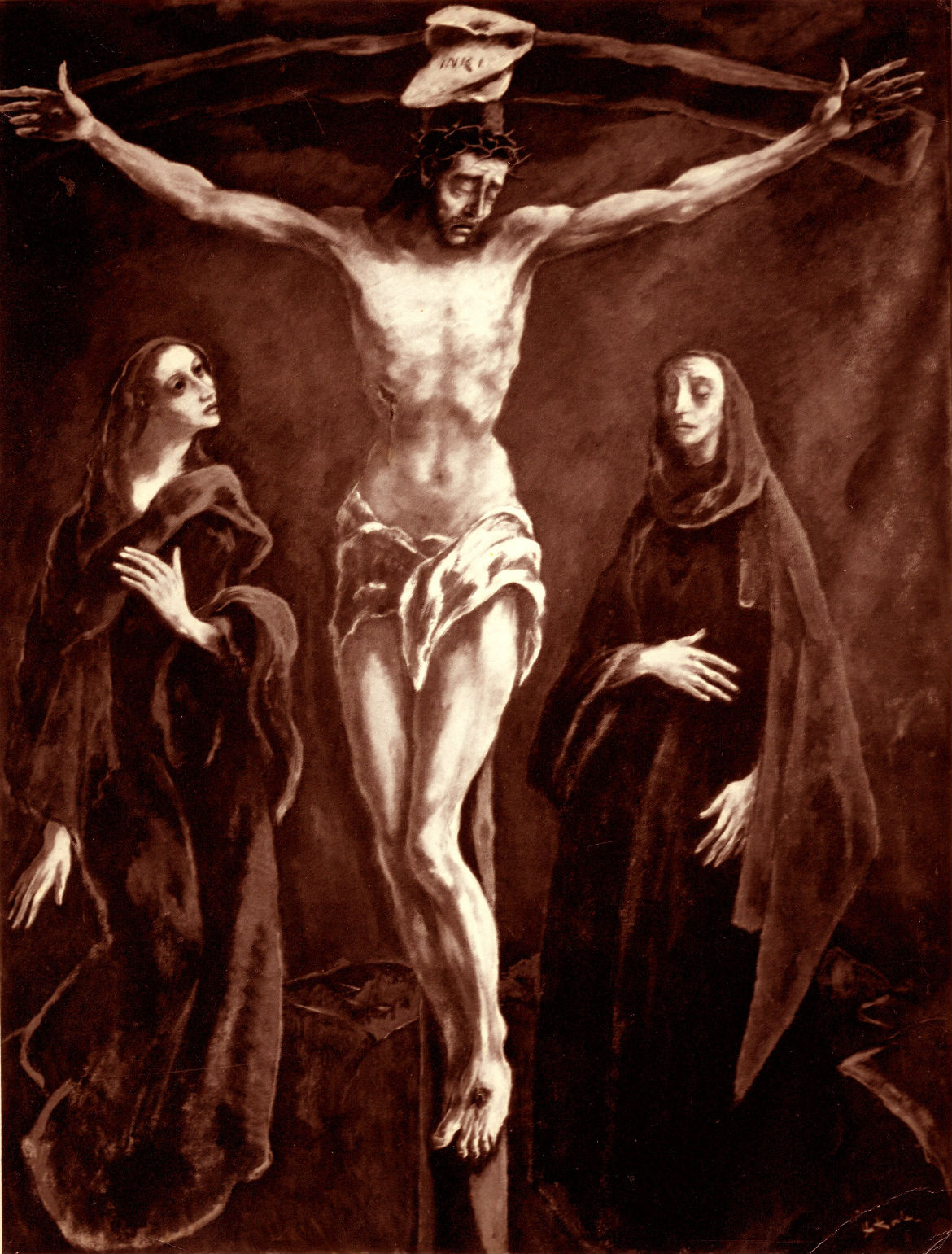 The Crucifixion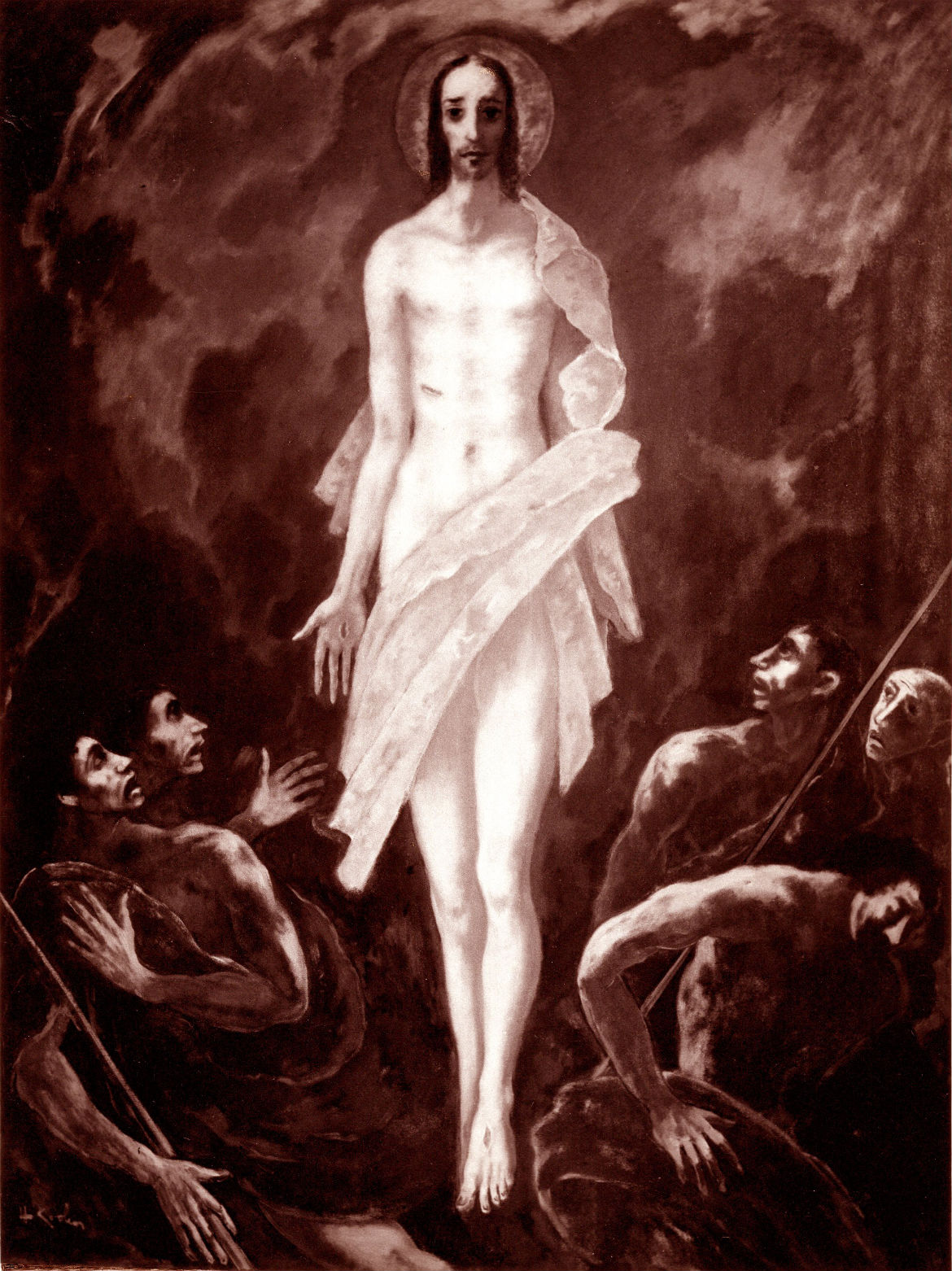 The Resurrection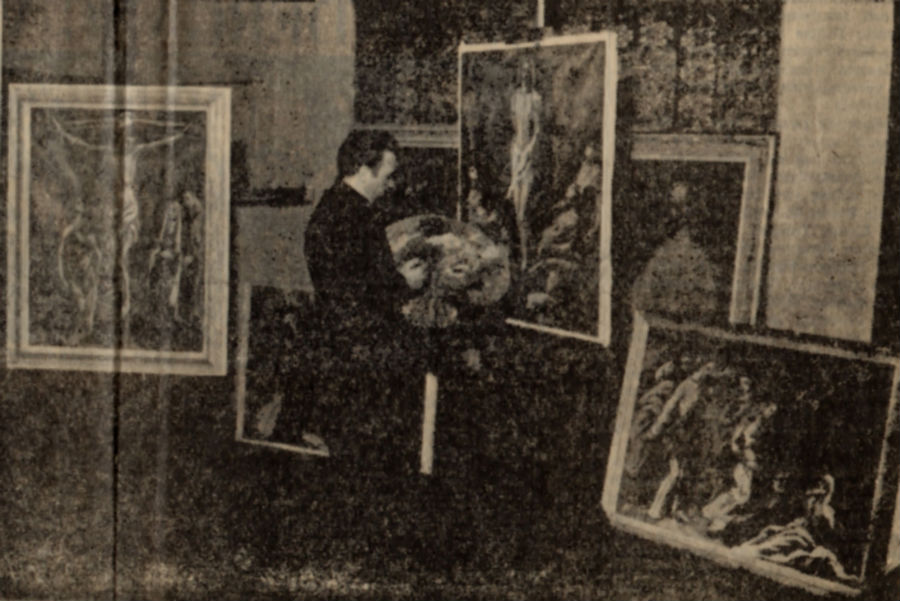 Koolen working on study sketches - for color and composition - on a smaller scale. Left to right: Crucifxion, Moses, Resurrection and the Raising of Lazarus.
(part of a newspaper report, 1953)
The Valkenburg project would also include a vast panorama (a painting of 1.600 m2, height 16 m, length 100 m), depicting a theater of centuries. Realisation in two years with students, Koolen would paint 400 human figures.
(source: newspaper reports, 1953). Although Koolen proved he had a very fast brushwork on the above shown canvases this project was not feasible.