Koolen is influenced by the two world wars. The First World War was the beginning of his artistic development through the first lessons of the displaced Flemish painter Jan van Puijenbroeck. The Second World War he experienced directly; in addition to personal events, he was touched by the suffering of victims returning from concentration camps. See some drawings.
Another theme that is highlighted here is the work of miners. About the Dutch mining industry - closed in the sixties and early seventies - and miners he has produced many paintings and drawings.
Also two subjects are featured. On almost all portraits hands are prominent. Here are some examples of hands in paintings and studies.
Dogs - occasionally if the boss could keep them sitting - also posed for him. Some examples.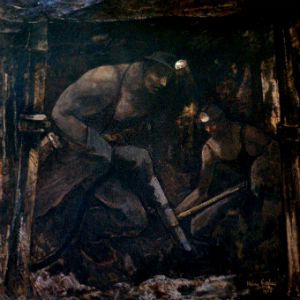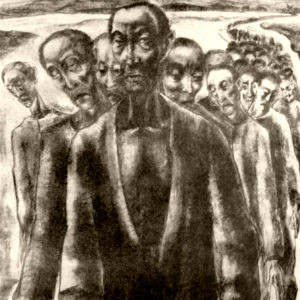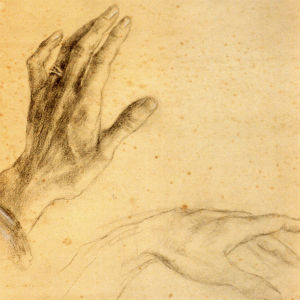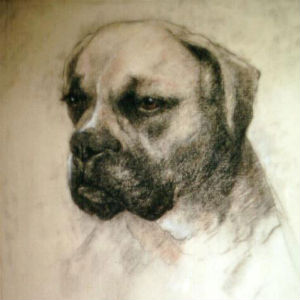 For the different topics see links below