During the end of World War II Koolen depicts in some drawings victims returning to the Netherlands from the concentration camps. These drawings - emaciated men, women and children, the endured misery on their faces - are included in the book "Menschen aan flarden" (Torn People) written by Frits Dohmen, published by the bookstore Winants Heerlen in 1946.
...They passed in endless rows: the people of Buchenwald, Dachau, Bergen - Belsen, from Neuengamme and Sachsenhausen, the ultimate in suffering, factory slaves from the Ruhr Basin, and from all the industrial cities of Germany.
A sad procession, through Germany, Belgium and the Netherlands, the ranks were thinned, and everywhere followed the sinister trail of mutilated, tuberculosis sufferers, sick people and dead bodies... (Dohmen)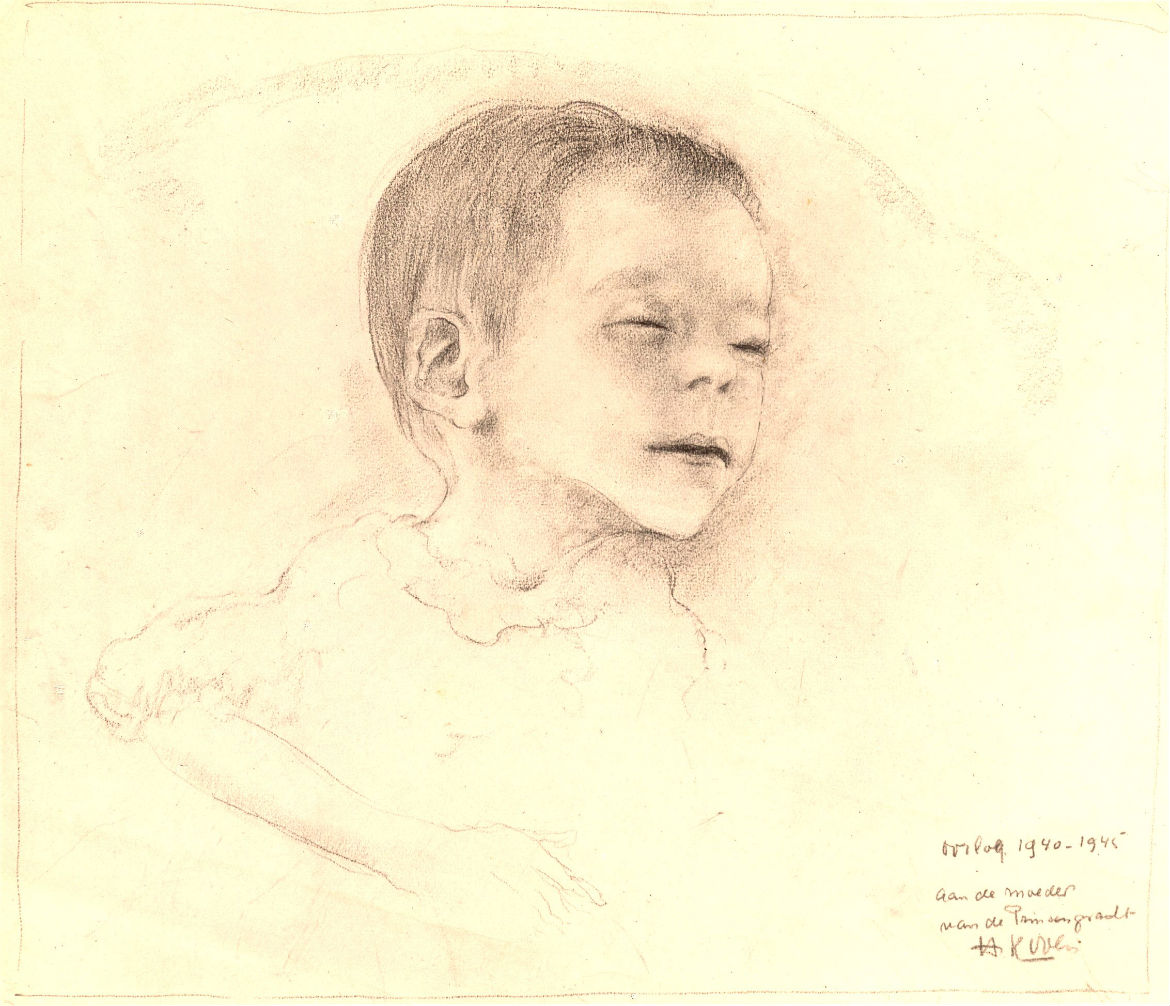 Child of World War II, charcoal on paper. Text: "War 1940-1945. For the mother of the Prinsengracht"
Koolen lived on the Prinsengracht in Amsterdam during the war and the Dutch famine ("Hunger Winter" 1944-1945).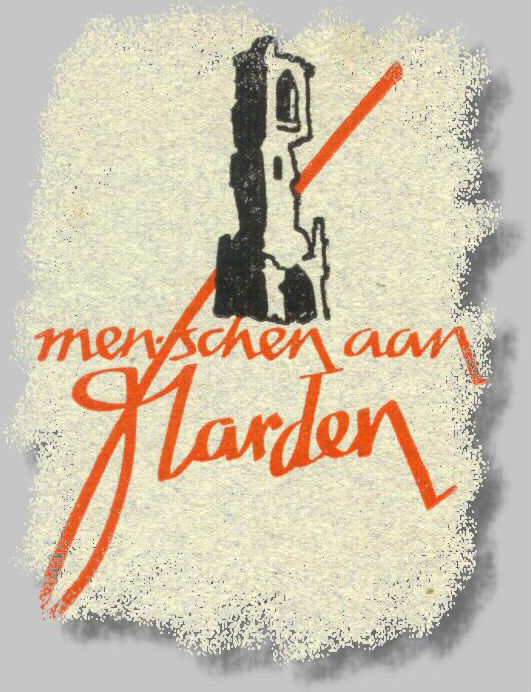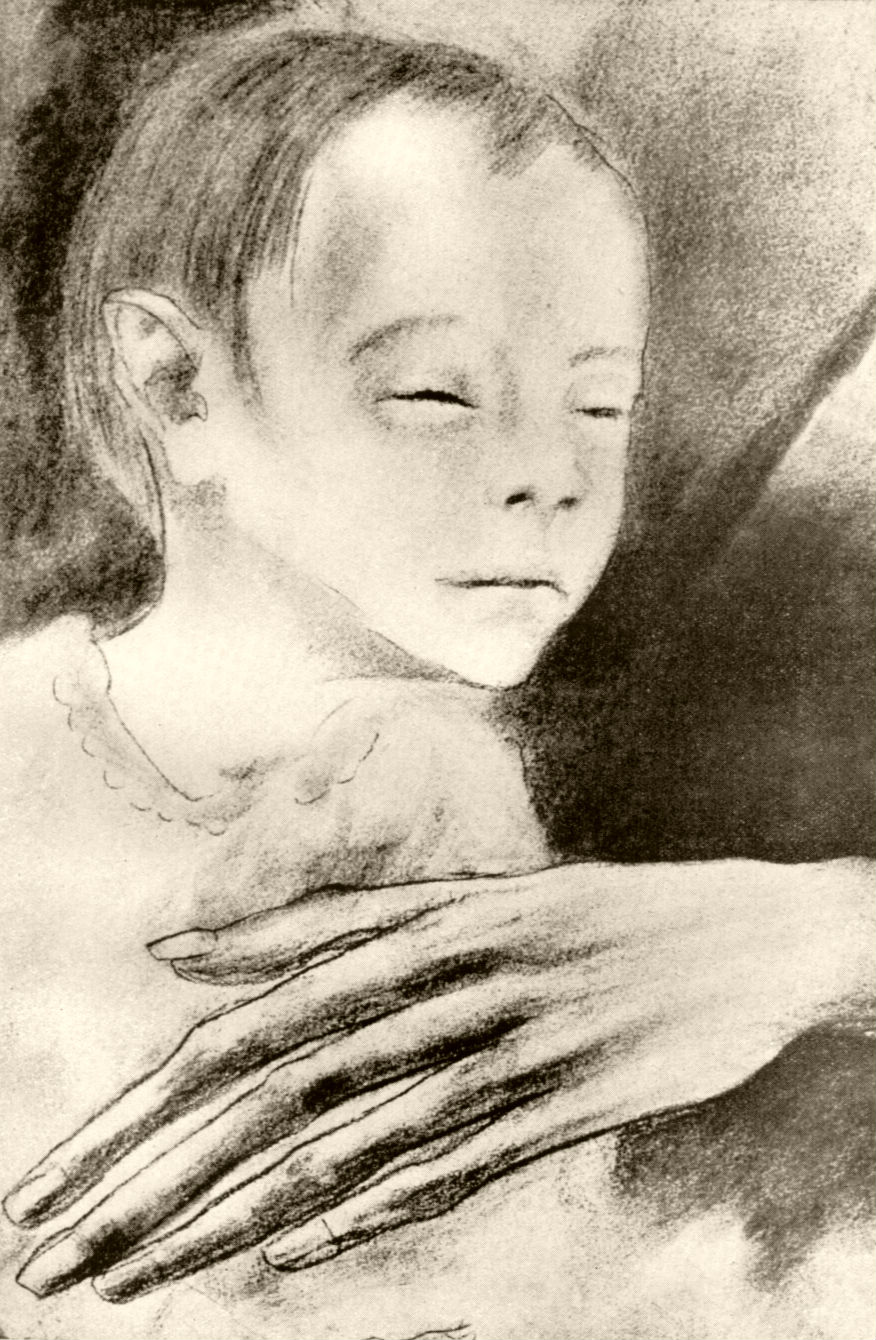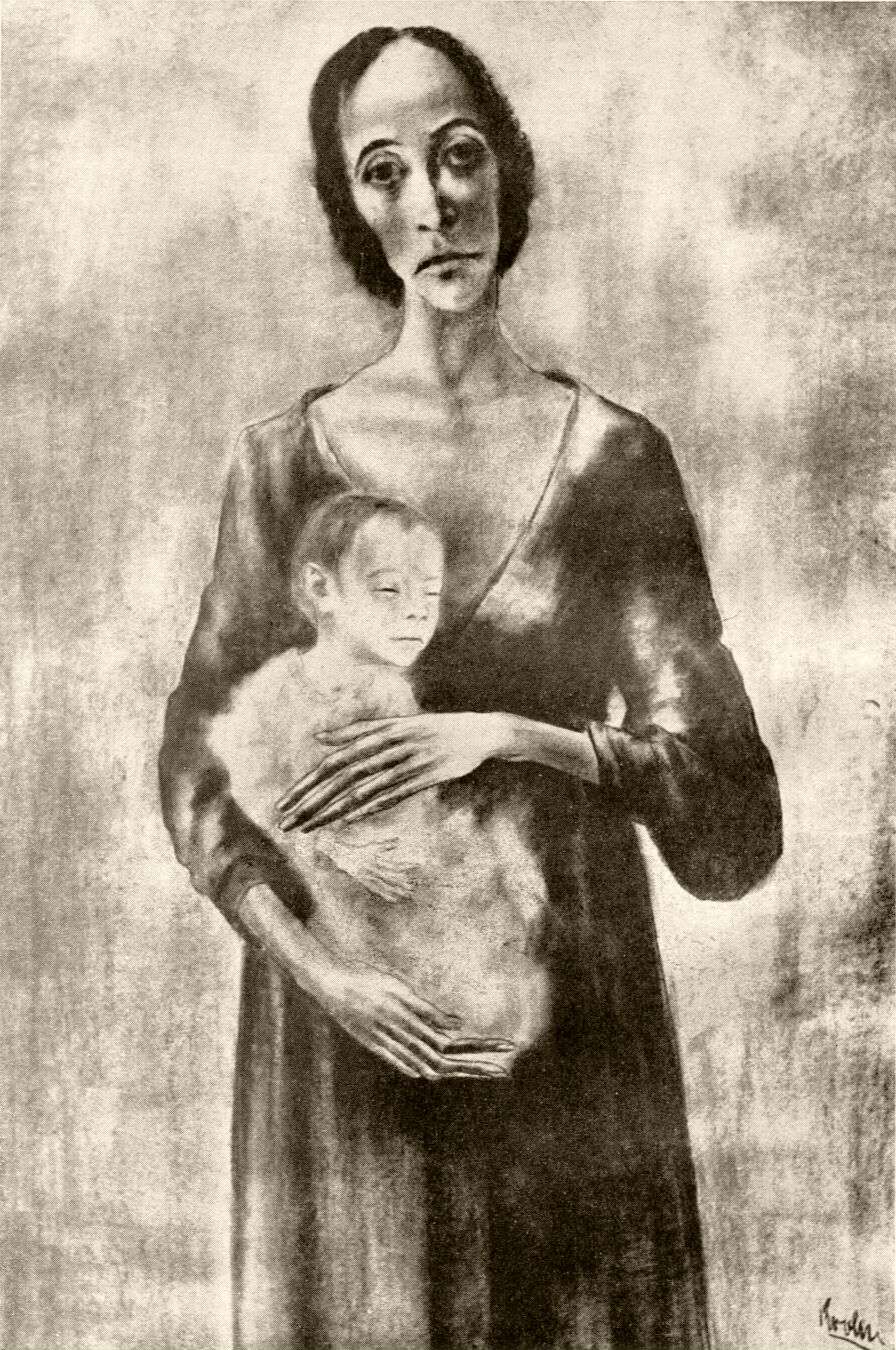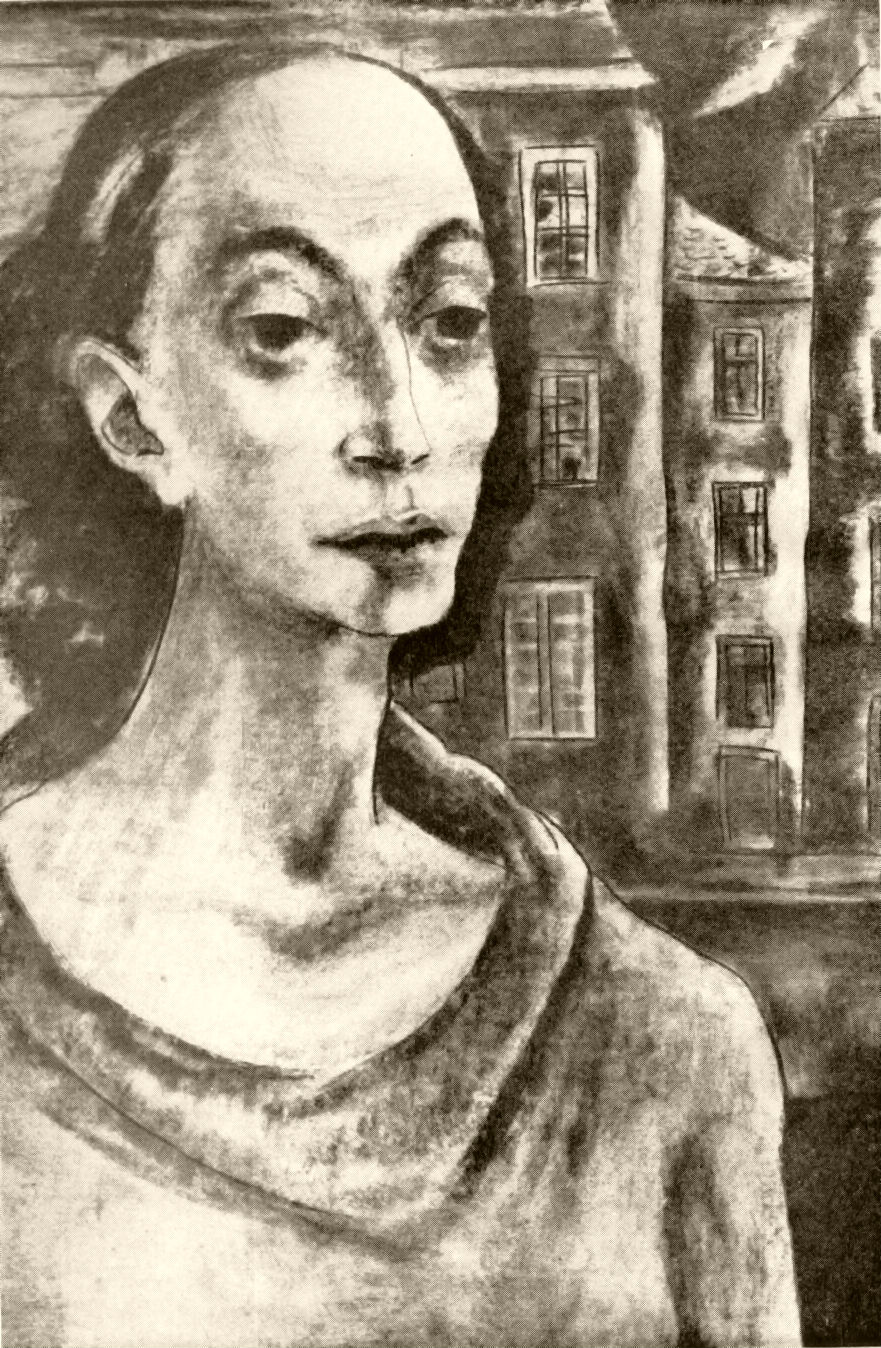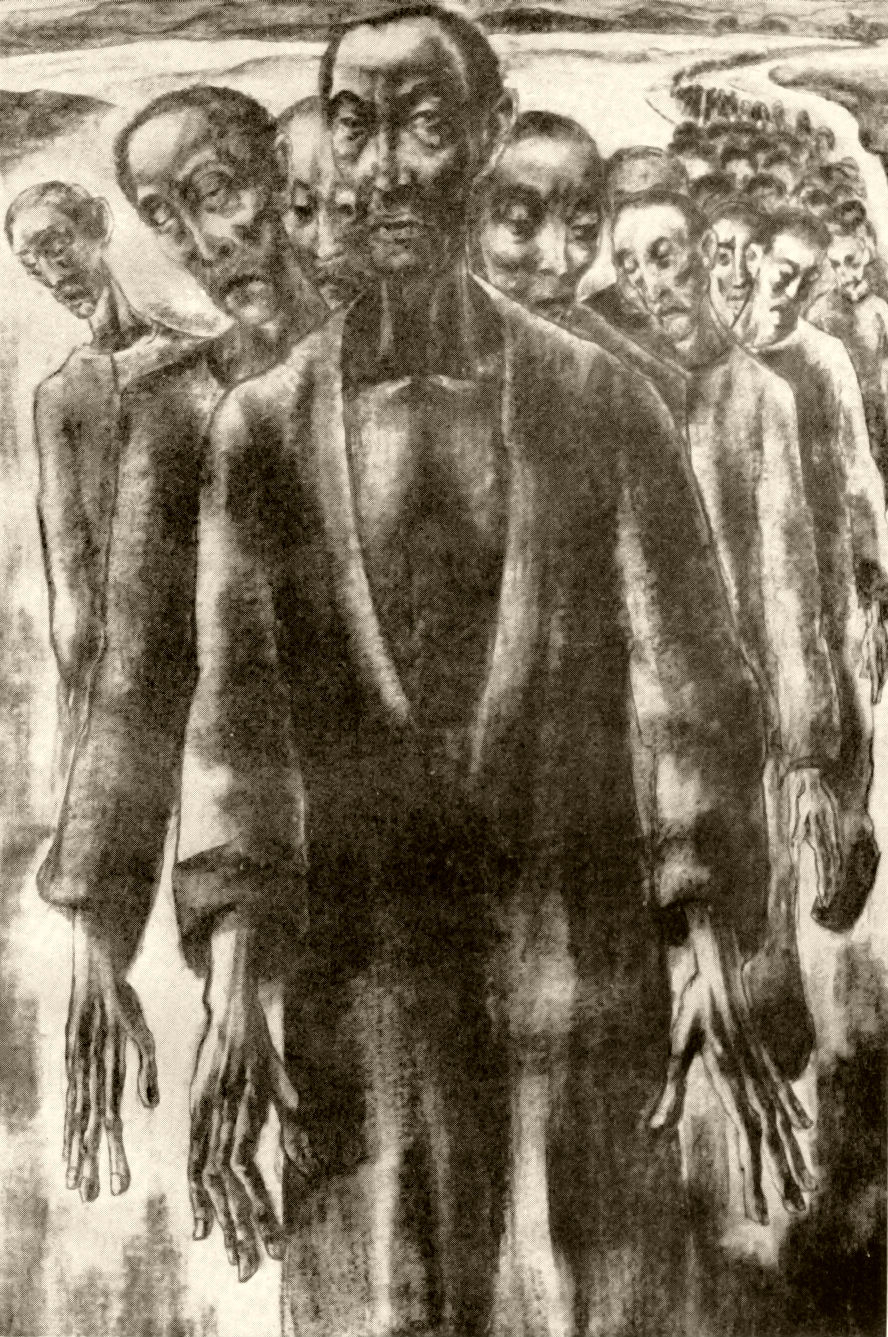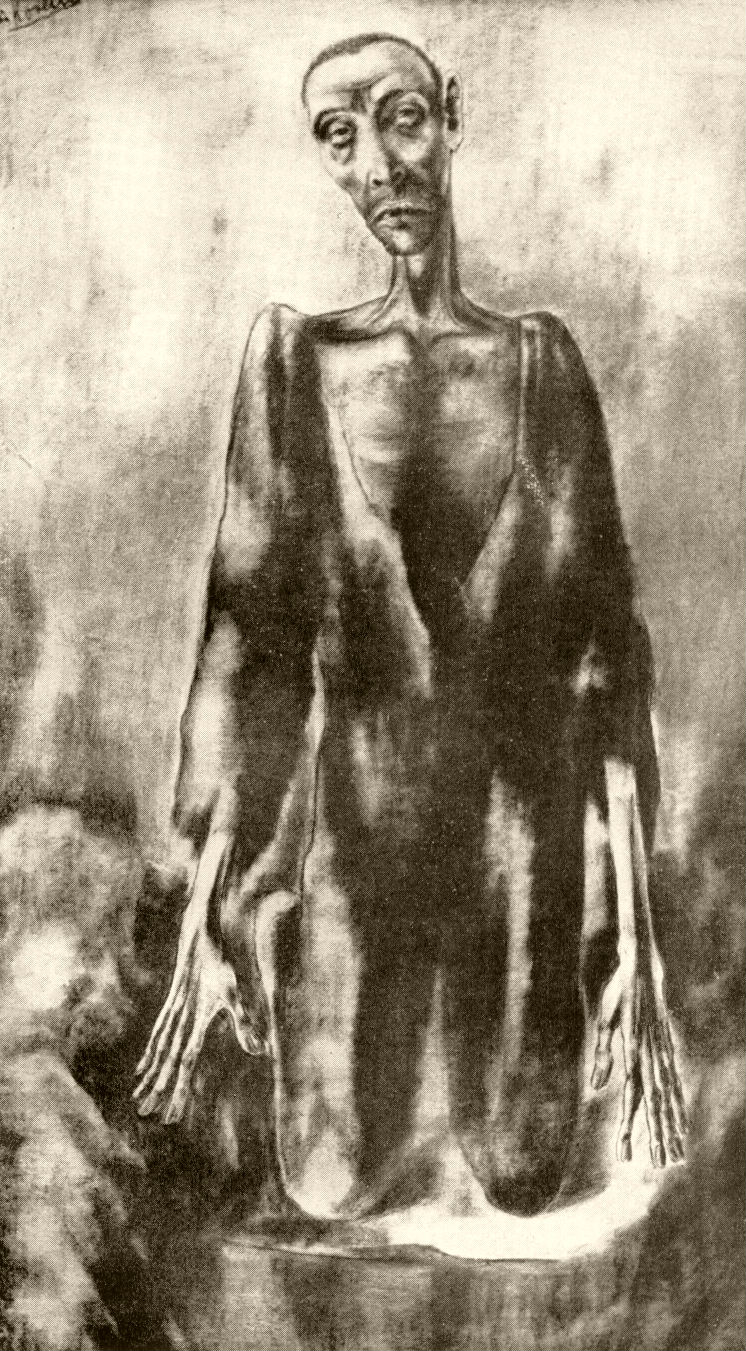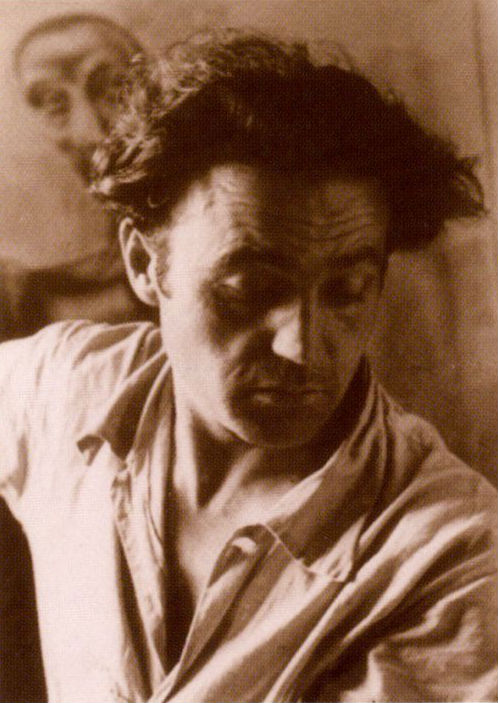 Koolen, on the background a charcoal drawing (shown above), 1945, photo J. Naseman