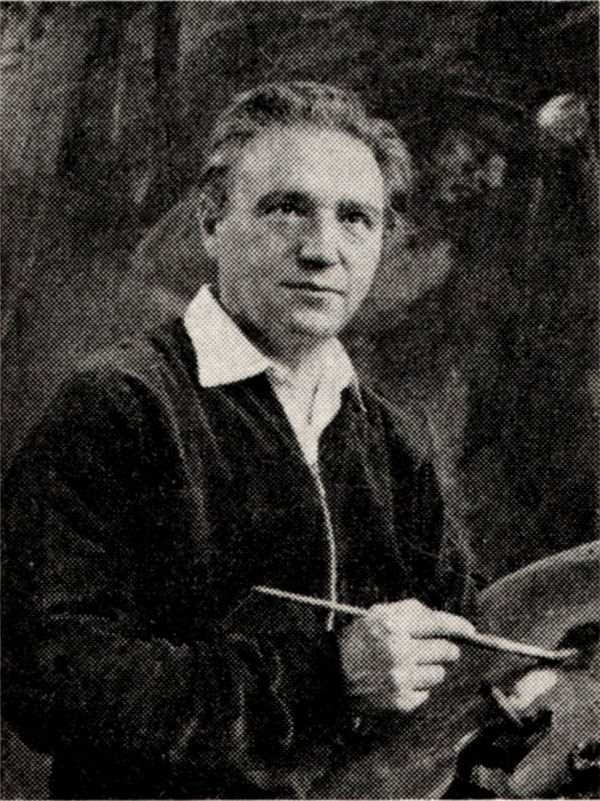 Around 1958 Koolen was commissioned by the Dutch State Mines to capture the work of miners in paintings. He has descended many times into the pillar rooms where coal was mined, resulting in dozens of drawings and paintings. Priority was his admiration for the hard work of the miners. The dark and somewhat claustrophobic atmosphere at the coal face is shown well in the paintings. These works show the labor of face workers: lack of headroom, kneeling on rough ground, the constant danger, dust, darkness, noise, handling heavy tools and placing of pillars.
He also made scenes of the mining industry above the ground.
This part of his work is an important document in Dutch industrial history. Most paintings are owned by the chemical company DSM, a company created from the former State Mines.
See Paintings (left tab), Graphical work: sketches and drawings (middle and right tab).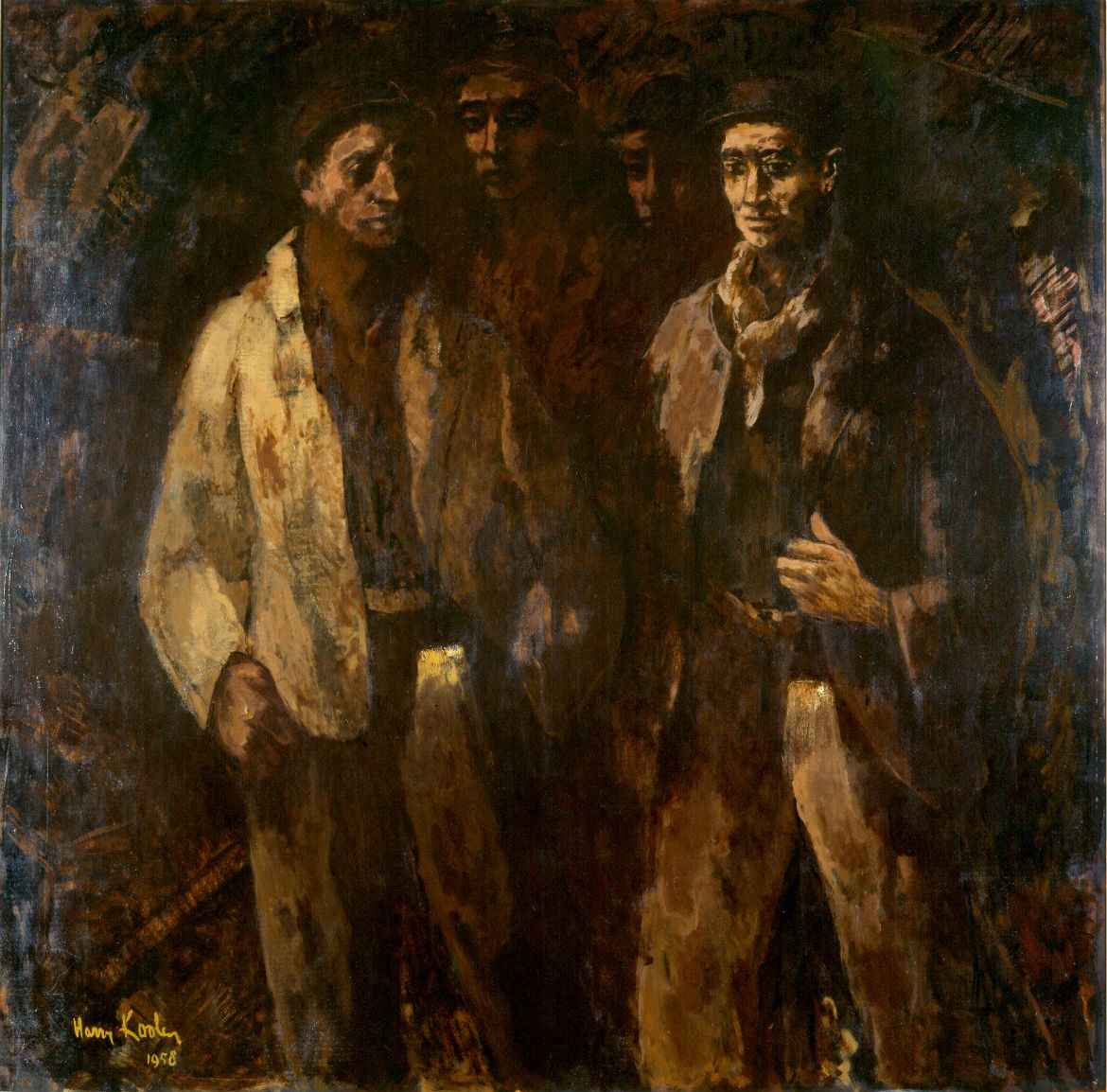 Four miners returning from the coal face, oil on wood panel, 1958, 180 x 180 cm.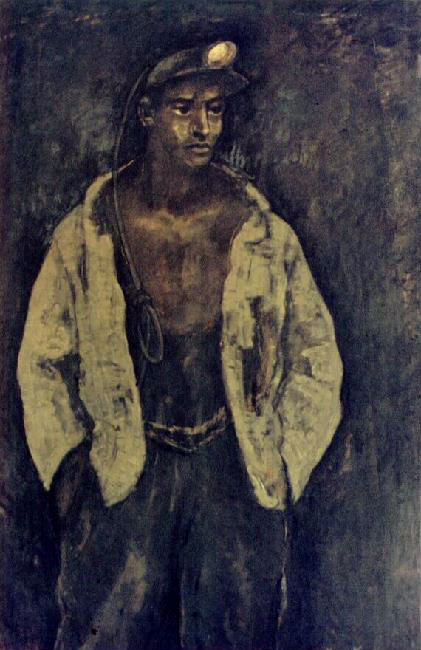 Miner, oil on woodpanel, 1958, 120 x 180cm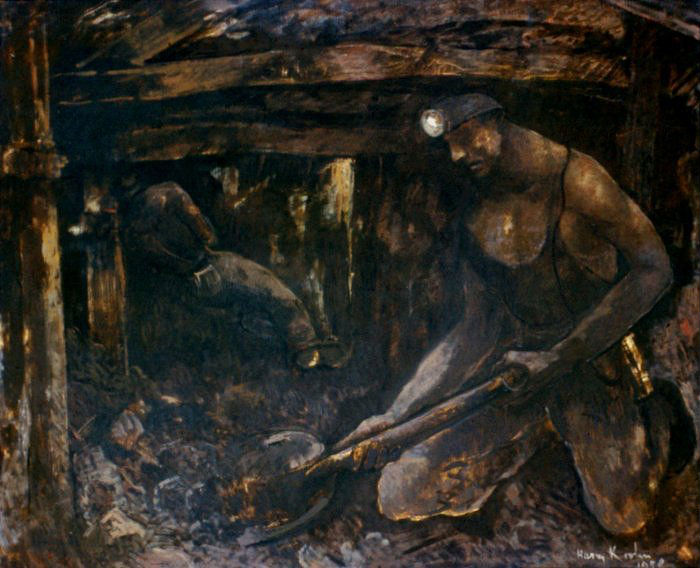 Two miners working in a pillar room, oil on wood panel, 1958, 180 x 150 cm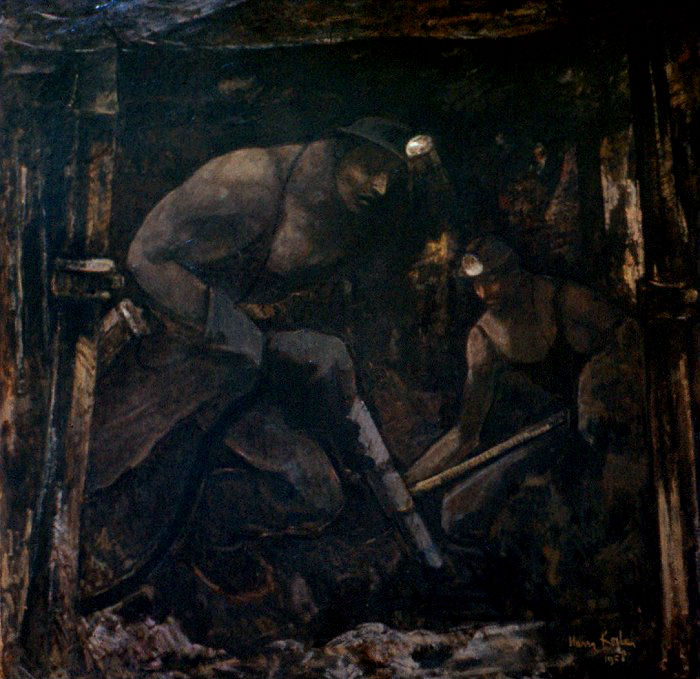 Two miners working in a pillar room, oil on wood panel, 1958, 180 x 180 cm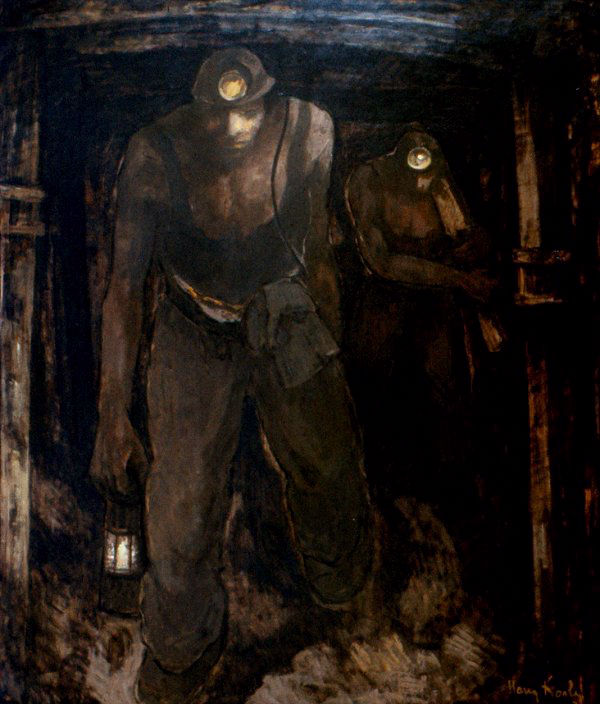 Two miners leaving the coal face, oil on wooden panel, 1958, 180 x 180 cm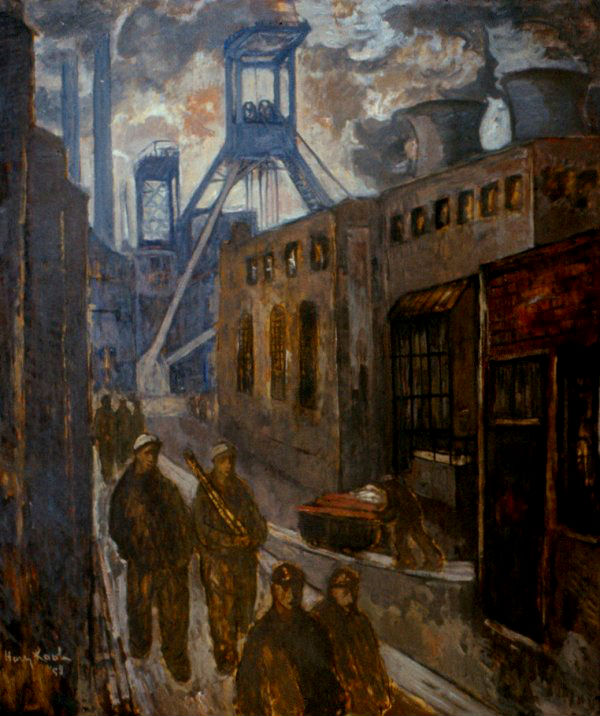 Statemine Wilhelmina, Miners leaving their shift, oil on wood panel (?), 1958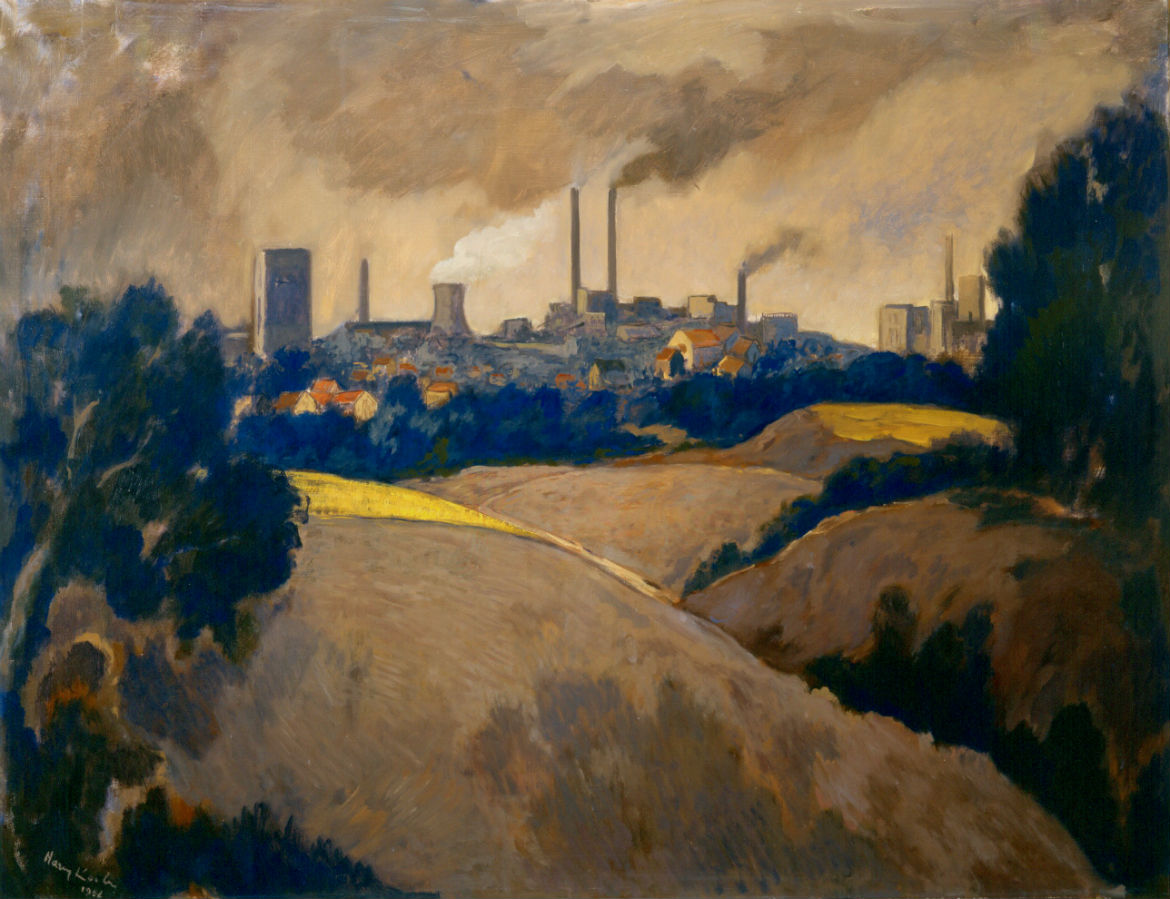 Landscape with mining industry, oil on canvas, 1952,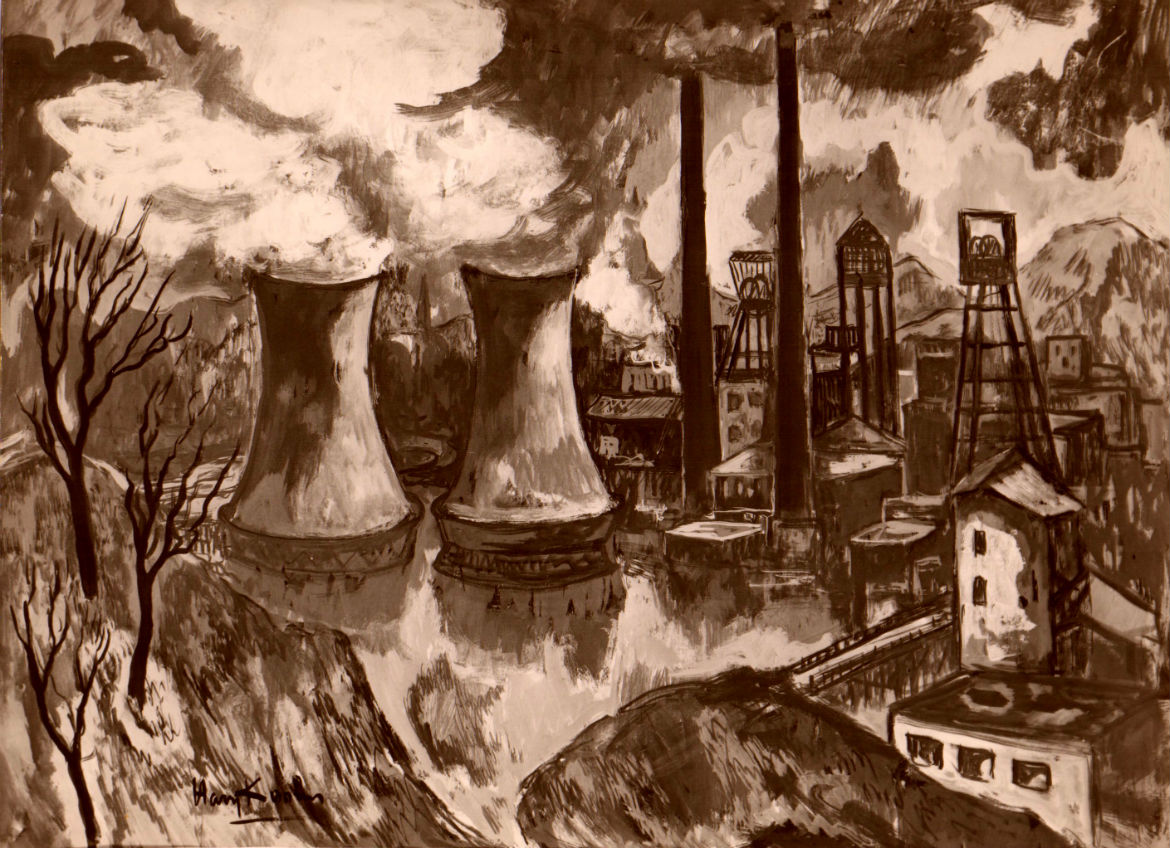 View from surrounding mine stone piles, presumably gouache painting on a hardboard panel, 1958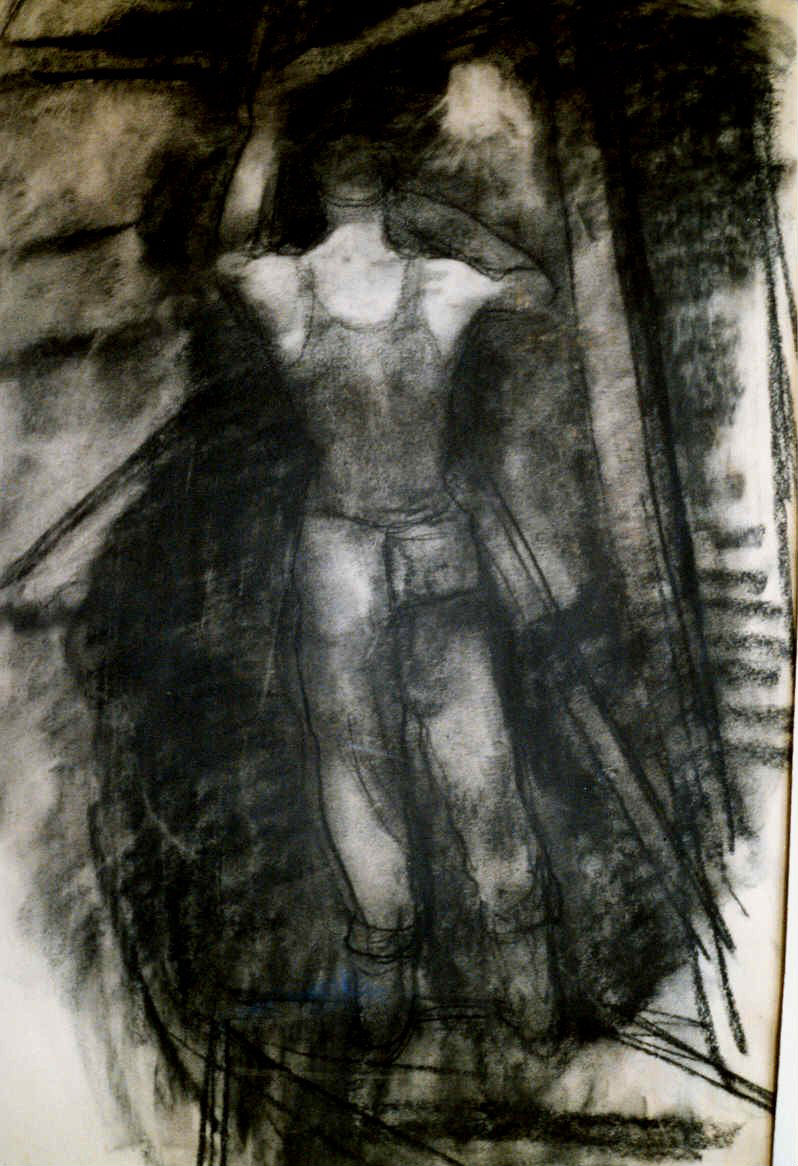 Miner working in a pillar room, charcoal on paper, 1958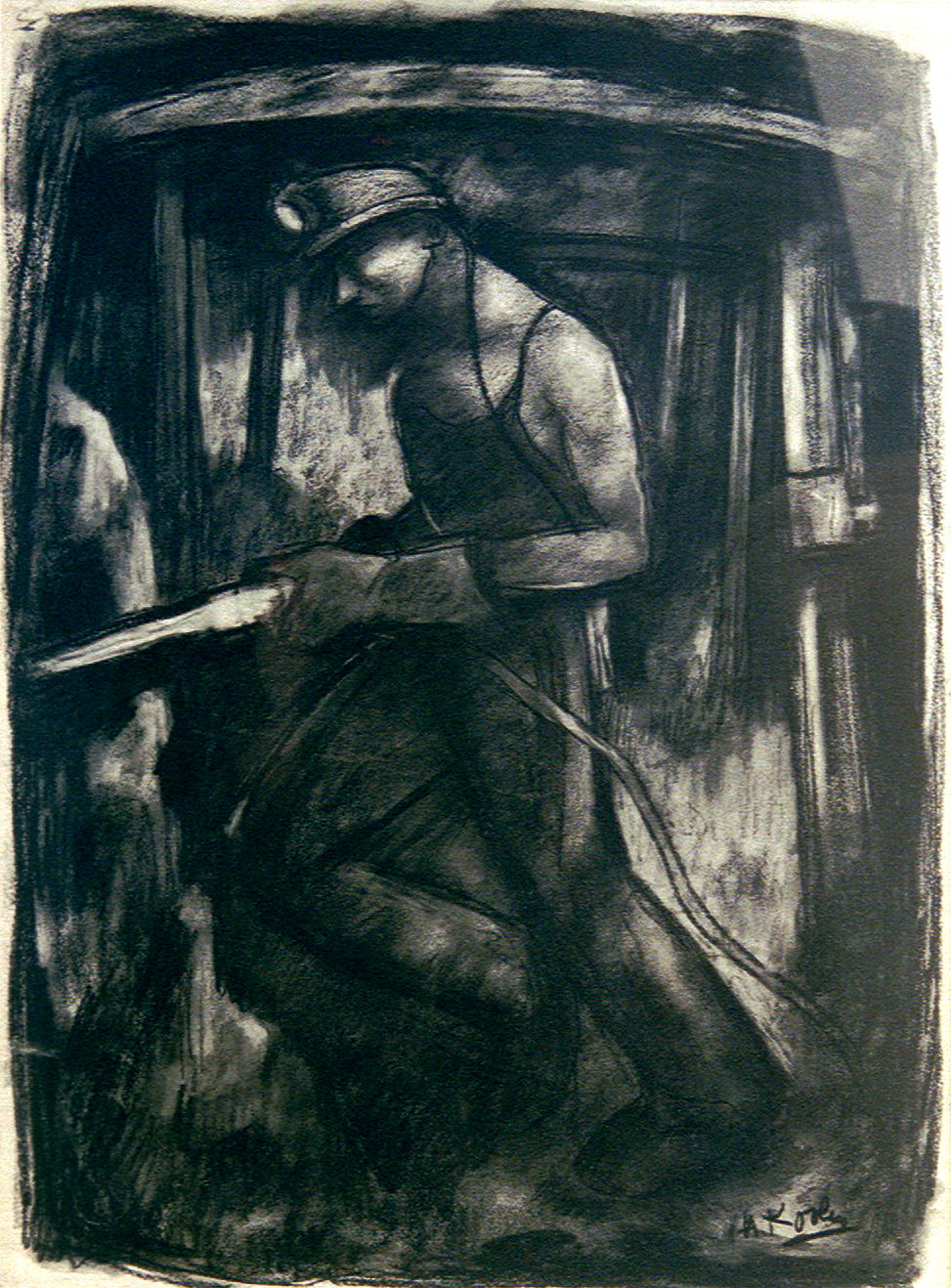 Miner working with jackhammer, charcoal on paper, 1958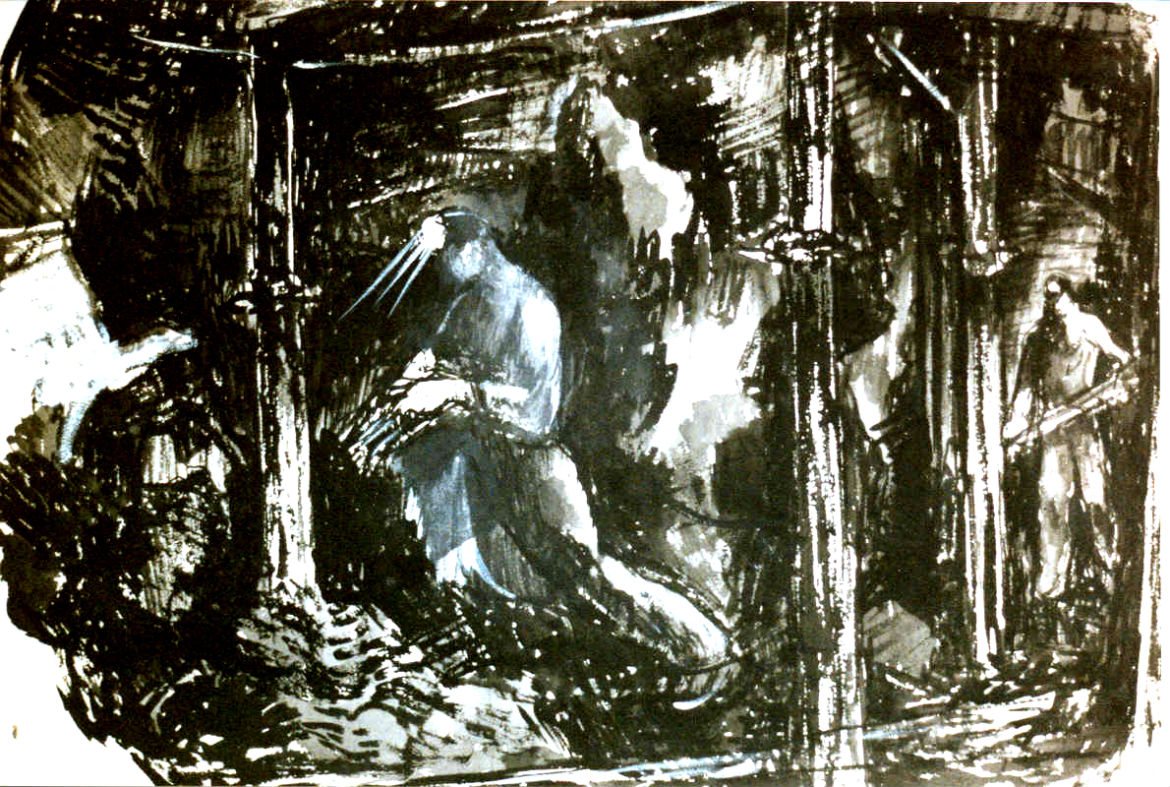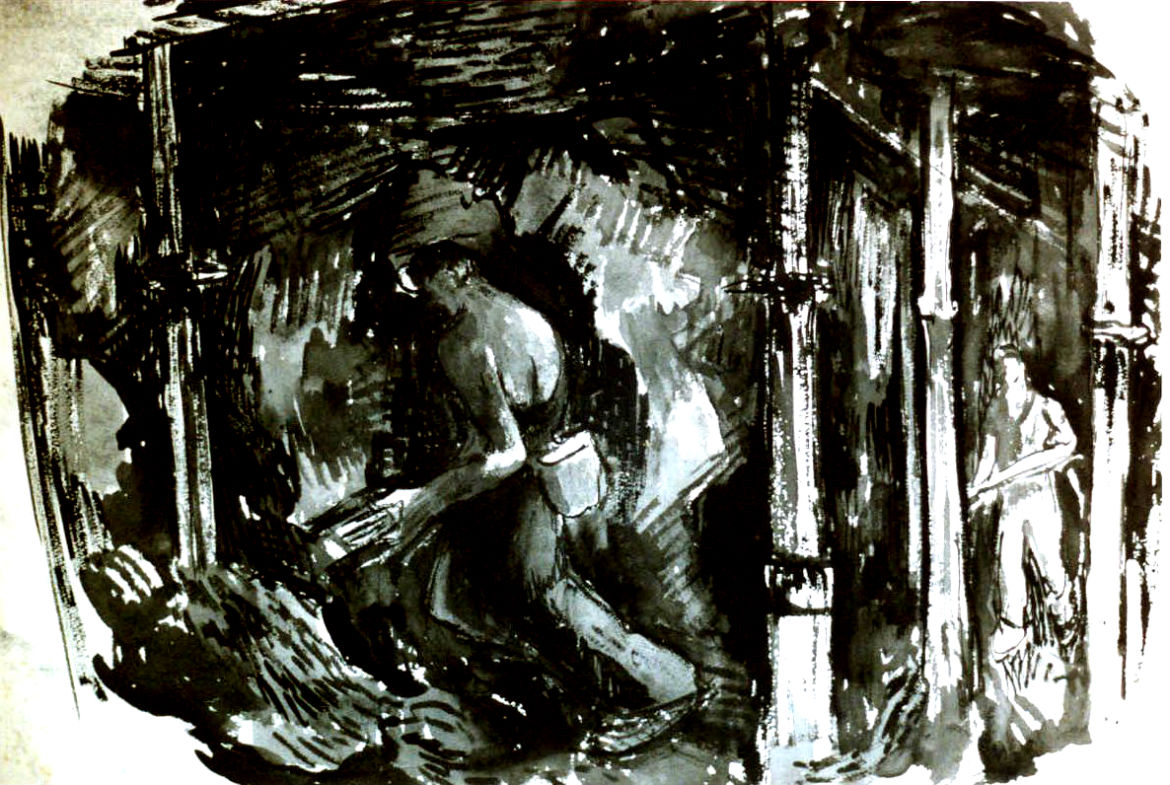 Working in a pillar room, two composition studies, black and white watercolor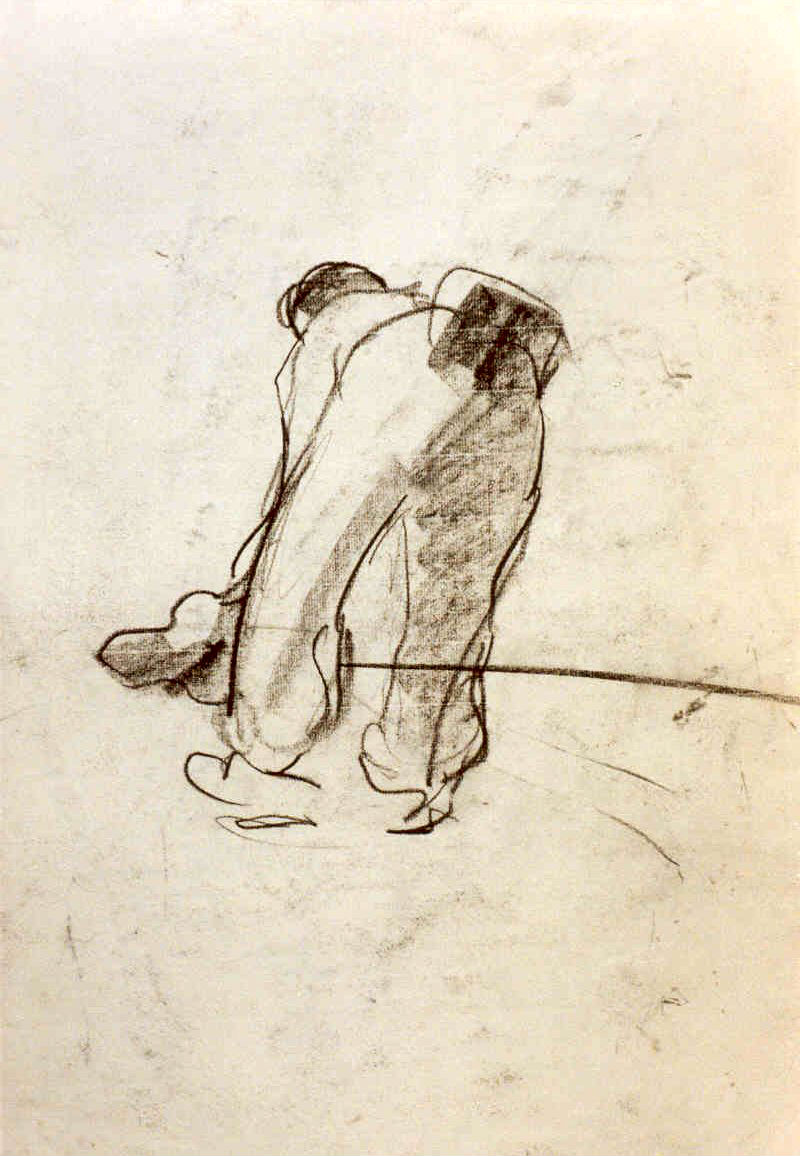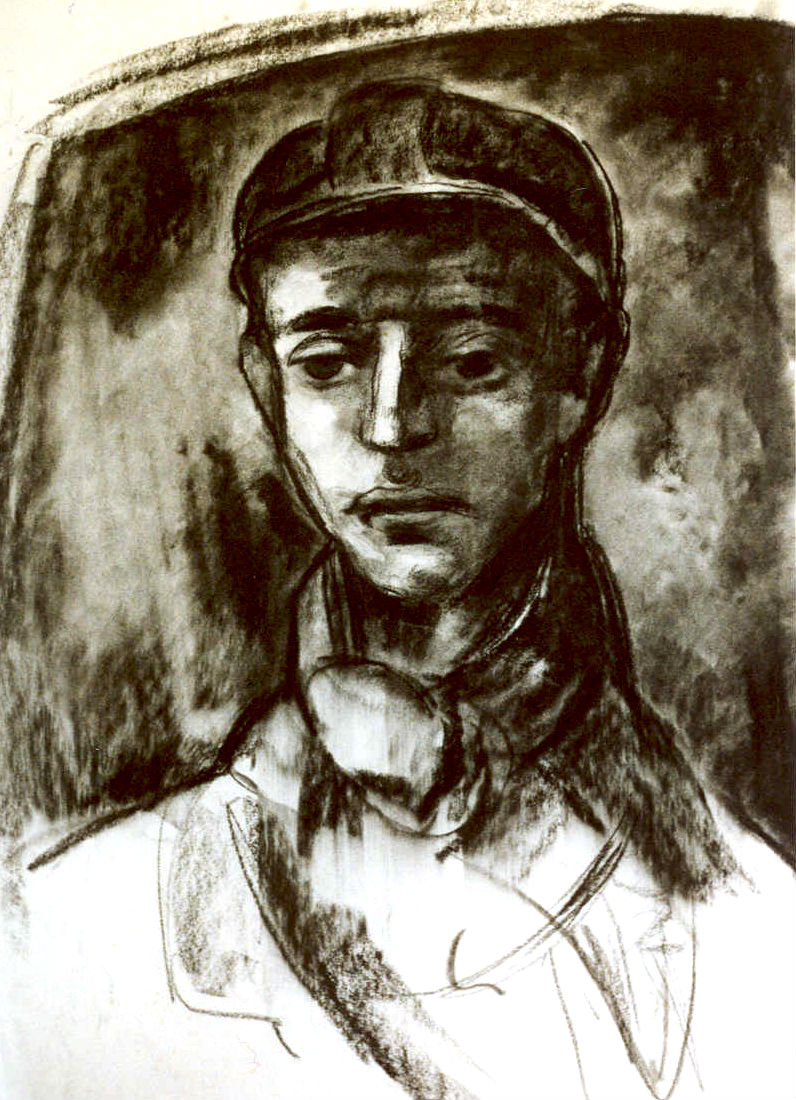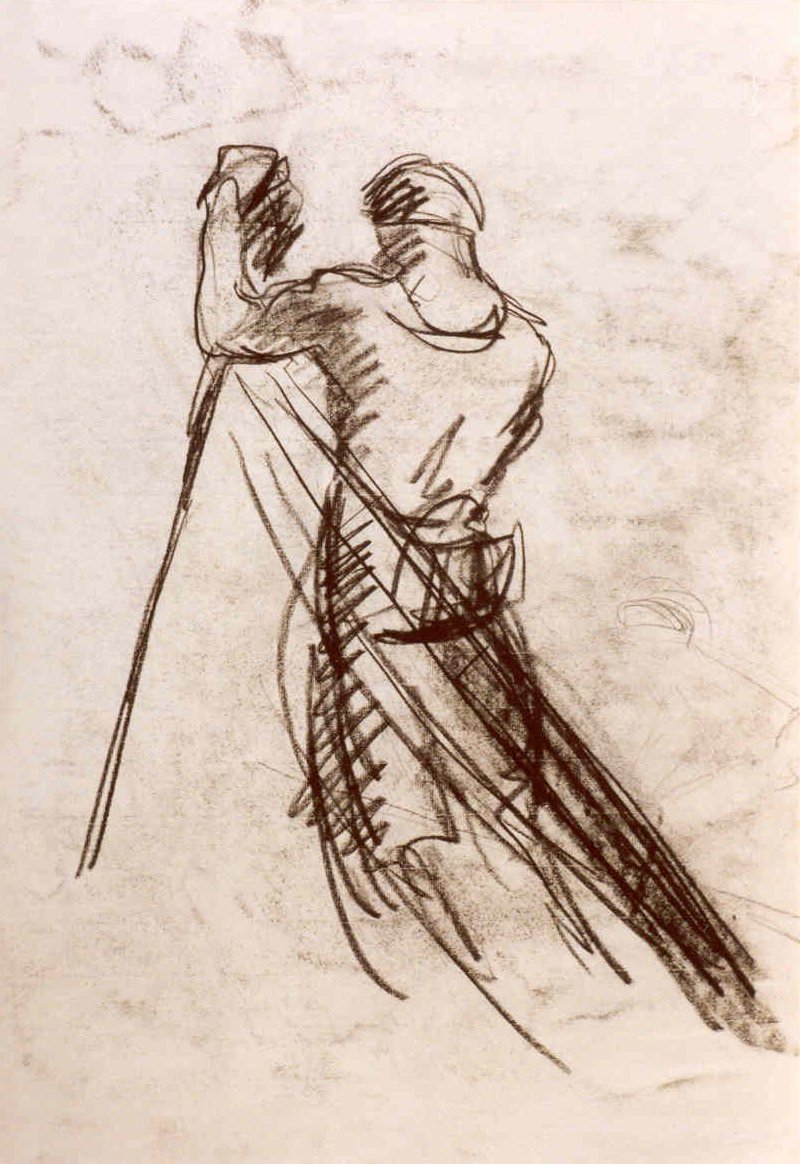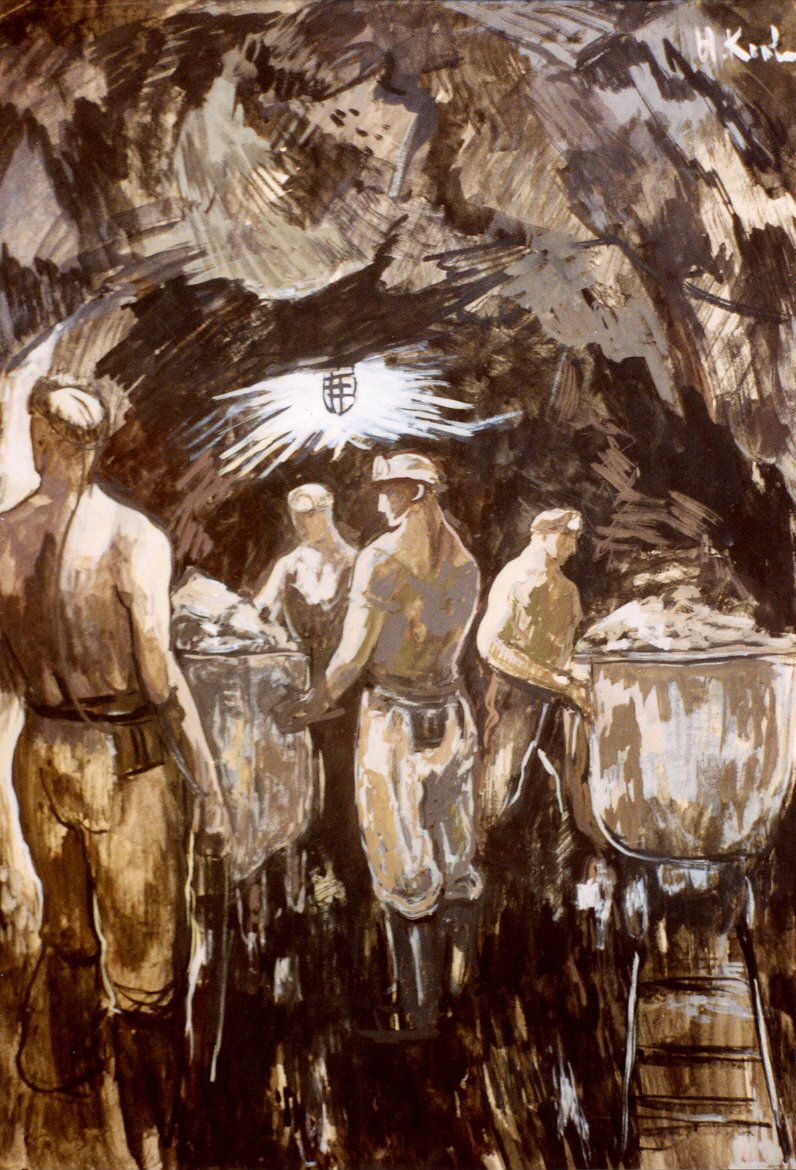 At a shunting with minewagons, gouache on paper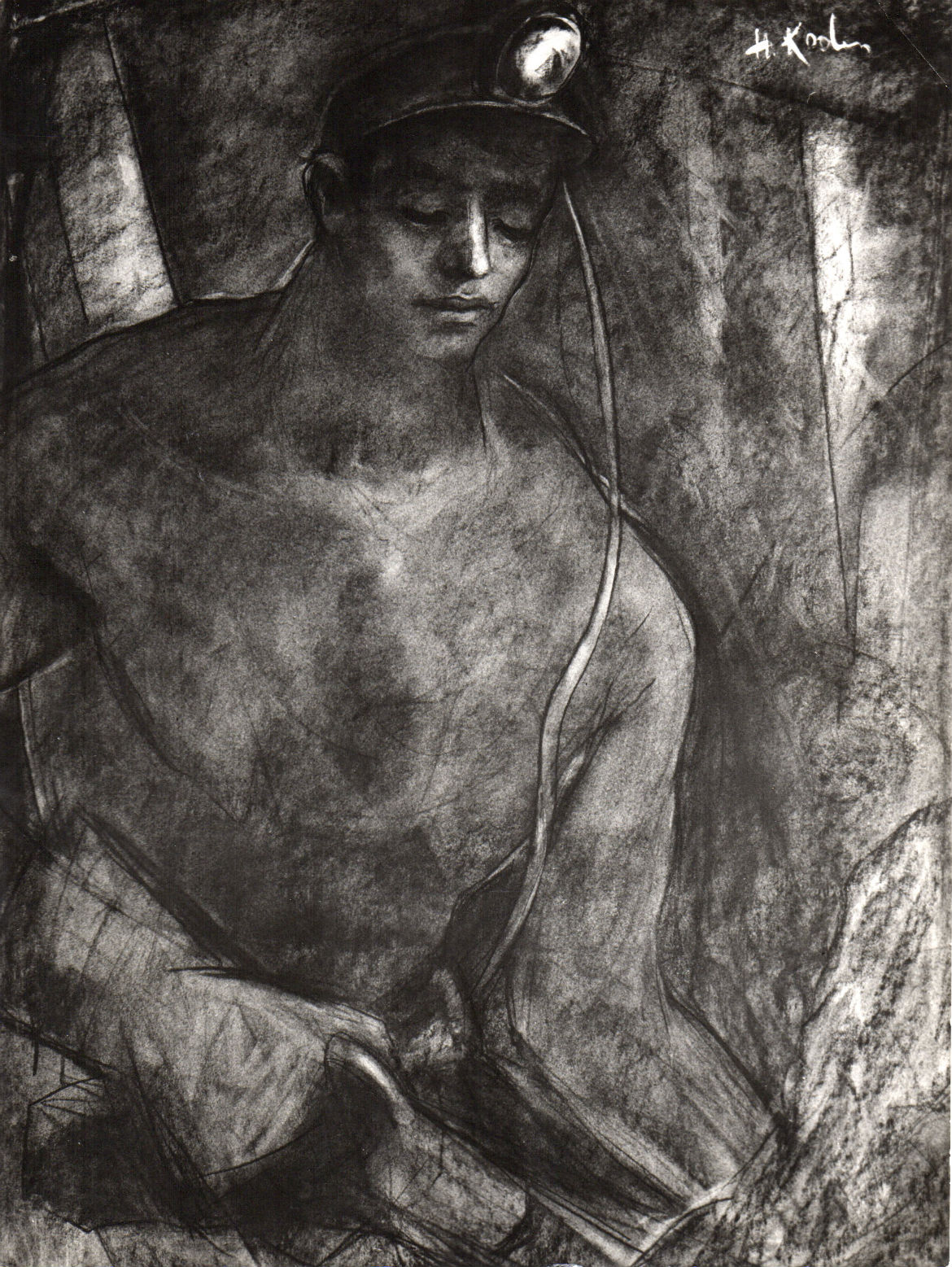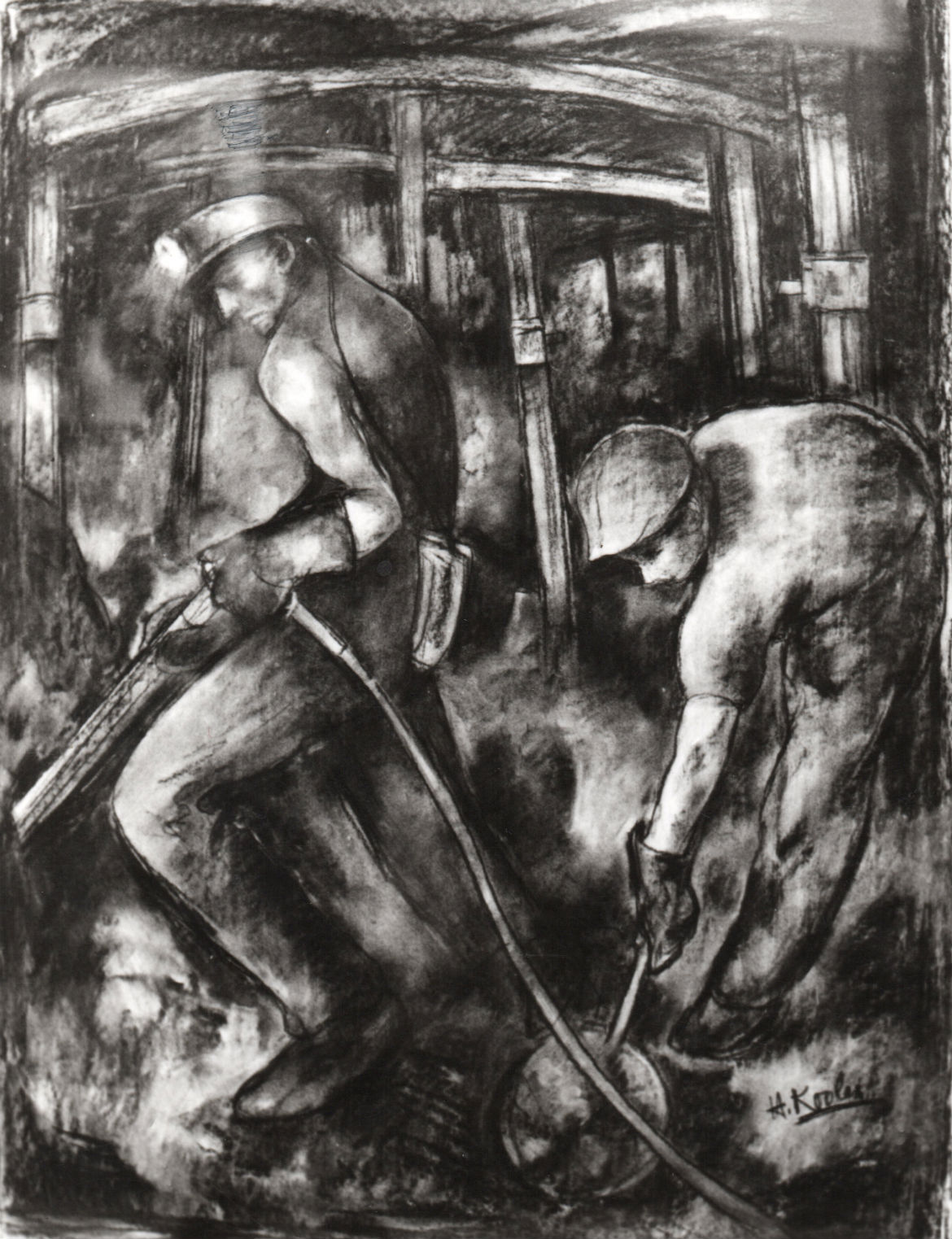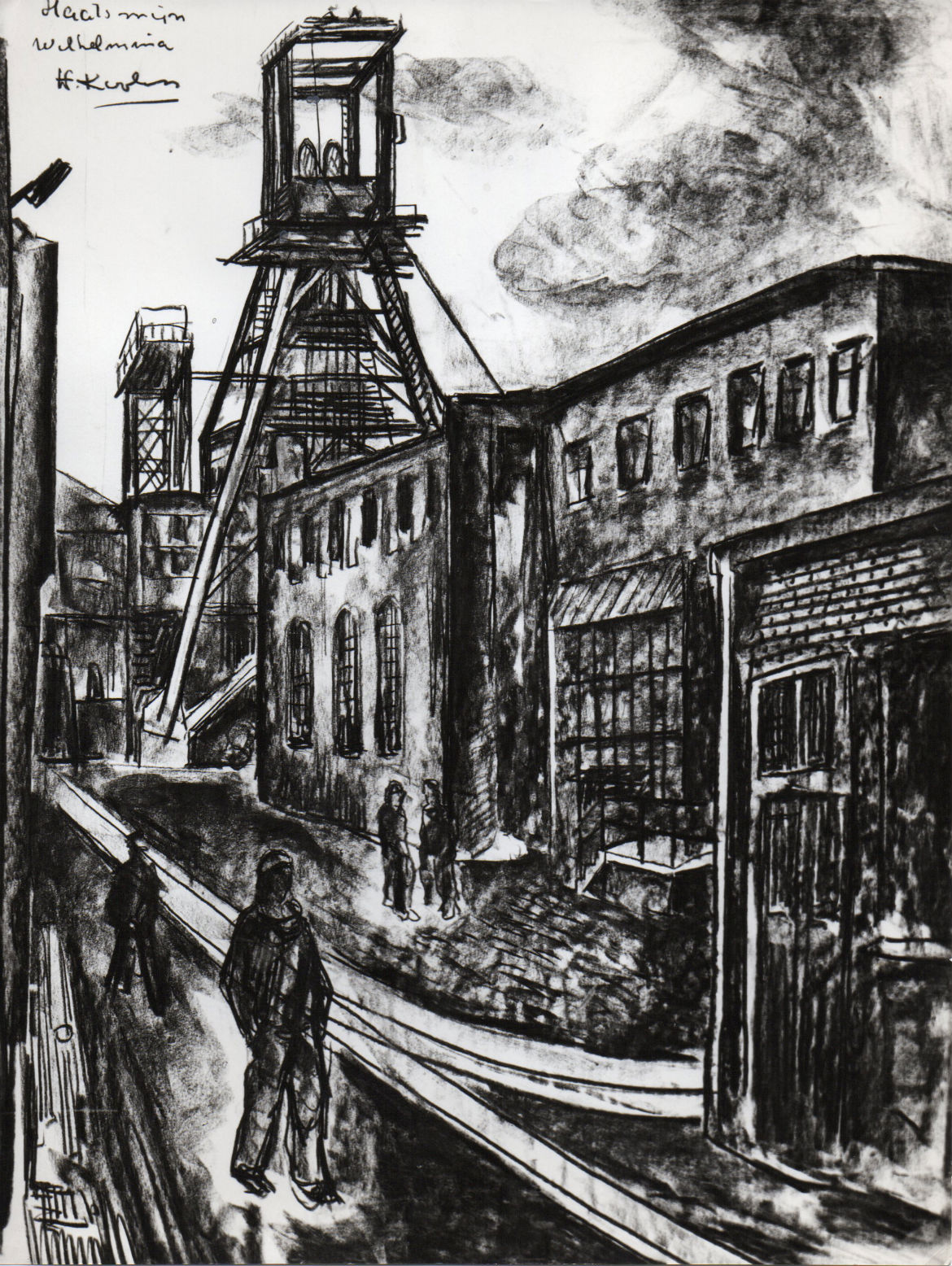 Statemine Wilhelmina, sketch in charcoal for a painting, see under tab Paintings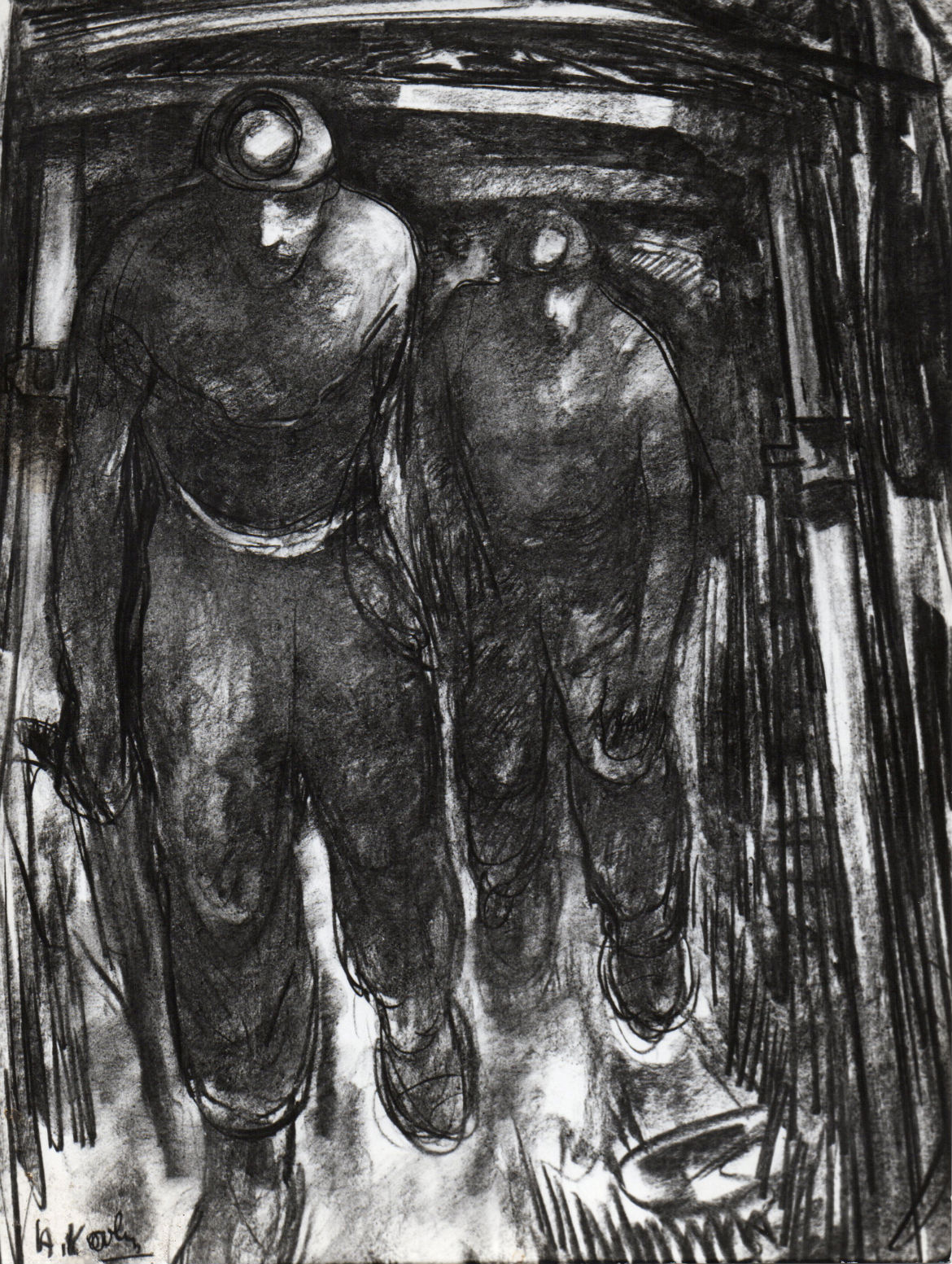 Two miners leaving a coal face, sketch in charcoal for a painting, see under tab Paintings