Koolen initially made in-house textile designs for a traditional textile printer, for whom he designed some 50 patterns. He has also provided designs for the decoration of the Vroom and Dreesmann (V&D) department store.
Later on he made ​​for many years hundreds of designs for fabrics in different color schemes for a large textile printing factory. The designs were mainly used for curtains, but also for furniture, cushions and similar. Some designs were released in about 10 different color combinations, including gold. He has also trained others in the design principles.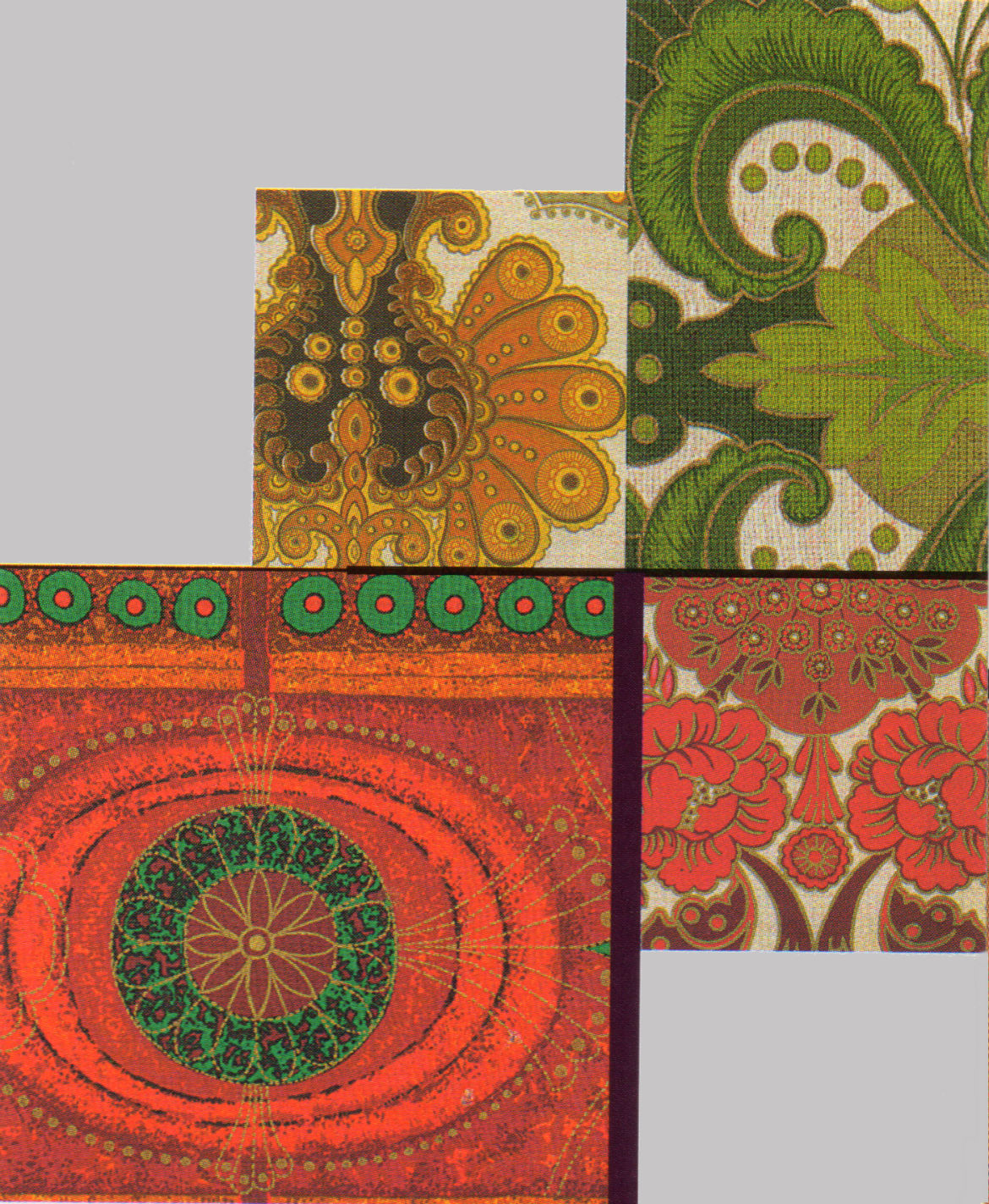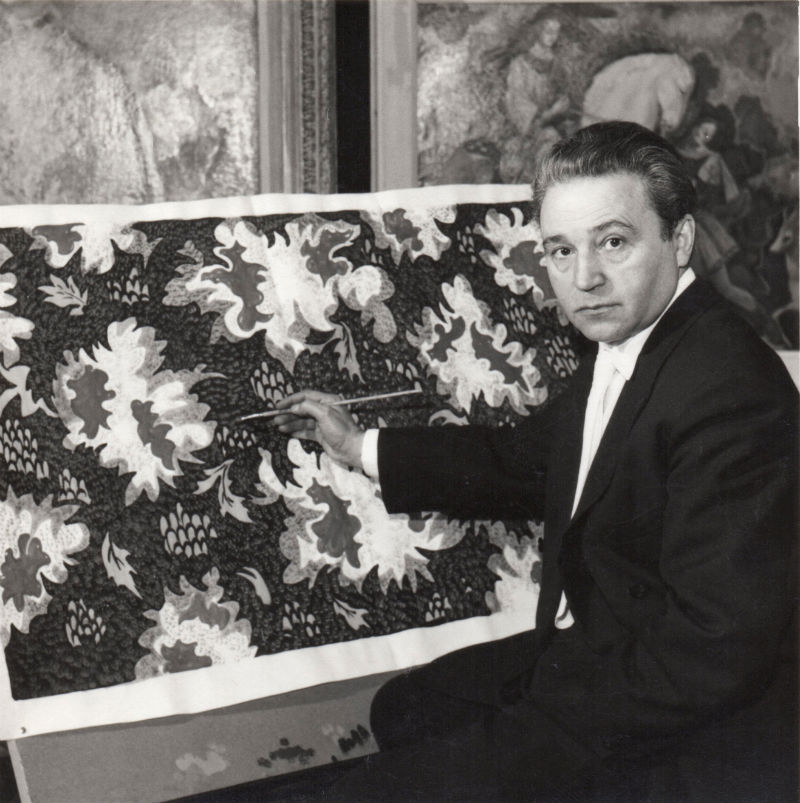 A press photo taken in his studio. One of the principles in textile design is the necessary connecting of the left side of the design to the right side for a horizontal seamless pattern (vertical ditto which can be seen).
A press presentation with representatives of the department stores chain Vroom & Dreesmann (V&D)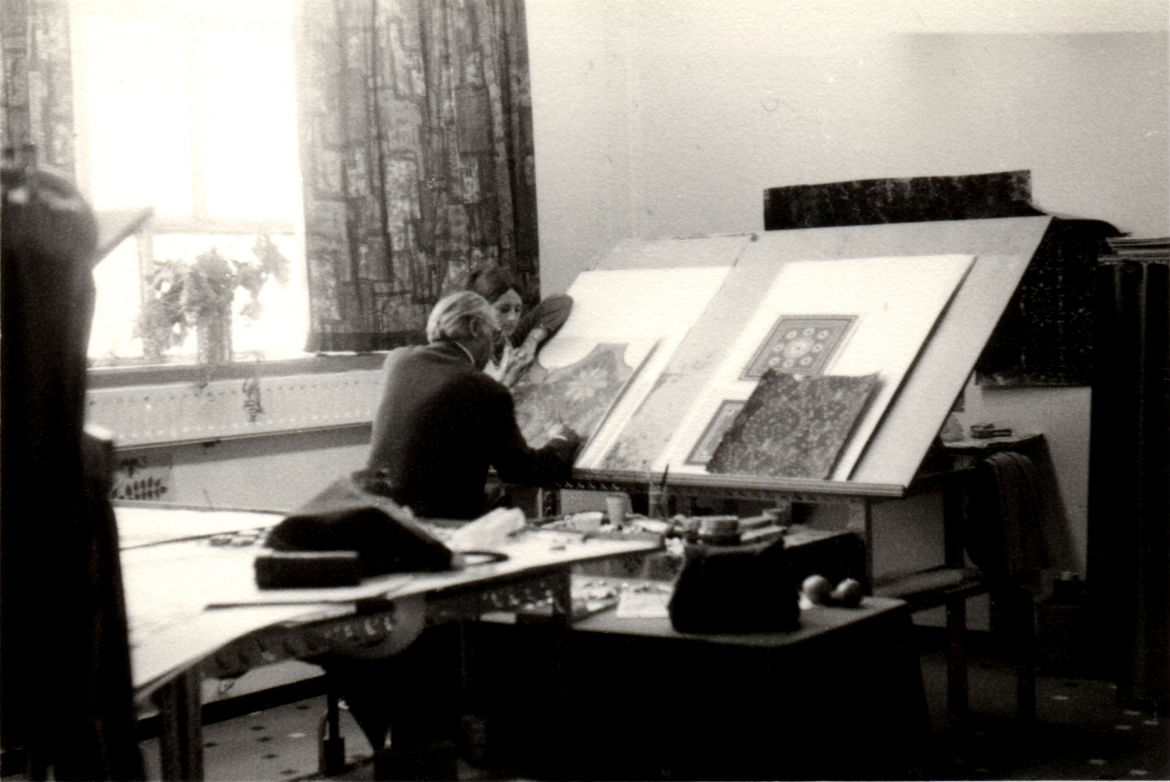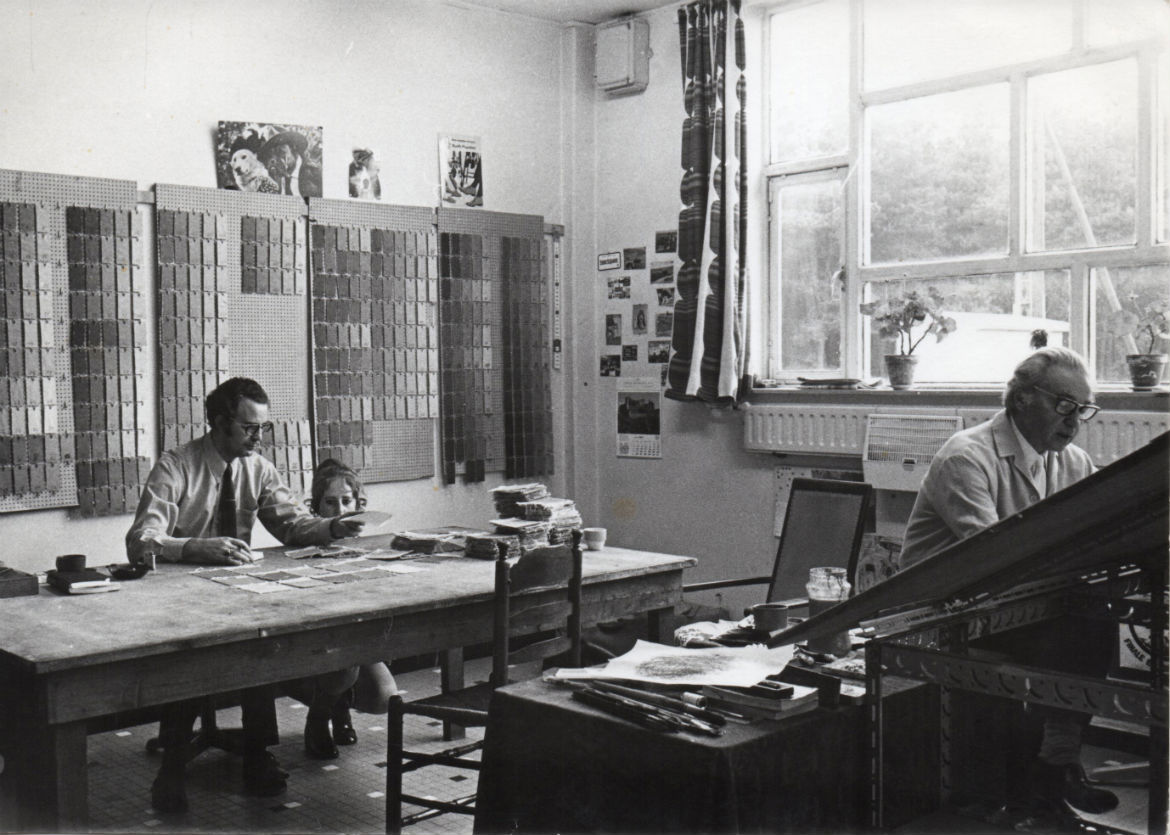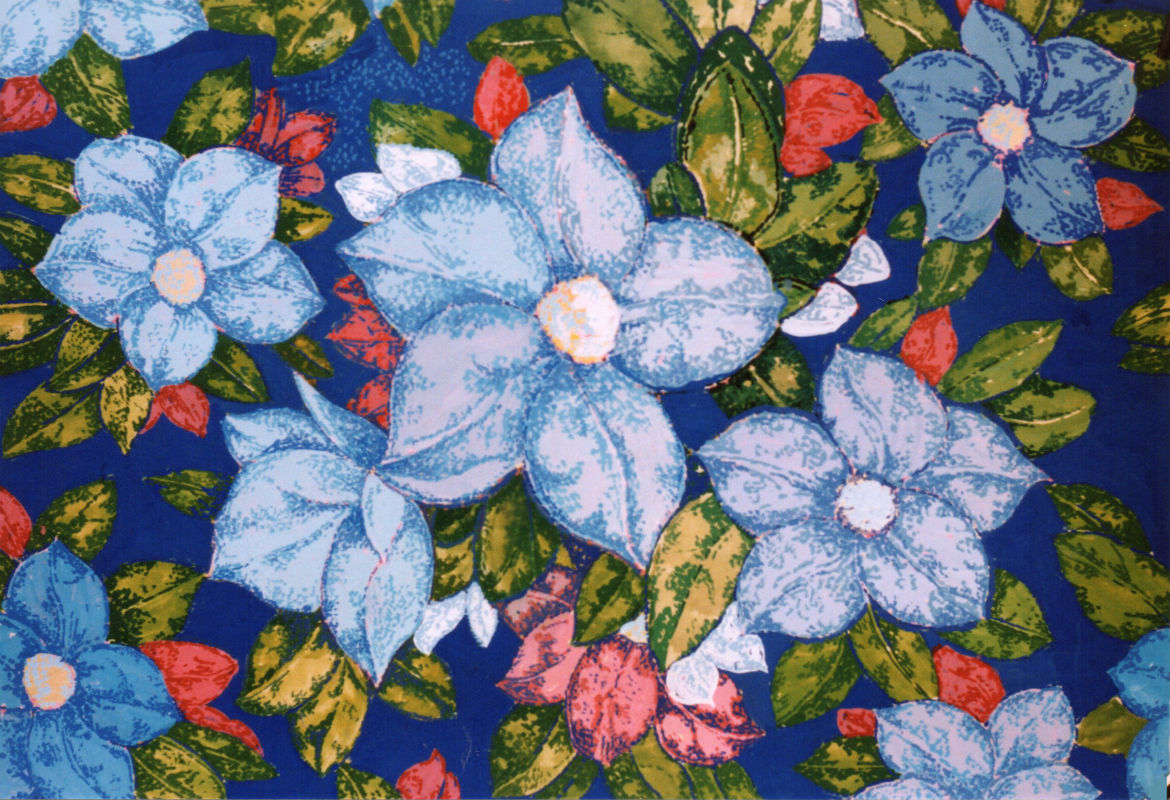 A design, watercolor on paper, detail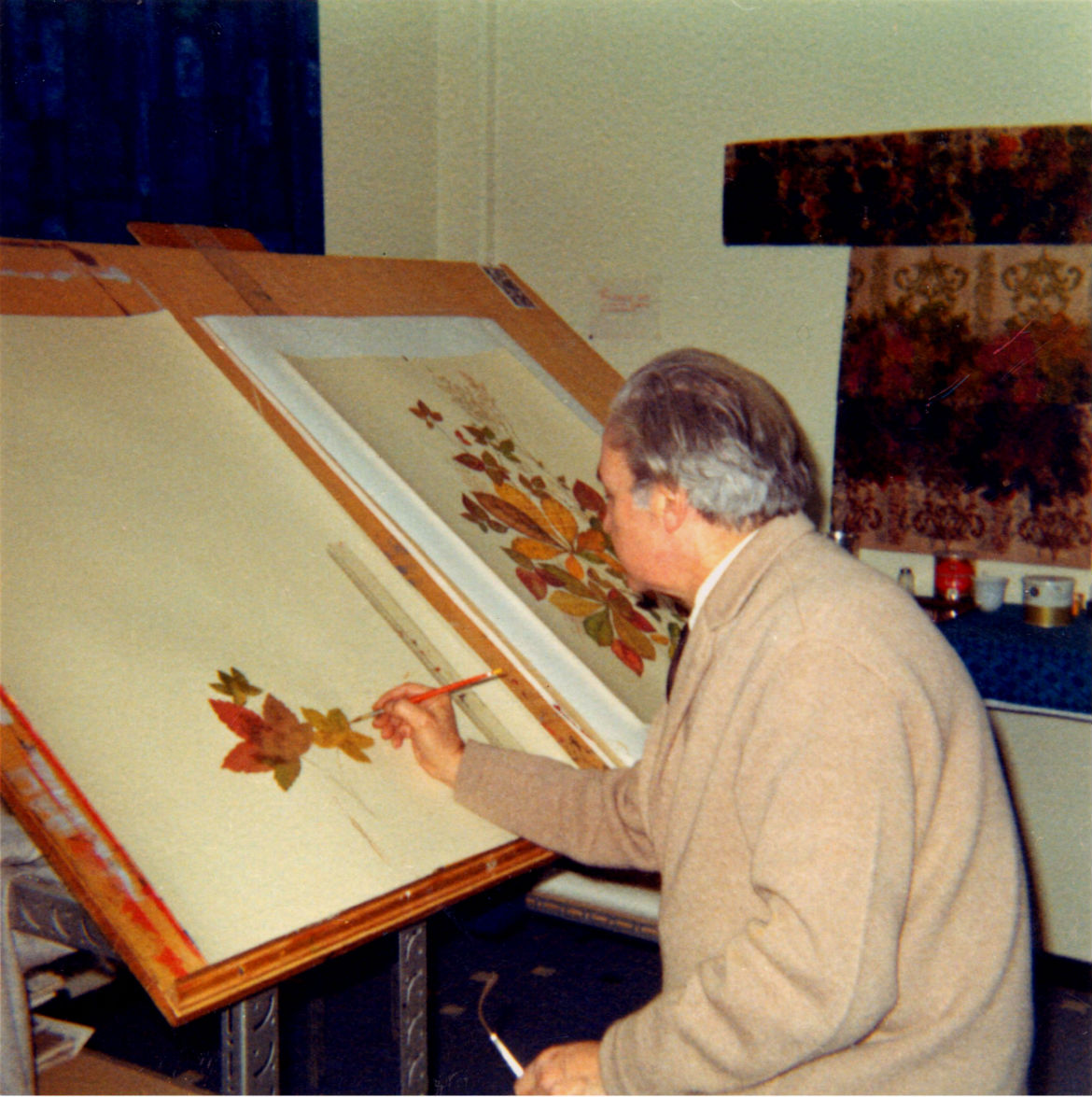 Designs for autumn leaves (ca. 1972)